In addition to expanding our Menstrual Health Training program, we are also excited to announce our first project on the island of Bali. In partnership with Tri Hita Karana, we have successfully constructed the first rainwater harvesting system for a community in Seraya, on the eastern side of Bali. Now, 300 people have access to clean, safe water!
The Issue
While most people think of Bali as a top-tourist destination, there are parts of Bali that are arid and don't have access to a reliable water source. One of these is Seraya. At 500 meters above sea level, the eastern part of Bali is arid, dry, and has limited to no access to water. The dry season lasts from April to October – 7 months of the year – and during the rainy season there is no way to store the water for future use. While some households in the community do have small rainwater harvesters, they are not big enough to last the households through the dry season.
The 300 people living here were collecting water from a spring that was diverted into a small collection tank. But with 300 people relying on the spring, life wasn't easy. Every day, five families from the community would collect 3 buckets (5 gallons each) of water each after hours of waiting. Their next chance to collect water for their families? Five days.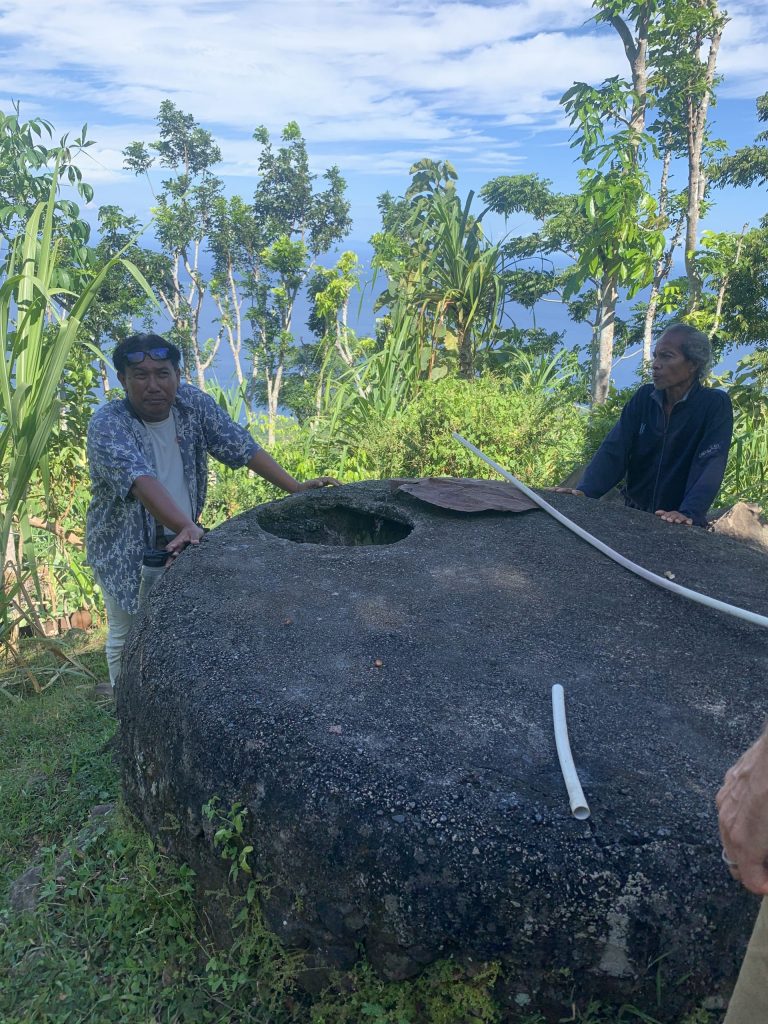 To put that into perspective, the average family in the United States uses more than 300 gallons of water per day at home. The families in Seraya were using 3 gallons of water per day.
The Solution
With our local implementing partner Tri Hita Karana Bali, and the local community, we set out to construct a 111 cubic meter (~30,000 gallons) rainwater harvesting system. After a needs assessment, talks with the community members about the location for the system, and community mobilization, construction began.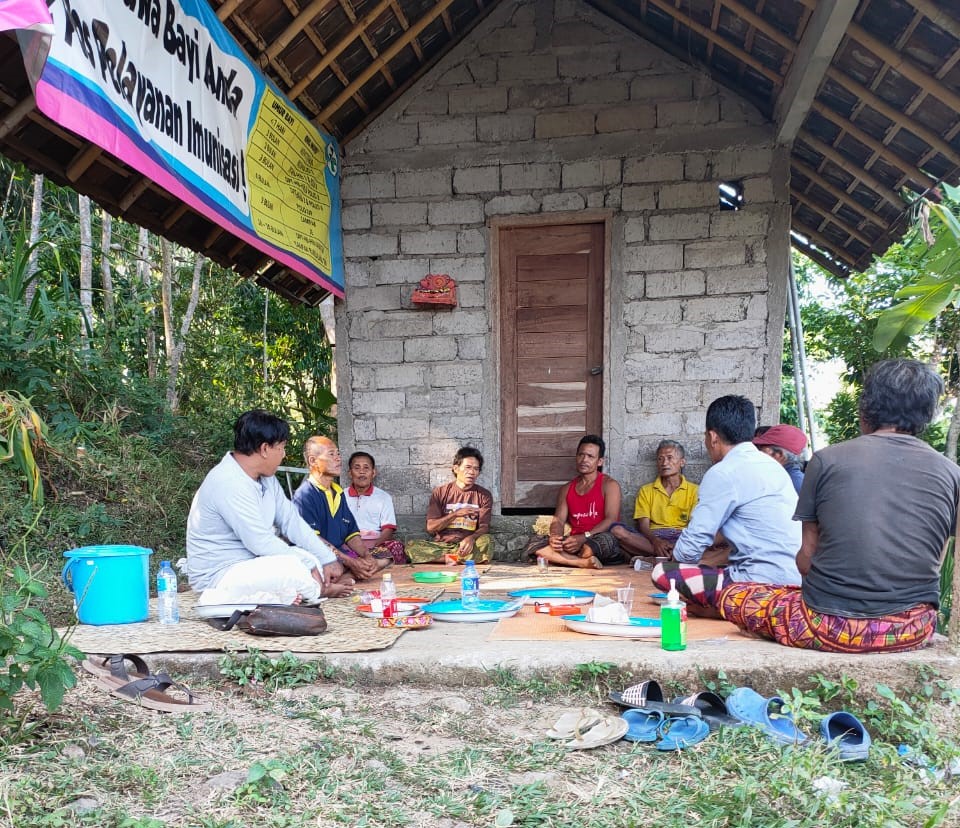 The community members of Seraya assisted with transporting the materials up the mountain, breaking the rocks, and providing food and drinks. After a couple of months and a traditional Balinese blessing ceremony, the rainwater harvesting system was complete!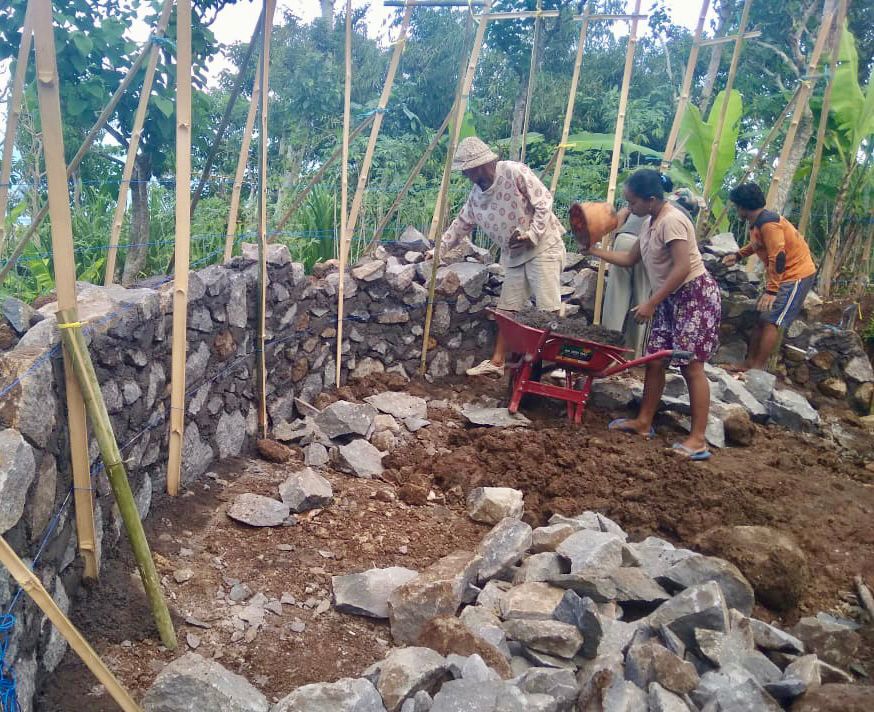 Instead of collecting 15 gallons of water every five days, families are now able to collect three buckets of water per day – 2 buckets for people and 1 for their animals. There's also less waiting involved, as the tank can distribute water to six buckets at once, so families are able to focus on income-generating activities. 
This rainwater harvesting system is a community-owned project from start to finish. With local materials used such as bamboo and local rocks, the community members will be able to maintain the rainwater harvesting system without relying on outside help. They are also in charge of managing the system and created a Water Management Group (called Kelompok Suka Duka) consisting of individuals to oversee the rainwater harvesting system and ensure the community follows the guidelines.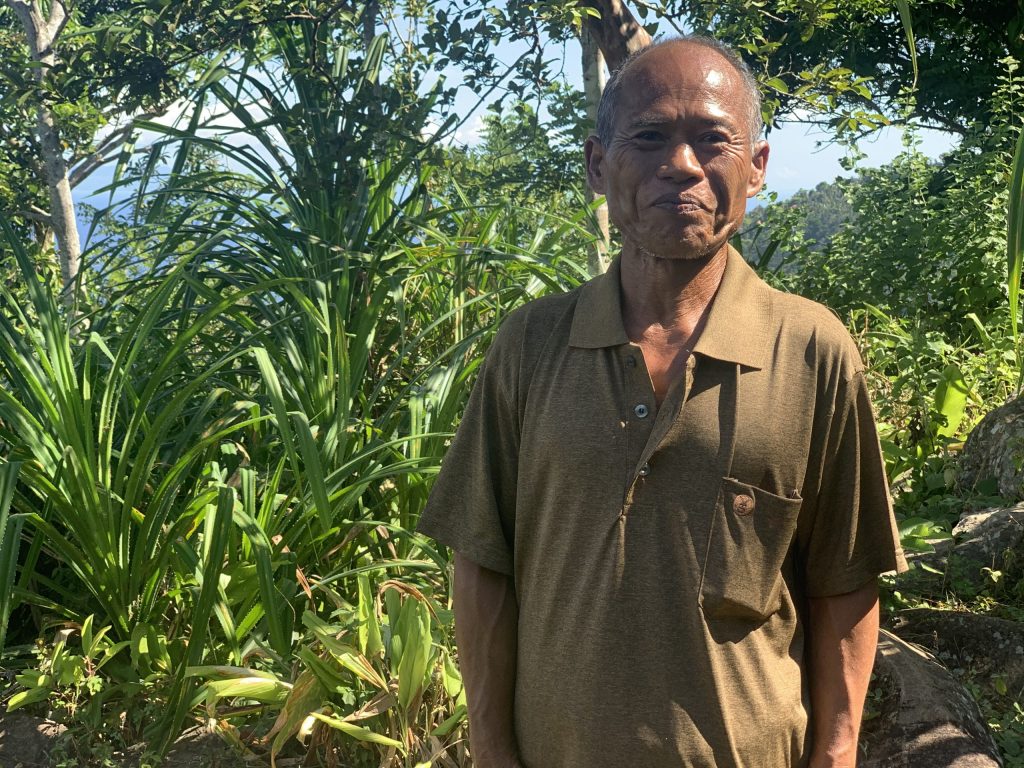 To support possible projects related to the rainwater harvesting system, the community users pay 500 IDR ($0.04) per bucket. Non-locals pay 1,000 IDRT ($0.08) per bucket. This money is managed by the Water Management Group, and together they will decide when and what to spend the money on. The community has taken over the ownership and long term management of this system – ensuring its longevity.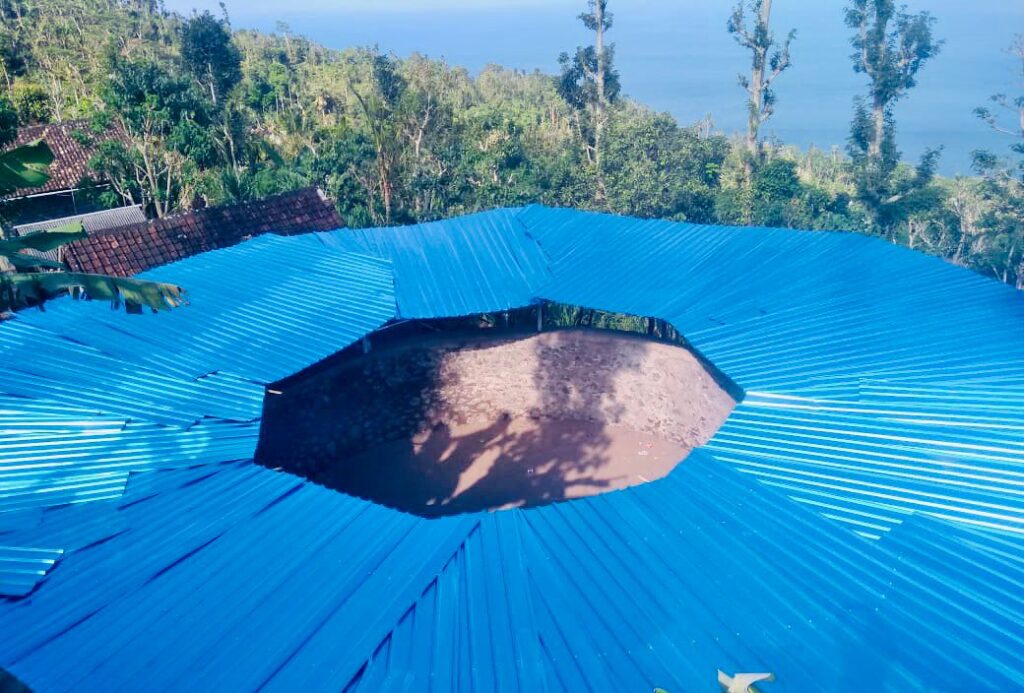 The Next Steps
While our pilot program is a success, our work is not done. There are approximately 300 people in a different part of the Seraya community that have also requested a rainwater harvesting system. We are currently working with Tri Hita Karana and the community members to deliver this next intervention.
If you are interested in learning more about our work or supporting the community of Seraya with a rainwater harvesting system, please contact us.