our mission
Surge for Water invests in communities with safe water, sanitation
and hygiene solutions to help end the cycle of poverty
what makes surge different?
Our approach respects both people and our planet.

community driven
Working hand-in-hand with local partners to design and implement the right solutions

impactful solutions
Using local products, in country expertise, and customized education programs

sustainable design
Ensuring the longevity of our solutions through mindful planning and implementation
our solutions
Surge addresses several aspects of the water and sanitation crisis.
Water Access
well and rain water tank construction
well & spring rehabilitation
Water Purification
household and community water filters
Sanitation & Hygiene
household and community toilets
Education Programs
sanitation & hygiene
menstrual hygiene conservation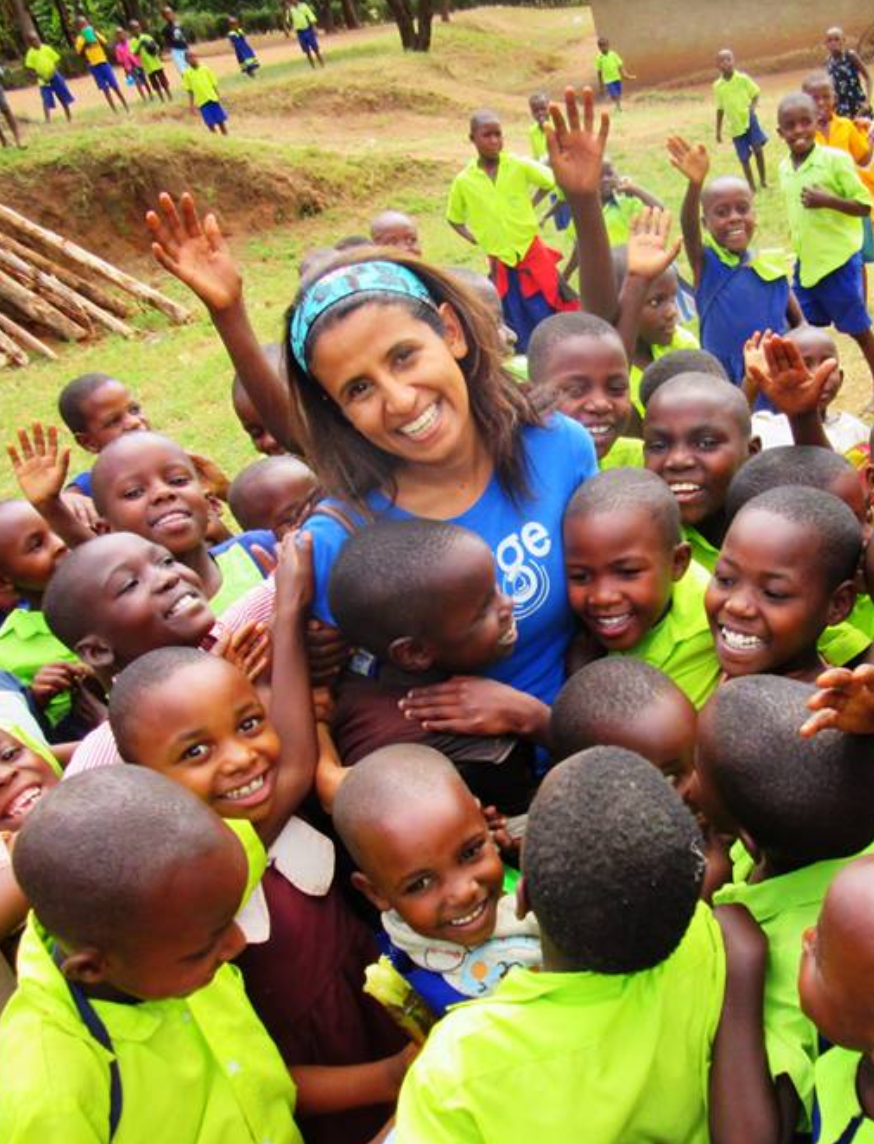 Our founder's story
Shilpa Alva, Executive Director, United States
I'm often asked what it was that moved me about water.
My motivation began when I was a child visiting extended family in India. Issues related to the water crisis were so prevalent that I saw children my age who didn't have the luxury of playing; instead many were fetching water for their family's survival. Even as a seven year old child, I knew this was not the way the world should be. Access to safe water is a critical aspect of daily life, and everyone should have it. Children should not bear the responsibility of a family's survival. I knew then that I wanted to make a difference, I just didn't know how.
When I was 21, I spent a few months on a volunteer assignment in Rajgarh, a remote Indian village. I was confronted with water and sanitation issues for the first time as an adult. In an effort to save the limited water we had access to, we could only shower once in four days, flush the toilet sparingly, and often had to wash our clothes in a murky river. We were among the fortunate ones who had some access to this precious resource; many of our friends in the village didn't share in this luxury.
It was through this firsthand experience that I realized it was now my responsibility to make a difference. The founding of Surge in 2008 was in response to this lifelong calling: It was my way of making a lasting impact.
As Surge started to form, a few friends — our first volunteers — united to launch the organization. Our launch was met with unexpected, overwhelming support and we knew that our mission resonated with our community and that we had the backing to continue with our vision. And so we did! We continued to organize frequent fundraisers and awareness events. Soon we started to transition from raising funds and awareness to partnering with grassroots organizations in Cambodia, Dominican Republic and Haiti. As we gained momentum, we were able to grow our impact and educational efforts around the world.
In 2014, this deep calling towards a life of service became even stronger. All this while, I was running Surge while also managing a successful career as a Management Consultant. I realized that I had to go all in to bring Surge to its full potential and so I quit my job and fancy, sophisticated lifestyle. I moved all my belongings into a small storage unit and spent a lot of time in the villages we serve around the world. It was one of the best decisions I made and it was when I truly started living life to its fullest.
Today, a global team of talented staff volunteers operates Surge; each has a personal story of being moved by water that brought them to our organization. We have come together because of our belief that every person has an equal right to access safe water and sanitation. As a team, we continue to be driven by the severity of the water and sanitation crisis and the struggles people face to access this basic necessity. Together, we are making a life changing difference for hundreds of thousands of people — changing the world, one drop at a time."
our team
Surge is led by a highly committed, experienced, global team – dedicated to our mission.
Channa North-Hoffstaed

Board Chair, USA

Emily Lawrence

Board Member, USA

Suvai Gunasekaran

Board Member, USA

Sarah Lynch

Director Of Marketing & Communications, USA

Trisha Bhagat

Treasurer, USA

Anna Paul

Director Of Operations, USA

Shilpa Alva

Executive Director & Founder, USA

Jennifer B. Long

Associate Executive Director, USA

Chris Beukenkamp

Governing Board, USA

Scott Minger

Governing Board, USA
Marita Peters

Executive Director, UAE

Lorraine Alva

Director, UAE

Laila Al-Yousuf

Development Director, UAE

Mriganka Travasso

Design Manager, UAE
field partner leaders
Surge leverages local partnerships to make a global difference.
Dr. Pierre Erol Rene

ASSHLA – Haiti

Florence Ringe

POPOW – Uganda

Camille Tahura

Clean Water Philippines – Philippines

Pak Gatot

YLRA - Indonesia

Ibu Anit

YLRA - Indonesia

I Made Chakra Widia

Tri Hita Karana - Indonesia
Speaking Engagements
We are available for speaking opportunities from corporate functions to school groups.


1658 Milwaukee Ave # 100-14070
Chicago, IL 60647
United States
friends@surgeforwater.org