With our latest pilot, we are excited to announce that we have expanded our signature Menstrual Health Trainings to Sumba, Indonesia. In partnership with Yayasan Labda Radmila Agrapana (YLRA), our team of local program facilitators and trainers has been training adolescent girls on menstrual health and hygiene since September this year.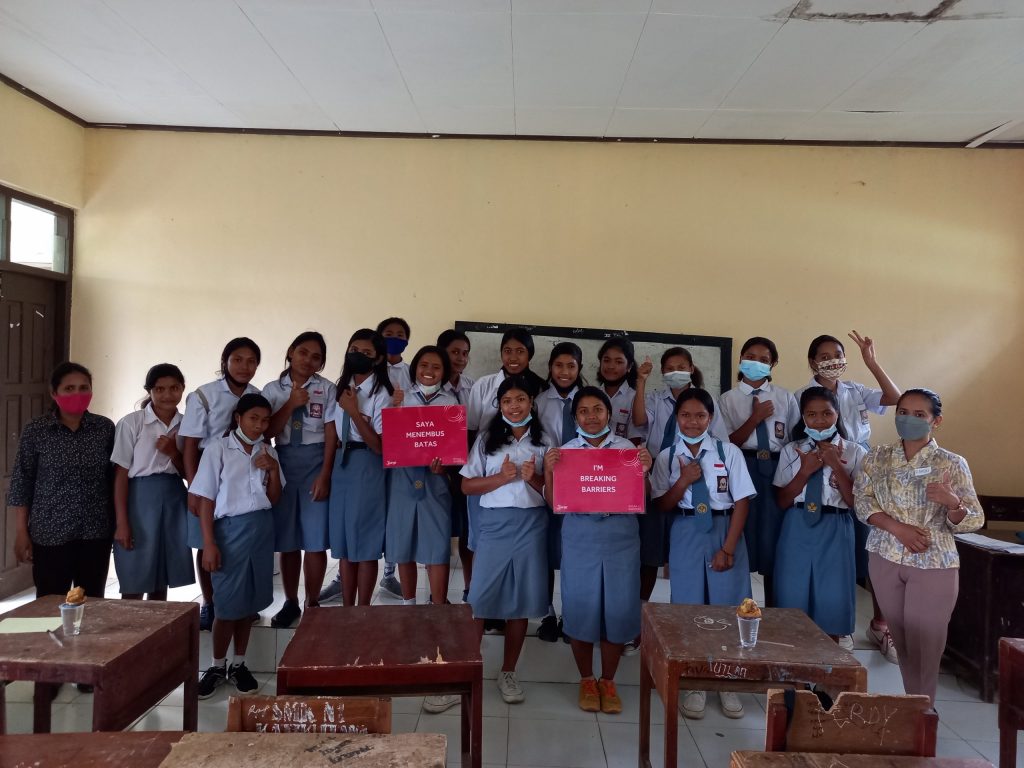 As with any pilot program, this one also faced its own unique challenges due to COVID-19. A strong second wave of cases at the start of July pushed back the original start date to September. However, in just the first month, we have already educated 297 girls through our Menstrual Health Program. 
This intimate program is delivered to small groups of young girls with two trainers per session. Given the sensitive nature of the training, it is offered in a private space away from boys. However, over time, we expect the entire community of Sumba Tengah – 85,000 people – to be sensitized about the importance of menstrual health.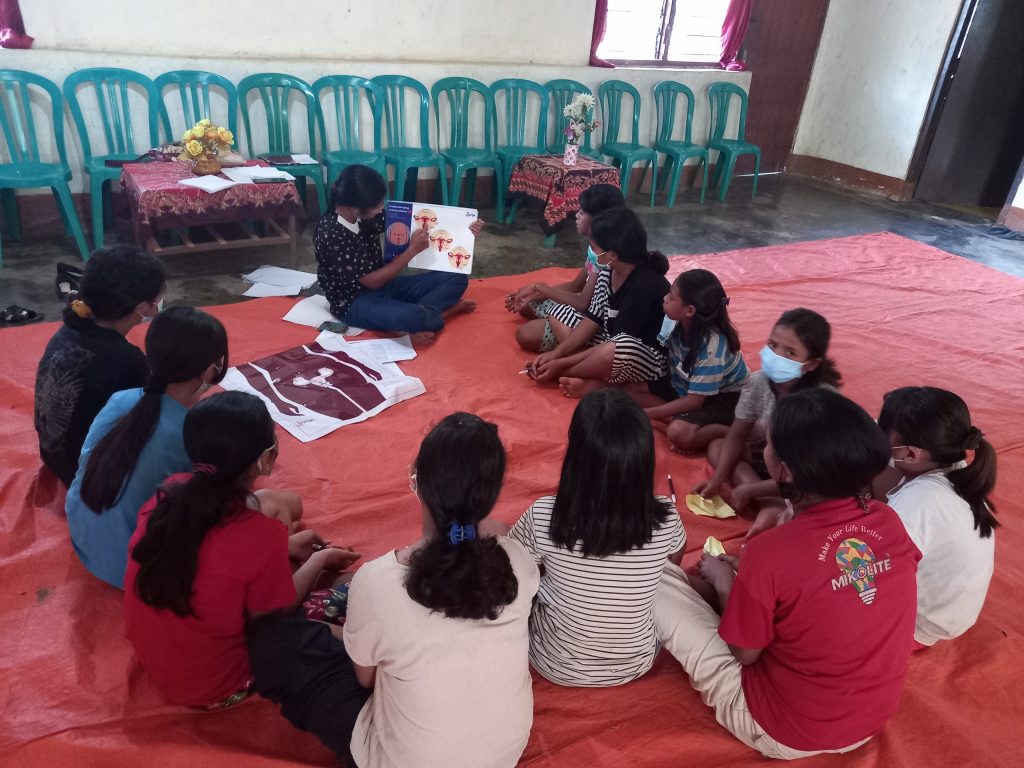 To calculate the effectiveness of the program, the students take a pre-training and post-training test about menstrual health. The scores of these tests show us if the lessons are successful, as well as what needs to be improved. Between 18 sessions, the average score has increased by 51%, showing that the girls are taking home valuable lessons.
"Today I learned how to wear sanitary pads correctly and how to calculate my menstrual cycle."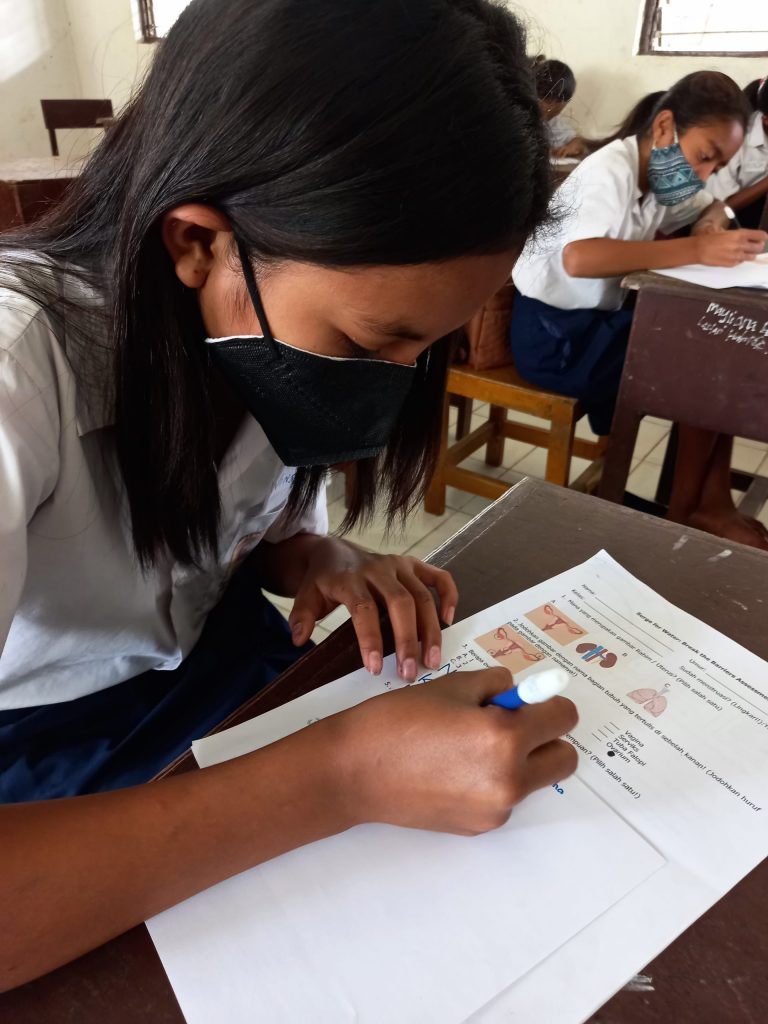 The success of this program is not only based on test scores, but also on the improved self-confidence and knowledge of the girls who attend the trainings. For example, our Menstrual Health Training program in Uganda showed that over 90% of girls reported increased self-worth and confidence and better cycle management. Our pilot program is already showing similar results, with one student sharing that she is "more confident, because all women menstruate and experience the same thing." Another shared that she's "learned to stay confident when menstruating, even if there are men around, and to buy sanitary napkins even if boys are in charge of the shop."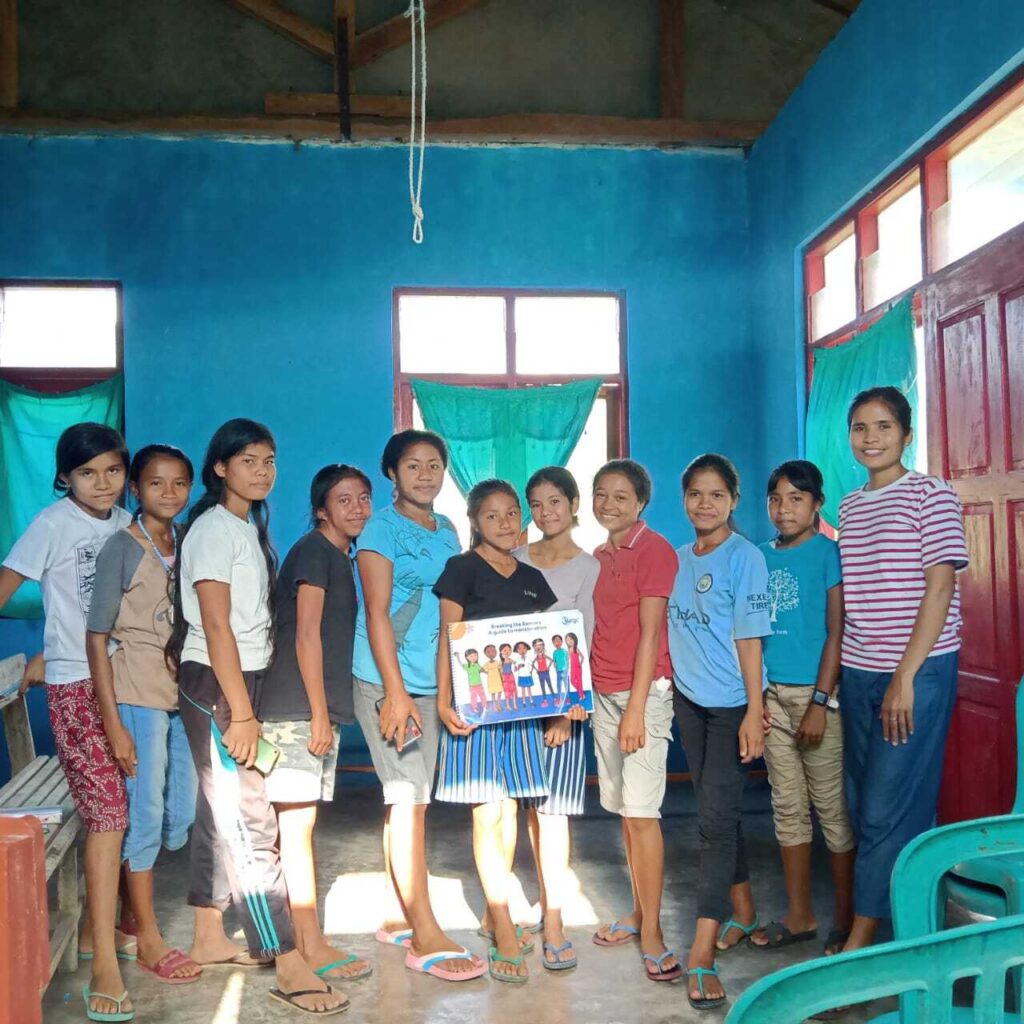 While the success of our program is important, we are also focused on working collaboratively with our local trainers. Based on their feedback from this pilot, we are jointly evolving our program to make it more impactful for Indonesia and beyond. With the success of our pilot program already noticeable, we look forward to continuing Menstrual Health Training in Sumba and impacting more Indonesian girls!
If you are interested in learning more about our work or supporting our Menstrual Health Trainings, please contact us.