Menstruation. In the West, this word might conjure up images of TV commercials featuring blue dye and a woman holding her abdomen in pain. In Sub-Saharan Africa, the images are quite different. Menstruation is often a taboo topic, with menstruating girls seen as "contaminated" and excluded from normal parts of life. One in 10 girls in Sub-Saharan Africa will miss up to twenty-percent of school this year, simply because she is menstruating.
"I have just started menstruating, and I missed school last week because I didn't have any pads. My mom didn't have enough money to buy them."
The losses don't stop there, however. Women and girls also suffer from a loss of dignity, low self-esteem, and health issues, simply because they don't know where they can go or who they can talk to. Because of this, we find it important to engage with the local communities where we work by providing Menstrual Health Trainings to local girls.
"The first time I menstruated, I had no knowledge of what it was. My clothes got stained when I was playing with friends. I thought something had beaten me so I screamed. When my parents came and explained to me what it was, I felt bad and too embarrassed to play with my friends again since I knew they would mock me."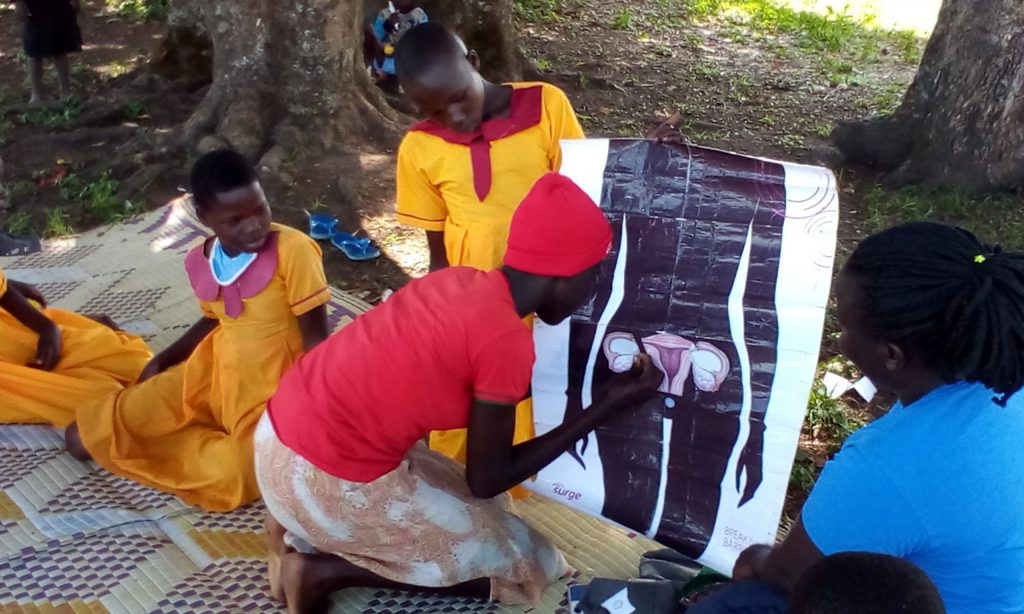 By working with women's community groups, adolescent girls, teachers, school administrators, community leaders, and the local government, we can learn about the social and cultural norms and customize our program to meet the needs of each community. Together, since 2015, we have brought our Menstrual Health Trainings to communities across Kaberamaido and Kalaki, Uganda, educating over 9,000 people. Year over year we've built more capacity for the program by hiring local women to become trainers.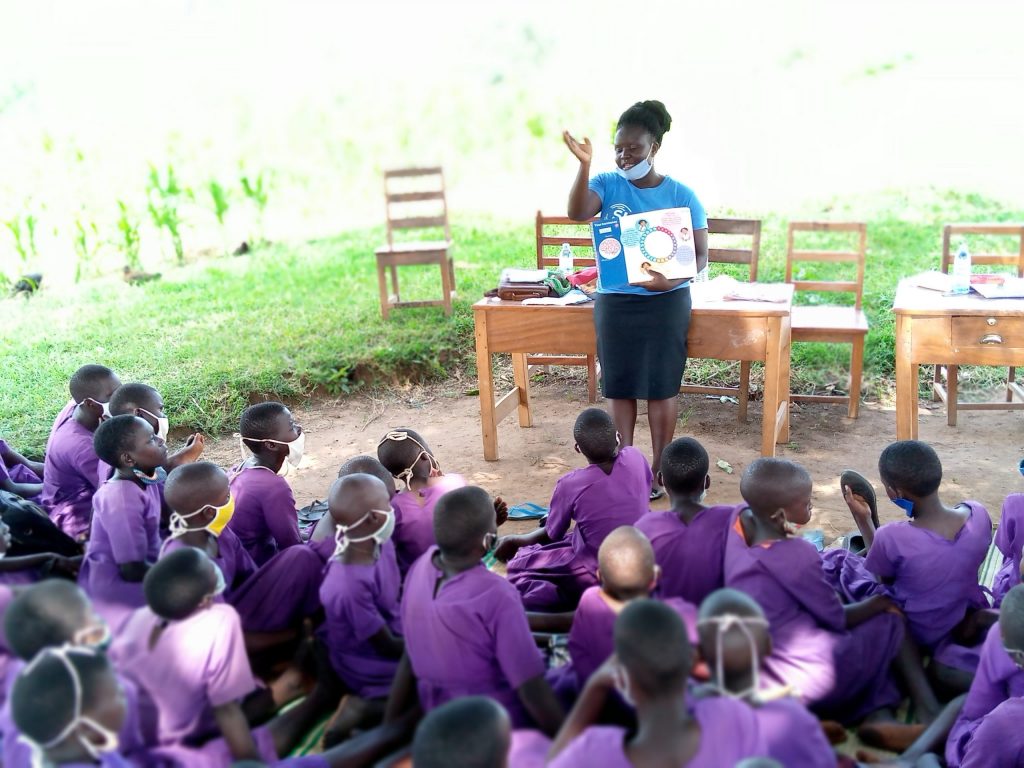 Our training program is important because it educates girls about topics that can improve menstrual health: hygiene, cycle management, products, addressing stigma, strengthening sisterhood, self-confidence, and pad making.  At the end of the training, the women and girls have learned basic tools for tracking their menstrual cycles and have also learned how to make reusable pads and source more raw materials. Girls leave the trainings feeling empowered and with an increased sense of self-worth, as Ayoo Grace, age 15, shared:
"Today I've learned how to use reusable pads and cloth during periods; the reproductive system in a woman; how to keep myself clean during my periods. This training makes me feel great, strong, bold, and beautiful."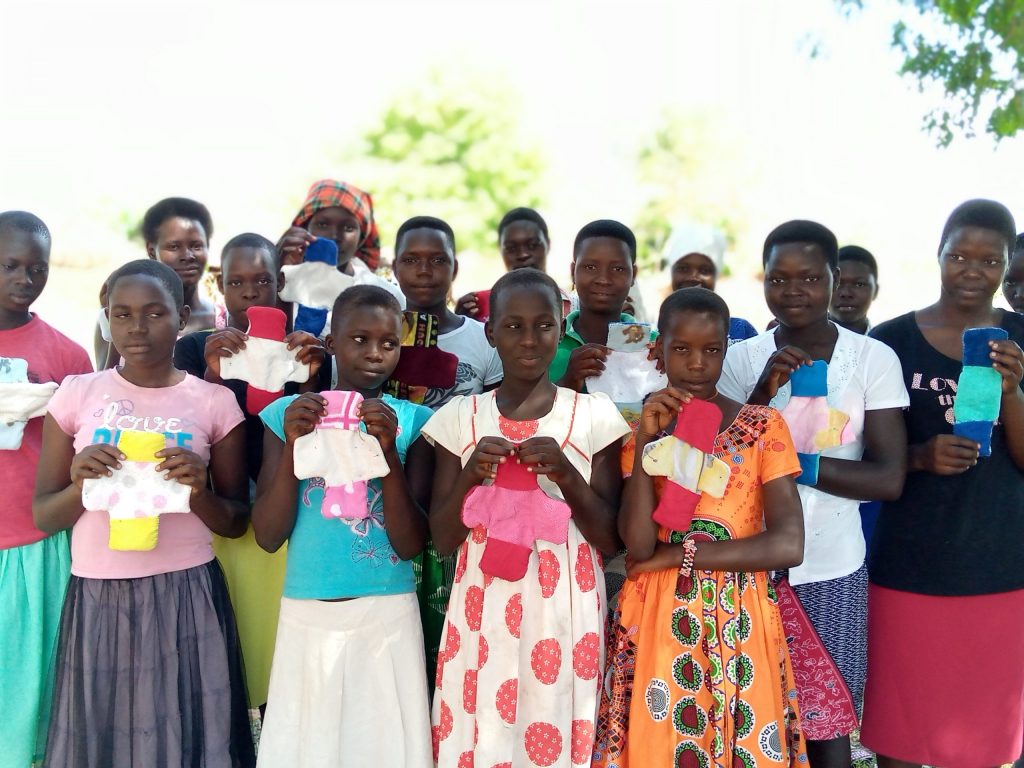 Other girls, like Ajano Salume, age 18, leave our training knowing that they can now go to school, regardless of whether they are menstruating or not:
"I learned how to make my own pads using a needle and a piece of soft, clean cloth. Now I know that I can cook and go to school, even during my menstrual cycle."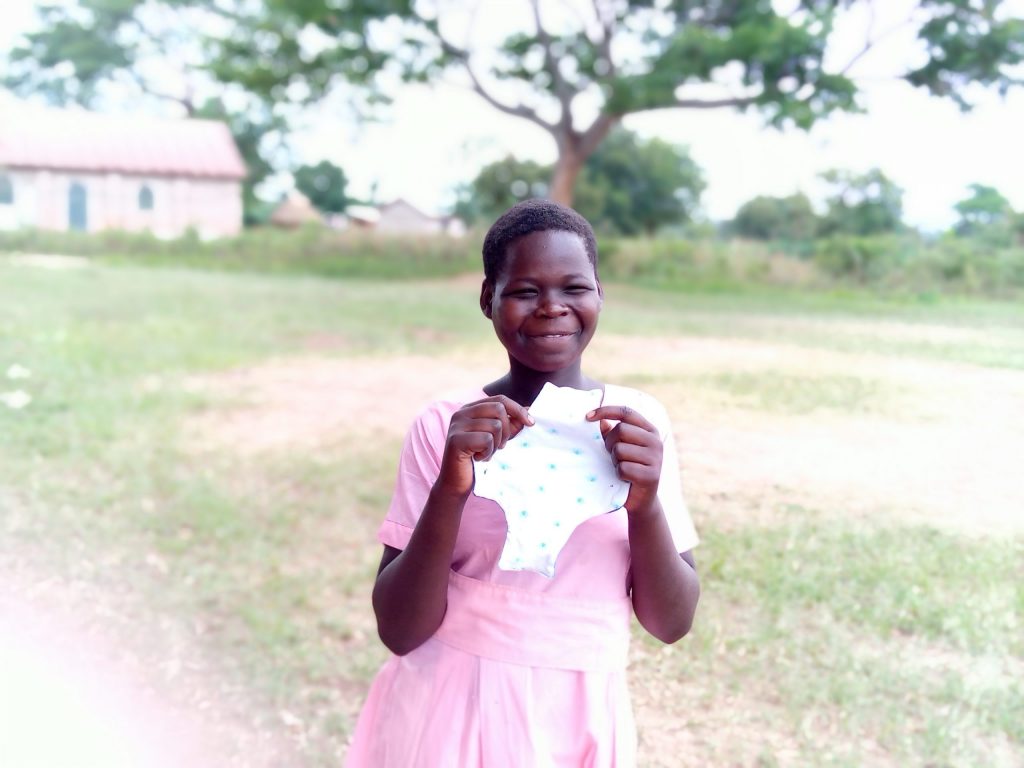 Our Menstrual Health (MH) program is a community-led desire, aligned with our model for local participation and leadership. Our women-led implementing partner, POPOW, makes critical project decisions and manages final program design, employee retention, participant management, and monitoring and evaluation. 
Program participants are asked for feedback after every training session, to actively influence program evolution. In line with 2020 and 2021 program outcomes, we expect over 90% of girls trained to continue to report better cycle management; increased self-worth and confidence; ability to break down taboos; and a deeper connection to program peers.
Through our Menstrual Health Trainings, we hope to educate thousands more young women and girls. By strengthening the capacity of young women and girls in their communities, we can help them become leaders of change and create a world where a menstruating girl can do anything she wants.
—
We're grateful for the support of the Circle of Sisterhood Foundation and the International Monetary Fund (IMF) Giving Together Program that have helped fund this program since the second quarter of the year.
If you are interested in learning more about our work or supporting our Menstrual Health Trainings, please contact us.