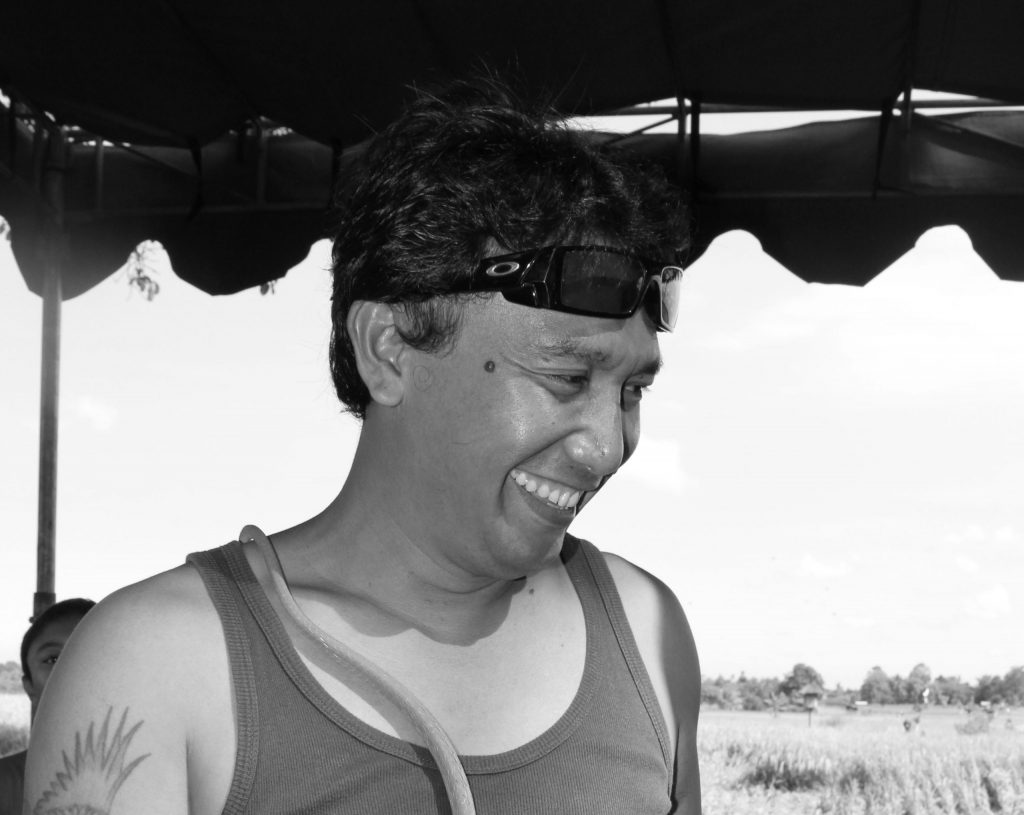 "If you are on Mother Nature's side, Mother Nature will be on your side," Chakra shared heartily, shrugging his shoulders with a smile.
I Made Chakra Widia founded the Tri Hita Karana foundation in 2012 to launch sustainability and environmental awareness projects within communities in Bali, Indonesia. I interviewed Chakra to learn about his inspiration for starting the Tri Hita Karana foundation, his motivations in life, and Tri Hita Karana's new partnership with Surge for Water. Chakra and I settled in over a call on a warm Monday afternoon, with Chakra calling in from Bali, Indonesia, and myself calling in from Manila, Philippines. Chakra's warmth and kindness shone through in our conversation, despite our physical distance.
What does the phrase Tri hita karana mean?
Tri hita karana came from Sanskrit words with tri meaning three. Hita means prosperity or happiness. Karana means the "how", or the path… as a phrase altogether, the complete meaning [of tri hita karana] is three paths you should accomplish to be prosperous or happy. Those three paths are, first, harmony with human beings, second, harmony with nature, and third, harmony with spirituality.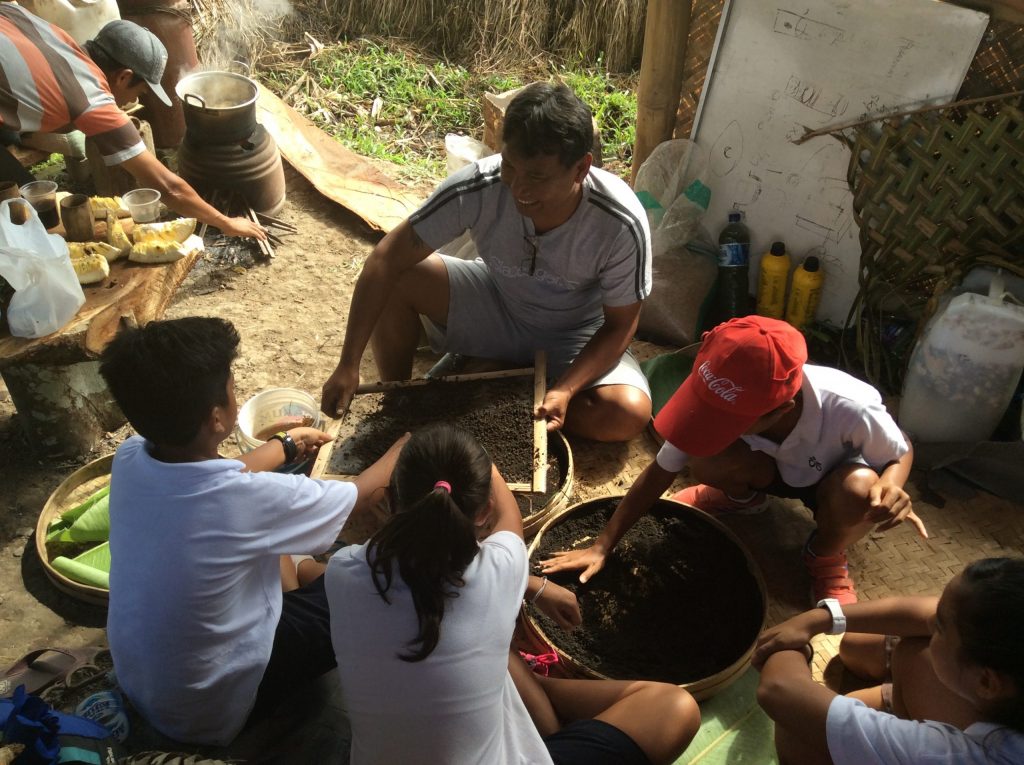 That's a beautiful phrase. What inspired you to start your foundation, Tri Hita Karana?
I grew up in a small village, a rice farming community… Everything then was done naturally, organically. We were a part of the whole ecosystem. That was the real paradise. You know, I used to collect eels at night from the field and I sold those in the village. That was the best business I've ever had! [Laughter] Nature took care of us. I was impressed with how rich nature is, how lucky I was to be born in a place where it was in abundance everywhere. After finishing university, as more people engaged in chemical farming, I saw the devastation, biodiversity loss… It was so sad to return home and see the environment I grew up loving being wiped out. Those experiences and observations are what moved me to create a foundation focused on solutions for environmental issues and to empower others to care for our environment. I'm inspired to bring back the paradise I grew up with as a child.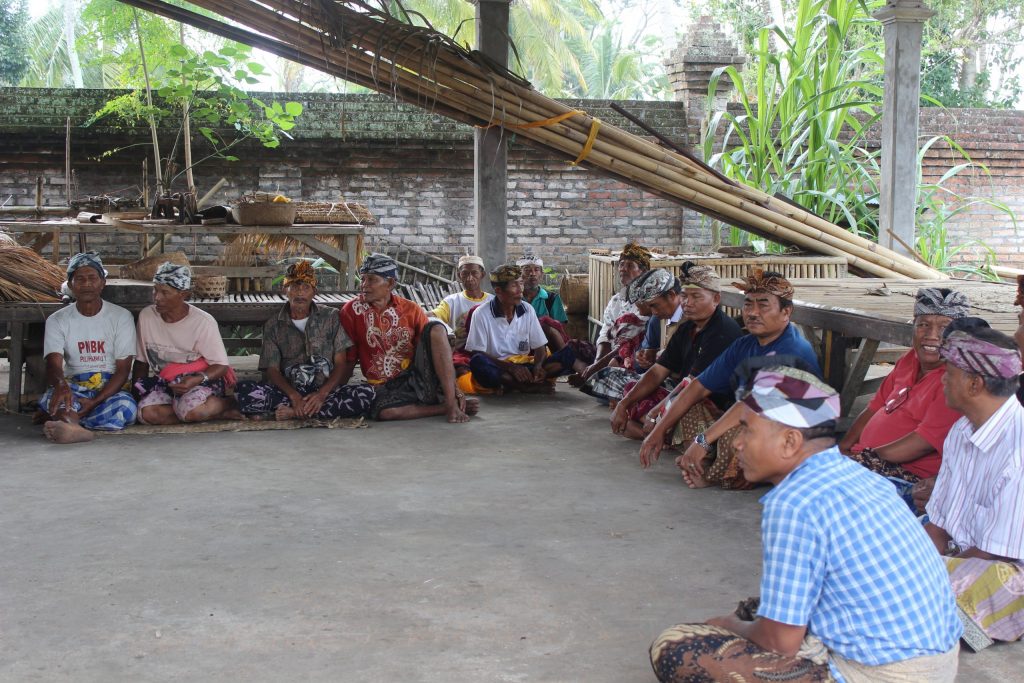 When most people think about Bali, the water crisis is not the first thing that comes to mind. Can you share more about the water situation there?
Fifteen years ago, water experts warned that in 50 years, the clean water in Bali will be the same price as gold because it will be much more scarce. People nowadays are focused on the concept of "modern". People want to use cement and asphalt without considering the need to preserve natural areas. When this happens, you lose the natural absorption of rainwater that the ground would naturally absorb and convert to fresh spring water. It's difficult now, especially with the construction of hotels due to tourism. Those hotels tend to drill 50 to 60 meters to reach the cleanest waters, like a race to the bottom. However, the local water system only goes down up to 10 meters deep. If you take water from 60 meters deep to fill your swimming pools, what happens is that water is drained away from the local water system for the community. Every peak of the dry season, there's a new ritual of locals digging the well deeper by 3 to 4 meters just to find water. But as you go deeper, you require a larger pump to help you pump that water out, you require more energy. It's the locals who suffer then from the actions of corporations.
What are you most excited about working with Surge for Water?
It's so exciting and refreshing with Surge for Water. It's been so easy and straightforward in terms of getting things done. I mean, the rainwater collection project is nearly completed! Only 3 months ago, we were speaking about it, in the planning stages, and now, we're nearly done! Usual bureaucracies are minimized and there is trust between partners. I also love that I'm able to create water systems for the villages that need it most here in Bali. That's where my heart is. When I'm able to do work like this, I feel like the happiest man in the world. I am really lucky to have met Shilpa [Alva, Surge's Founder & Executive Director]. Surge for Water feels like the missing puzzle piece, the missing part we needed to get a project like this off the planning stages, off the ground, and finally into action.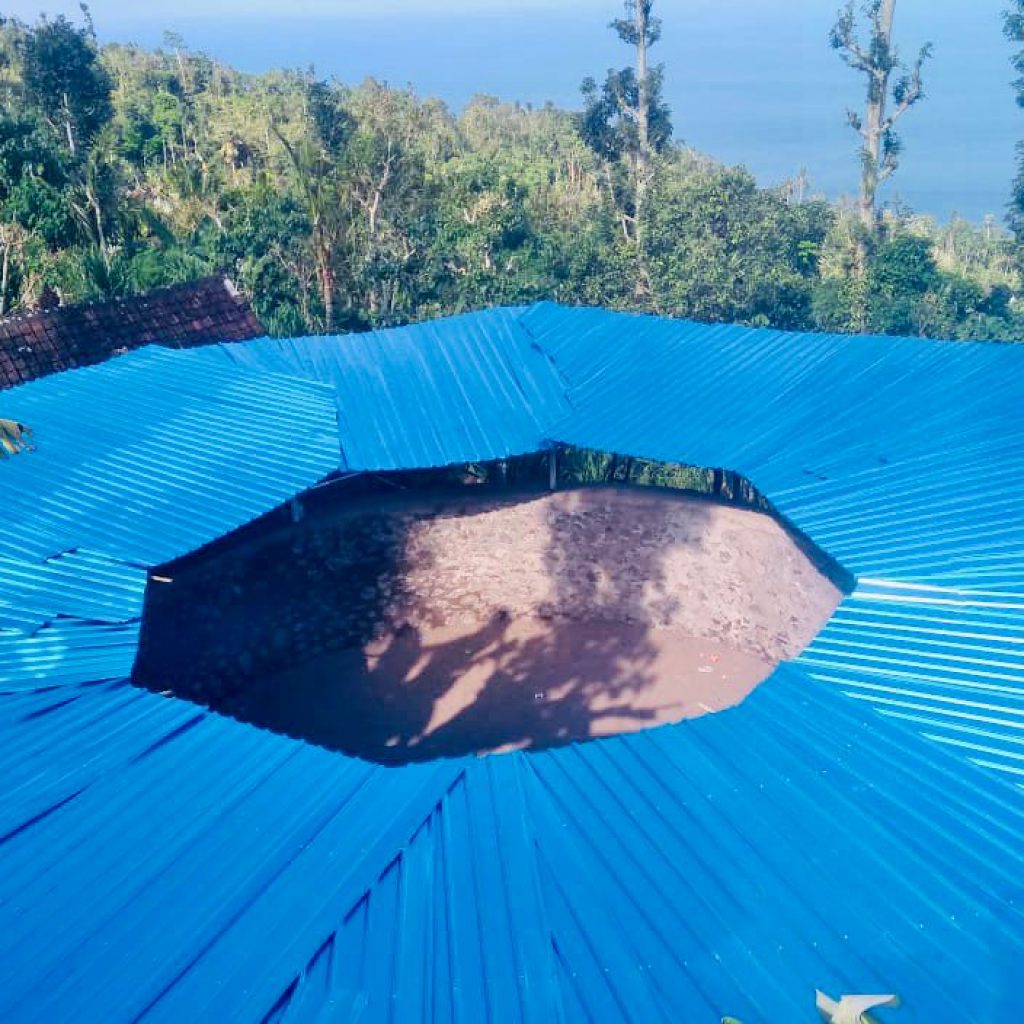 Surge for Water is as excited as you are about this partnership, Chakra. 
Thank you, yes! Everything about the rainwater catchment system is being built by the village so if anything goes wrong in the future, the village will know how to fix it themselves, making it a sustainable project. Overall, we want to focus on long-term projects that are sustainable for the village to manage themselves, to empower these communities.
On that note, what is your vision for the future of Tri Hita Karana's relationship with Surge for Water?
In the future, we're hoping to continue building more water catchment systems [with Surge for Water] as so many more people need water. There are still so many places in Indonesia where water is scarce. Our project in Seraya aims to provide 25 liters of water per person per day, which is still so little compared to the average use of 100 liters of water per day in Ubud [another town in Bali, Indonesia]. We're really excited about this partnership.
This interview was conducted, condensed, and edited by the reporter.
To learn more about Surge's work in Indonesia, please contact us. 
Reported by Kalla Sy, Programs Intern