"For me, it's really good. [We don't] have to buy commercialized water, even [when] preparing milk for the infant. Before [the biosand filter] we experienced stomachaches, especially the kids." – Emily Benalon, 56 years old
This is a testimonial from the second installment of filters distributed through our partnership with Soroptomist International Club Golf-Dubai, who have raised a total of $11,964, matched at $9,159 by Surge for Water, and impacted 973 people. You can read about the first installment of filters and the building of an EcoSan toilet here.
Stories like these in Mindanao, Philippines, are common. In a country surrounded by water, people often find it hard to believe that it is difficult to access safe water. In cities, filtered water or bottled water are common, but once you move to remote areas like Arakan Province, many community members must collect their water from open springs and wells. These sources are often contaminated.
The community members of Arakan Province are among those who struggle to find safe water. With the help of our local implementing partner Clean Water International Philippines (CWIP), 60 water filters were distributed to families, impacting more than 180 people. These water filters are important because they take unsafe water and filter out impurities and contaminants, leaving the users with clean, safe water they can enjoy and be safe with.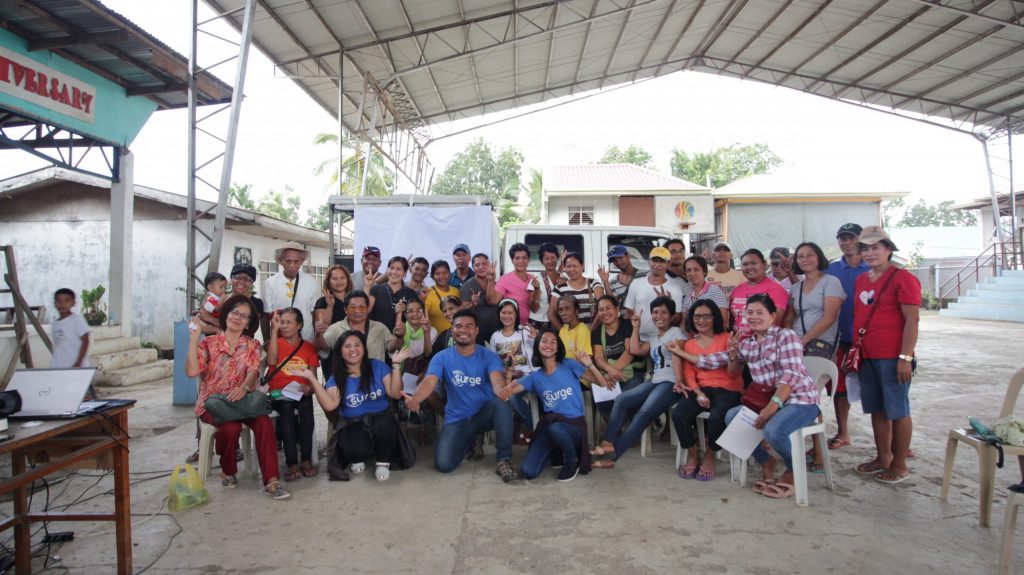 In a community where the average income is 1,500 pesos to 3,000 pesos per month ($29.50 to $59 per month), purchasing water can be expensive.
Emily Benalon and her family used to "request water delivery. [It cost] 100 pesos ($1.97) per 3 gallons…and in a month [we spent] 800 pesos ($15.76). Now, we don't buy mineral water, instead saving the money to buy some food." Besides having access to clean water and improved health, the filters also have the added benefit of saving community members money.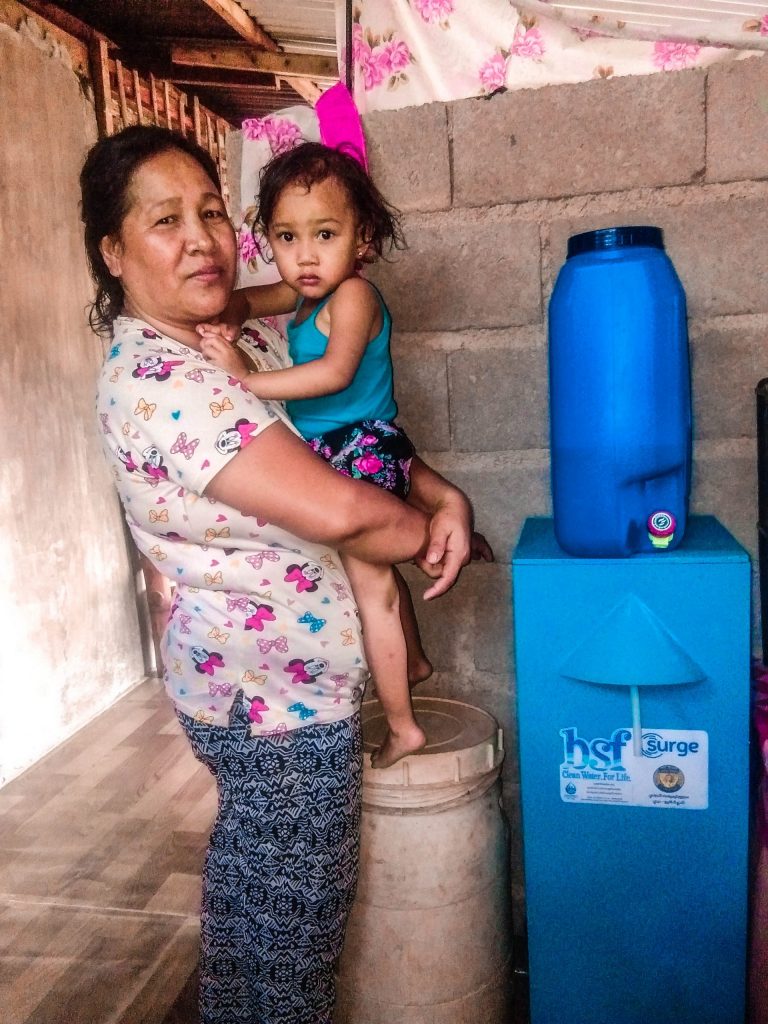 Nilo Pajo, the Water Committee President, wanted to share his thanks:
"Thank you for giving this project to us, it is really a big help…because we can now use and drink clean and safe water. [I have seen an] improvement in our budgets because we are not buying expensive mineral water. We never experience stomachaches or diarrhea since using the filter.

It is a huge opportunity for us to be the recipients of this project. Being the Water Committee President, it was my first time installing the filters, and I found it hard at first… My hands had a lot of bruises and even wounds and we all had back pains. It was not easy to do but we made the first 60 filters fully operational. 

I'm thankful that the biosand filter has reached us. Being the head, I will assure that every month I will conduct personal monitoring visits to see that these filters are being used properly and taken care of."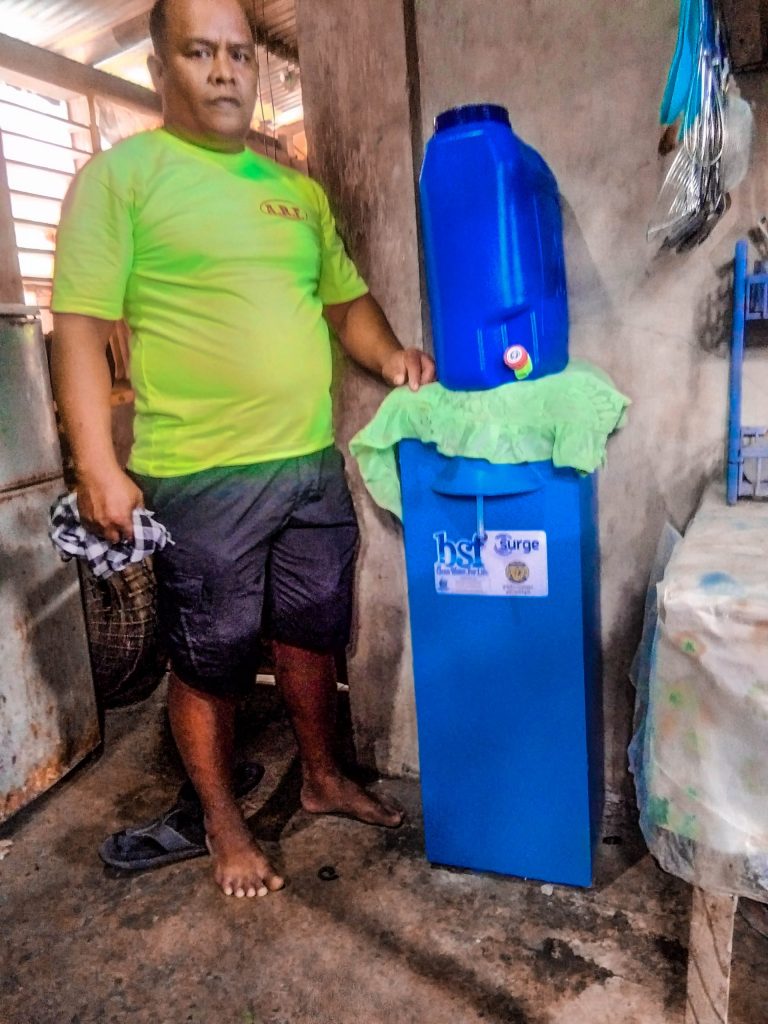 One month after the filters were installed, the CWIP team went back to check on the filters. They were pleased to report that 100% of the filters were fully functioning and being used by the beneficiaries everyday! They also found that the beneficiaries were serious about taking good care of the filters, including cementing the filter to the floor so that it could not be accidentally moved.
The community members of Arakan Province and team members at CWIP and Surge are thankful for the help of the Soroptomists and for supporting the communities with safe water, sanitation, and hygiene solutions. As Noora AlMulla, Club President, puts it, "…We were all very humbled to have been able to share our love, energy and knowledge and give back to the community as they did us… It is very important for all of us as women to come together, to support projects that both educate and empower women and girls through water."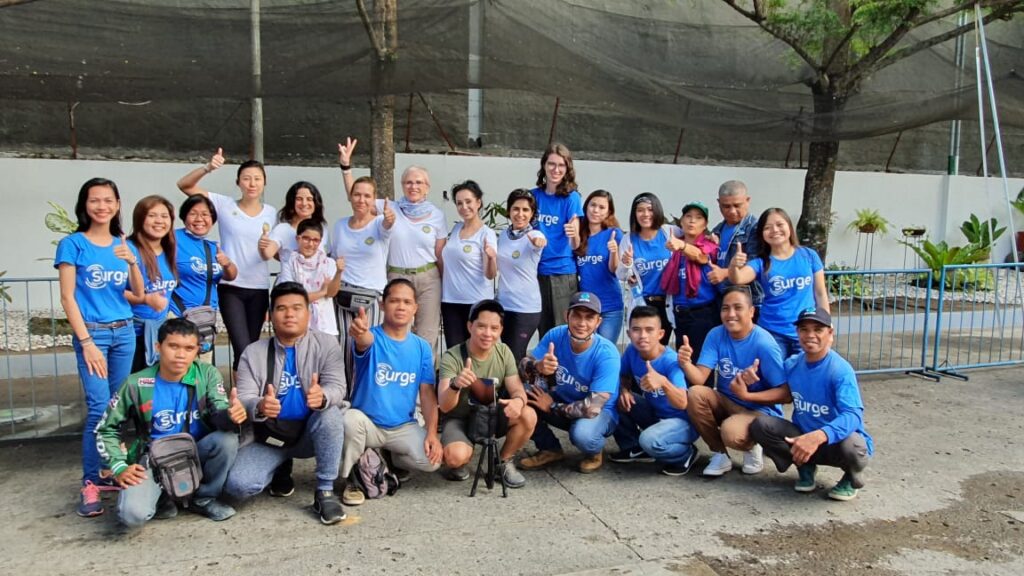 A note about the recent earthquake: We're excited about the success of this phase; however, we were unable to serve the original selected community due to the December 17th earthquake in Davao al Sur. According to CNN Philippines, this earthquake put 1 million children in danger, adding to the burden of affected families, ensuring prolonged displacement and challenging survival. Luckily, our solutions installed pre-earthquake have remained a successful water filtration tool in light of the earthquake and our partner, CWIP, continues to develop solutions that are disaster-proof.
Written by Ashley Quinlan, Program Coordinator