Imagine if you had the opportunity to use a toilet that didn't need water to operate and could turn your waste into compost and organic fertilizer. While many people in developed countries might shudder at the thought, Clean Water International Philippines (CWIP) in partnership with Surge for Water is delivering such toilets in Mindanao, Philippines, to communities that are eager to have them.
A Composting Toilet
Ecological Sanitation (EcoSan) toilets are easy to use and have great benefits for the environment and for the communities that use them. It is a basic form of a composting toilet, with the goal of closing the nutrient cycle loop and conserving water. The waste is contained in a bucket, which prevents surface and ground water pollution due to waste in many communities that either don't have access to improved sanitation facilities or still practice open defecation. Once put into a compost bin, the waste is turned into an organic fertilizer that can be used by farmers. This lessens the expense costs for farmers, who can instead use their newly saved money on daily necessities.
These toilets are not only great for the environment, but are also easy to use. After using the toilet, you simply put a covering material on top such as sawdust, rice hull, or other organic materials. This helps the composting process as well as prevents any smells! Once the bucket is full, you empty it into your compost bin, clean it, and place the empty bucket back so it can be used again.
EcoSan Toilets in Mindanao
CWIP has recently moved beyond providing water filters and is now also providing EcoSan toilets to the rural areas of Mindanao, as part of the United Nations Sustainable Development Goal No. 6. By installing these toilets throughout the region, CWIP hopes to introduce a nature-based and water free sanitation technology to communities who cannot access modernized toilets while also raising awareness among communities of the importance of having toilets in every home.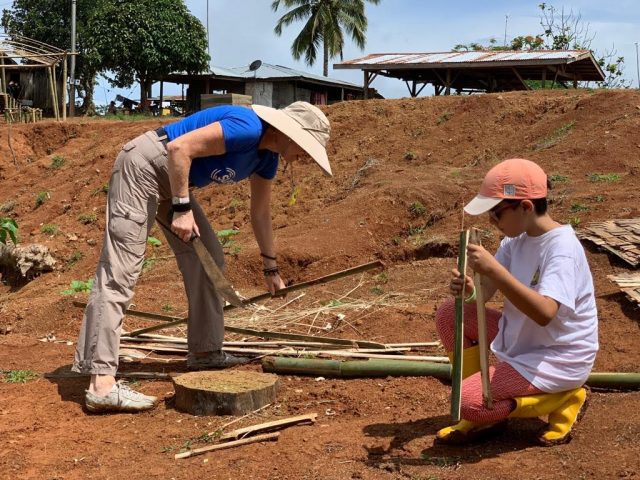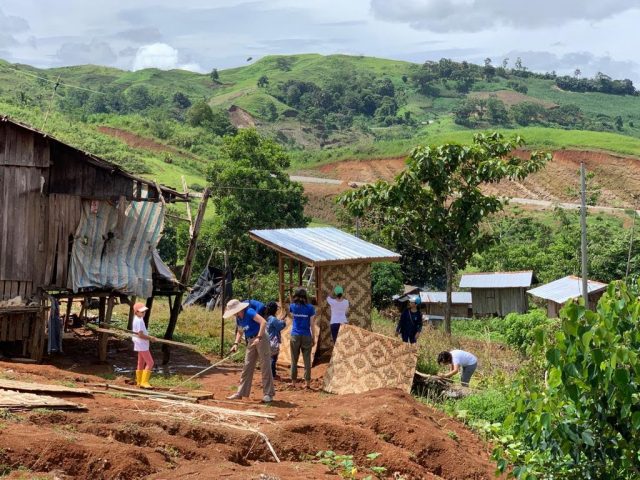 Soroptimists International Club Gulf-Dubai recently joined Surge on a trip to Davao City, Philippines, to work alongside community members in building EcoSan toilets. 28 people from the community attended the orientation for the toilets, 9 of which became qualified to receive their own toilet by attending both orientations. From these 9, Mr. Federico Talaman and Mrs. Maritez Enopia were chosen to receive their own EcoSan toilets.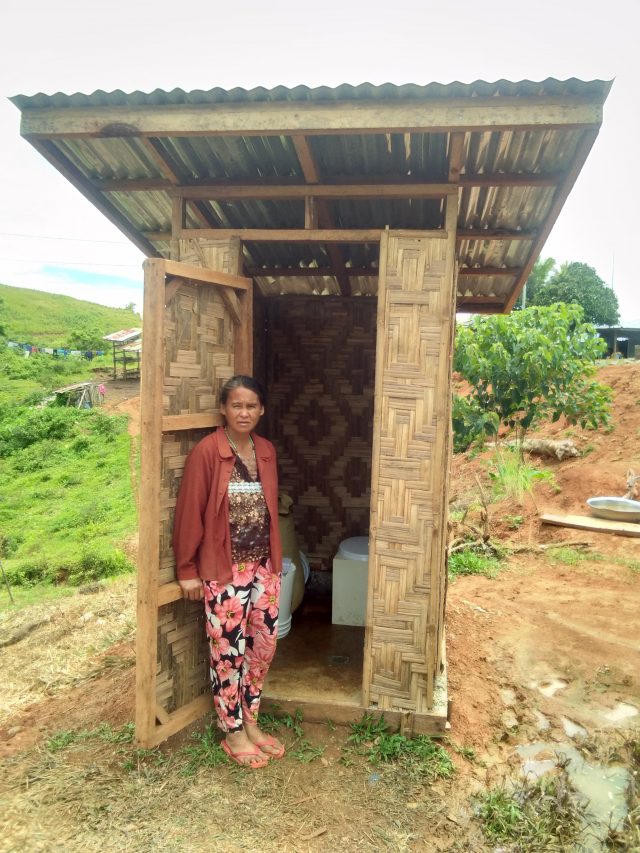 After construction of his toilet, Federico had the following to say:
"I'm Federico Talaman, 25 years old, a farmer. I have three children and I live here at Sitio Pinanubuan, Barangay Sinuda, Kitaotao, Bukidnon. Before the EcoSan toilet came, we defecated in an open area and mostly in the grassland. Now with the EcoSan toilet we can take firm responsibility for our waste in a convenient place that is safe and sanitized. With this, we're thankful for this project and that I am one of those who benefited. This brings us a big impact because we can now be free from any germs from the unsanitary practices we did before. Moreover, this will help me in farming because this will generate an organic compost as an organic fertilizer. It will also lessen our expenses in buying commercial fertilizers. We will automatically save money for our daily needs and expenses.

My nearby neighbors can benefit from this, too. Through this, they will not defecate anywhere again, just like us. I promise that I will take good care of this project. I will continue to explain to my neighbors how to use this EcoSan toilet properly in a manner to assure the effectiveness of this project overtime. Thank you very much!"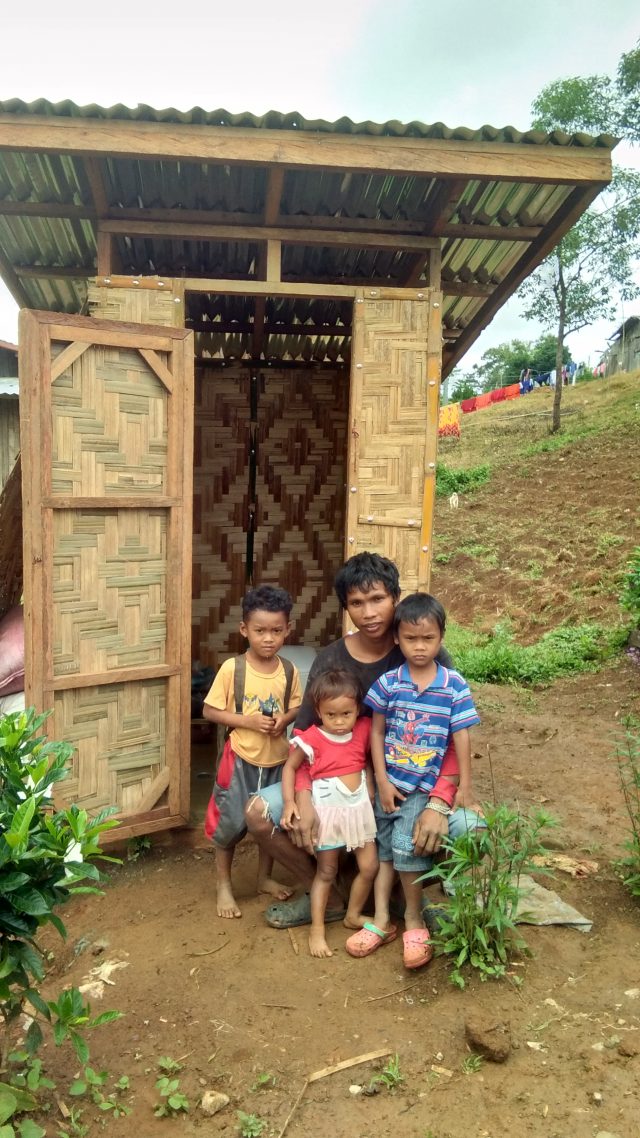 By working hand-in-hand with Federico and Maritez, and the CWI team, we saw how these toilets will impact not only their lives, but the lives of everyone in the community. While many people may shudder at the thought of a composting toilet, for this community it means more money for daily expenses and access to safe sanitation practices.
Written by Ashley Quinlan, Program Coordinator