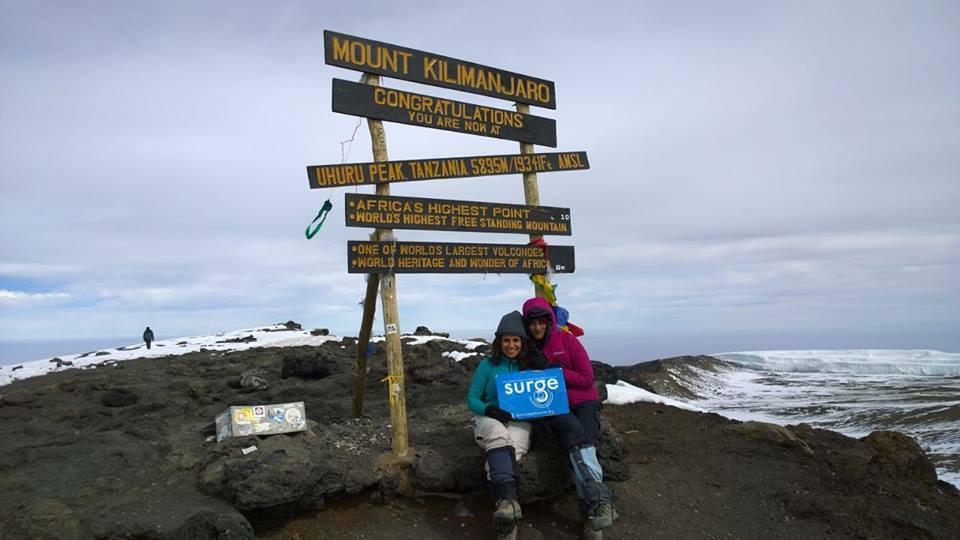 In February 2015, Surgers Melina Faria and Shilpa Alva summited Mt. Kilimanjaro to raise funds and awareness for water projects in East Africa. They successfully raised US $5,895 – one dollar for every meter climbed. This campaign kickstarted Surge's vision to summit a much higher mountain – ending the water and sanitation crisis in East Africa – starting with Uganda.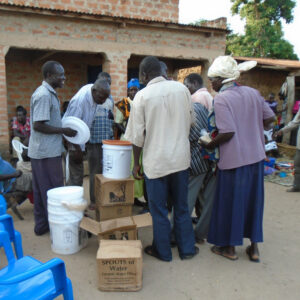 The campaign funds, plus generous sponsorship from Chicago-based investment management and research firm SBB Research, have been directed toward two water purification projects in the rural communities of Kamwenge and Kaberamaido, Uganda.
About the communities and community partners:
Joint Effort to Save the Environment (JESE) in Kamwenge: Over 59% of the water sources are unprotected springs, open wells, swamps and small streams. For the water sources that have been protected 48% of the population cannot access them due to long distances from their respective homes.
Prince of Peace for Orphans and Widows (POPOW) in Kaberamaido: Lake water without purification is the main drinking water source. Much of the population is at risk with 80% live below the poverty line, 11% are orphans and vulnerable children and 7% live with HIV/AIDS
With the help of our community partners, we will soon complete the distribution of 320 filters to households and schools in these two communities. In keeping with Surge's local sourcing model, these filters are manufactured by our partner Spouts of Water.
With these filters, in just one year, almost 1,600 people will have access to safe water for years to come! The household filters were delivered via a microfinance model. As the funds are repaid they will be go back into the community water fund and continue to provide filters to more families.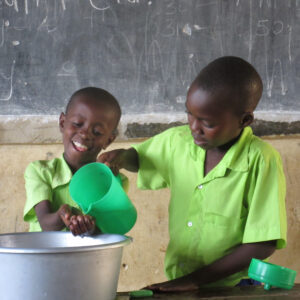 In addition to the filter distribution, community members have been educated on critical sanitation and hygiene practices including the importance of using the filters. With time, this will lead to a reduction in waterborne infections, an improvement in household income and livelihood, and an overall healthier community. Surge isn't only focused on short-term solutions. We are focused on sustainable solutions that will ensure communities continue to thrive.
We are already planning subsequent phases of work with our new community partners, including the fixing of broken wells, protection of open springs and boreholes, construction of latrines in schools and the continued distribution of filters.
In November, a Surge team will be on the ground to evaluate our current projects and work through these next stages with more updates to come.
—
We invite you to join us on our mission to improve access to clean water and sanitation!
Consider joining our ACT Campaign, where your actions make a difference. Whether you climb, walk, run, swim or designate an event, such as a birthday, for Surge, 100% of funds raised directly support our work in the field. Contact Surge to get started.
Written by Ashley Quinlan, Field Program Development Intern at Surge for Water.