Surge first started working in Haiti in response to the devastating 2010 earthquake where we provided 170 water filters that would go on to help 850 people.
The work we started didn't stop when the initial problems created by the earthquake had been solved. Instead, we continued our work in Haiti, partnering with organizations such as Mabouya Dlo Pwop, Haitian American Caucus, Association of St. Luc (ASSLHA) and Life Giving Force. Since forming relationships with these organizations, we have distributed more than 1,330 household water filters and installed two UV community filtration systems, which impact the lives of more than 15,000 people across the country.
One of our recent completed projects was the installation of a UV filtration system at College Mixte Le Rhema in Port au Prince. In partnership with Life Giving Force, we were able to install a 300 gallon water tank, a new toilet and sink, and solar panels that will power the UV filter as well as supplement electricity needs at the school. Students and teachers no longer need to worry about getting sick from the water and can instead focus on their studies.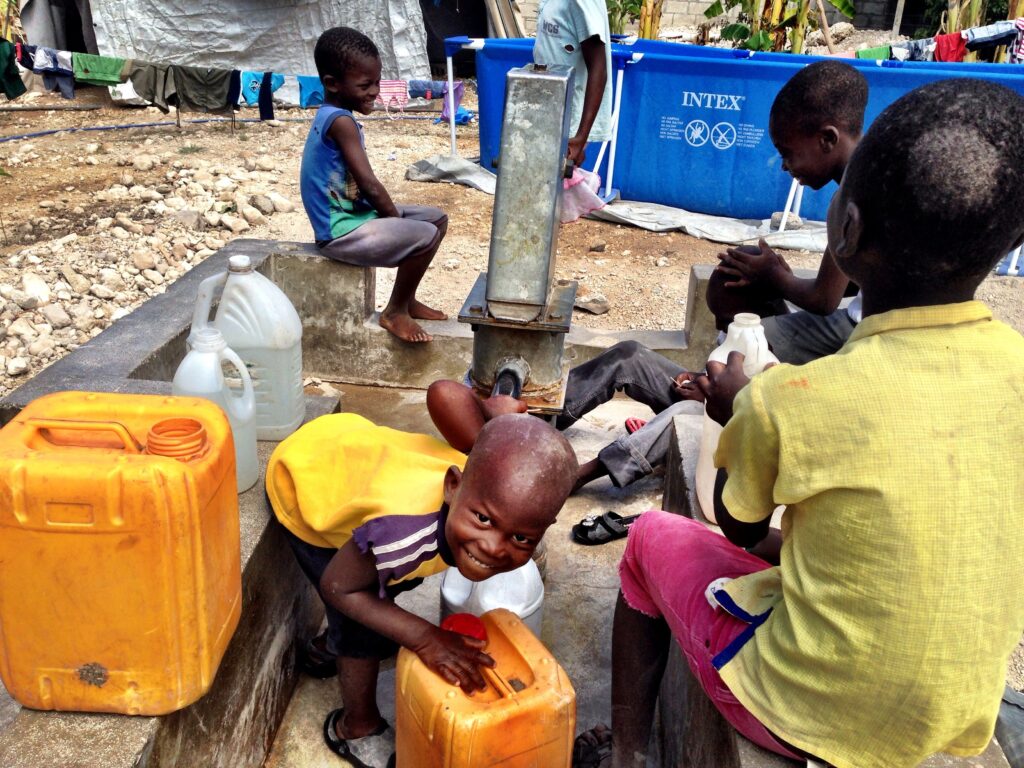 In Cayes Jacmel, Surge continues to work with our partner ASSLHA to provide household and community solutions.  Dr. Pierre Erol who runs the group shares: "Thank you from the bottom of my heart for the support that Surge always gives us and for the way they work with local partners. Thanks to the help of Surge we have succeeded in slowing the progression of cholera in Cayes-Jacmel." Our current, active project in this community aims to distribute 200 ceramic filters to families in need. The project also employs local carpenters who have been making lids for the filters.
On June 30th, a group of Surge volunteers will travel to Haiti to work closely with our partners on the ground. They'll teach our signature WASH (Water access, Sanitation & Hygiene) & Menstrual Hygiene programs, assess past and current projects, participate in community clean ups, and identify the most effective ways to move forward. They'll also have the opportunity to get to know this beautiful country — and leave as positive ambassadors of development and change! Here's more information about their trip and how you can support our work there.
Surge forms long-term partnerships with local organizations that help to improve people's lives. No amount is too small to make a difference. 100% of donations are used in the field.