In partnership with Soapbox Soaps, we set an ambitious goal in 2022 – to make and distribute the liquid equivalent of 500,224 bars of soap in Haiti and Uganda. Hand in hand with our local partners, we reached 100% of our soap making goal and trained 2,153 people – 430% of our goal!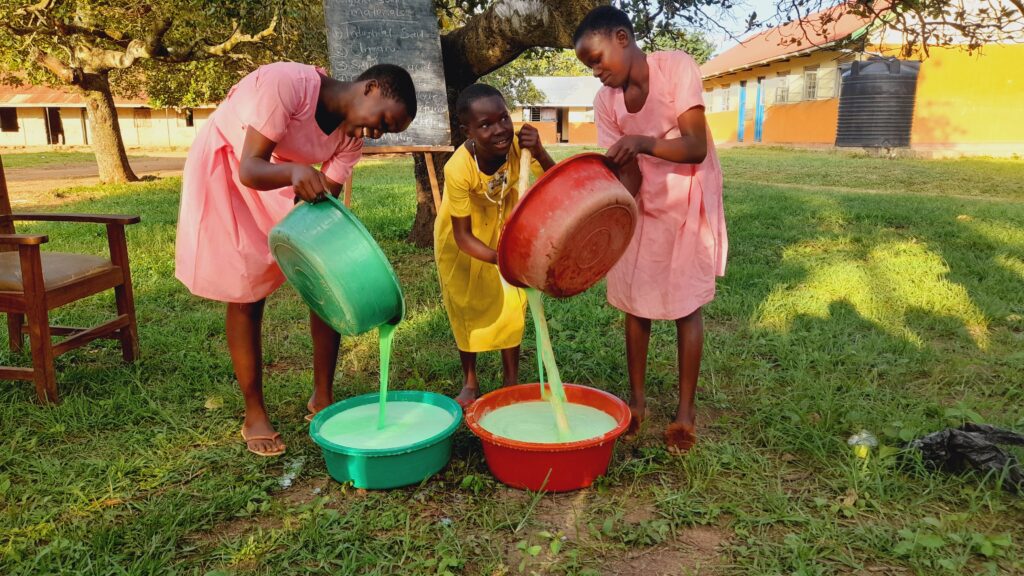 Why soap?
In the remote, rural communities in Uganda and Haiti where Surge works, soap is expensive. Families often forgo soap so they can purchase essentials like food or pay school fees. However, soap is the most important part of proper hand washing as it helps remove germs. Proper hand washing can reduce diarrhea, a leading cause of death in children under five, by up to 50%. Without access to soap, it's more likely that children will be sick, diseases will spread, and community health will suffer.
While soap can be expensive to purchase, the ingredients to make soap are quite affordable in Uganda and Haiti. Working with our local partners, we decided that it wasn't enough to just provide soap. The communities wanted training on how to make their own soap. This gave them an opportunity to fulfill their hygiene needs, and for the entrepreneurs amongst them, an opportunity to start businesses.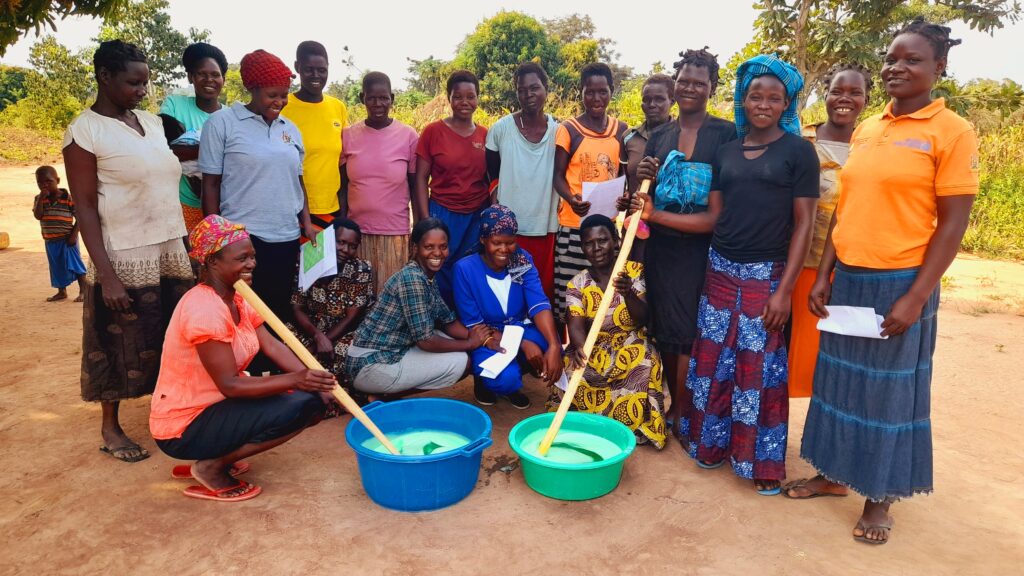 Students and teachers also gained the knowledge and skills necessary to make soap with trainings at schools. One in three schools worldwide lack access to handwashing facilities. In Uganda, many schools don't have the money needed to purchase soap. These training sessions changed that, as students and staff could now make soap for the school. Asano Helen, Deputy Headteacher at Abango-Omunyal Primary School, expressed her gratitude for the training by explaining how much the school could save: "We have been using Omo [a brand of soap] every day for cleaning our facilities and it has been costing us over 3,000 UGX everyday (~0.82 USD). But we are now going to save much of the money since we have learnt how to make our own."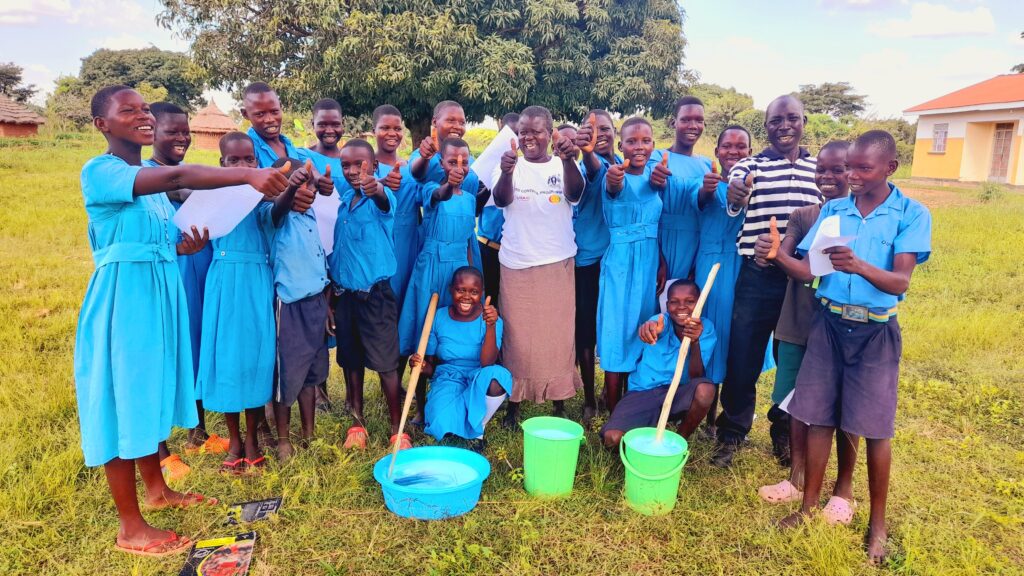 Soap making businesses provide a source of income
In addition to soap making training in Haiti, we also provided an opportunity to start small businesses. In Cayes-Jacmel, where we work, most of the community lives below the poverty line and many have no source of income. Additionally, only 22% have access to soap and water, affecting the community's health and hygiene.
To help the community's health and provide a source of income, a carefully vetted group was supported to start their own soap-making businesses. The individuals did not have any alternative source of income and lacked the financial resources to start. Each business received seed money to buy the raw materials for soap production. The start-up ingredients produced 18 gallons of soap, giving soap makers an opportunity to earn 40 USD profit with their first batch! We estimate that each entrepreneur can produce 324 gallons of soap a year, making an annual profit of 734 USD.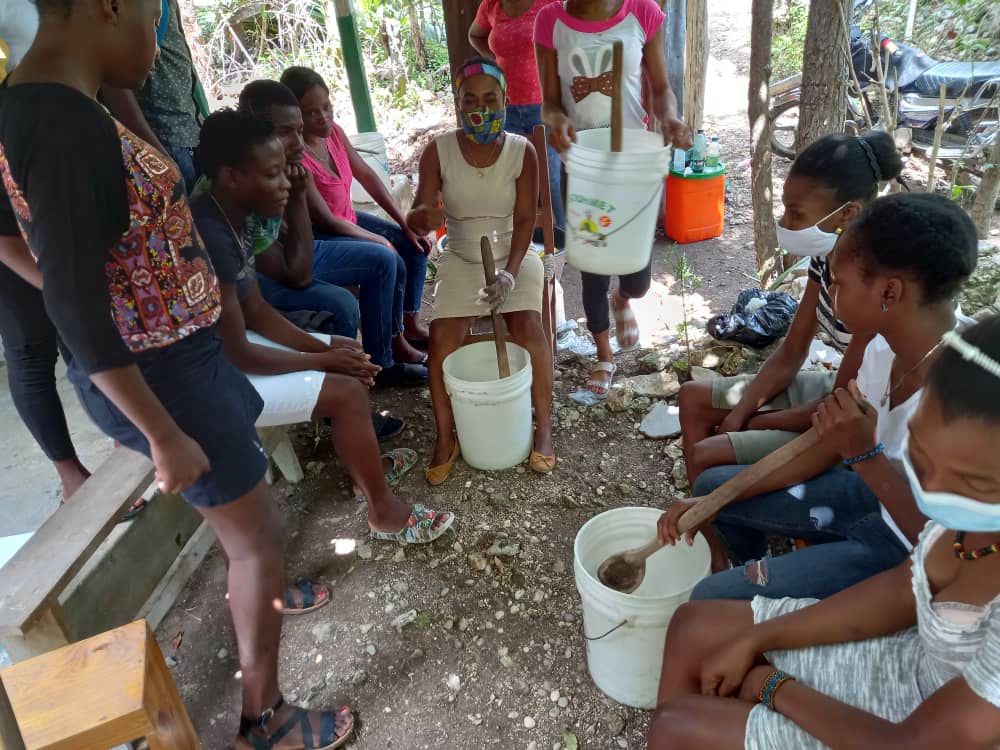 In Uganda, entrepreneurial locals also started soap making businesses. Mr. Agatu Samuel explained that the soap making training "will give me a chance to make a living because I have seen how much people are making out of this venture." Amongin Martha also started a soap making business because "liquid soap is in high demand at the market. This skill will help me make money to support my children."
Our goal was to start 20 soap making businesses in Haiti in 2022, and we ended up with 50 – 250% of our goal! Additionally, several soap making businesses were started in Uganda.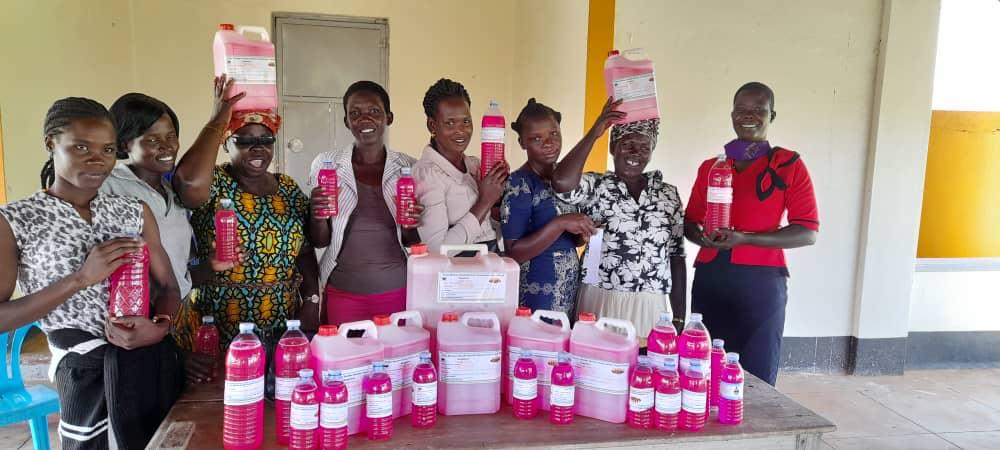 Hygiene education supported
Soap has the ability to save lives, if included as part of proper handwashing. As part of our partnership with Soapbox, we educated school children and community members with our signature hygiene training program.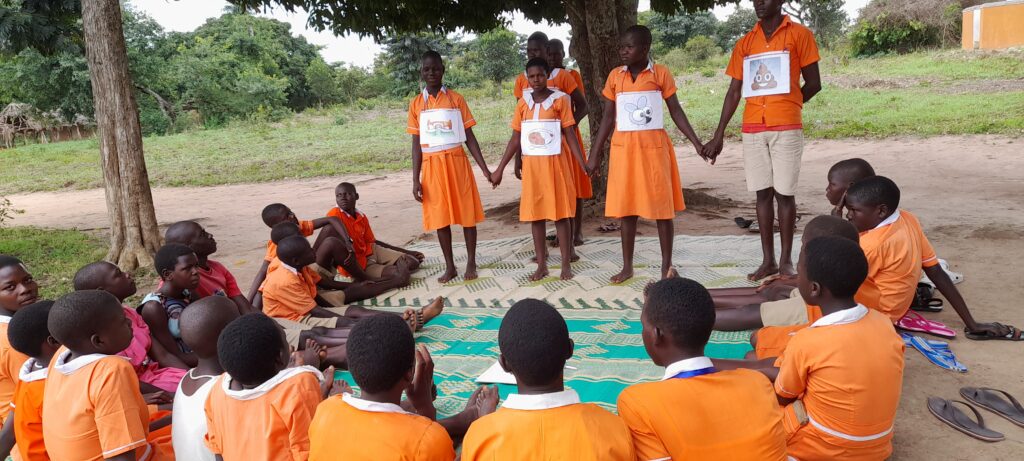 This interactive, game-based program teaches participants about the water cycle, sources of water pollution, how germs spread, and how to properly wash their hands. Participants who attend both the hygiene training and soap making program have everything they need to wash their hands and stop the spread of germs!
Our goal for 2022 was to train 2,500 people on hygiene education. Hand in hand with our local partners and Soapbox, we trained 7,974 people – 531% of our goal!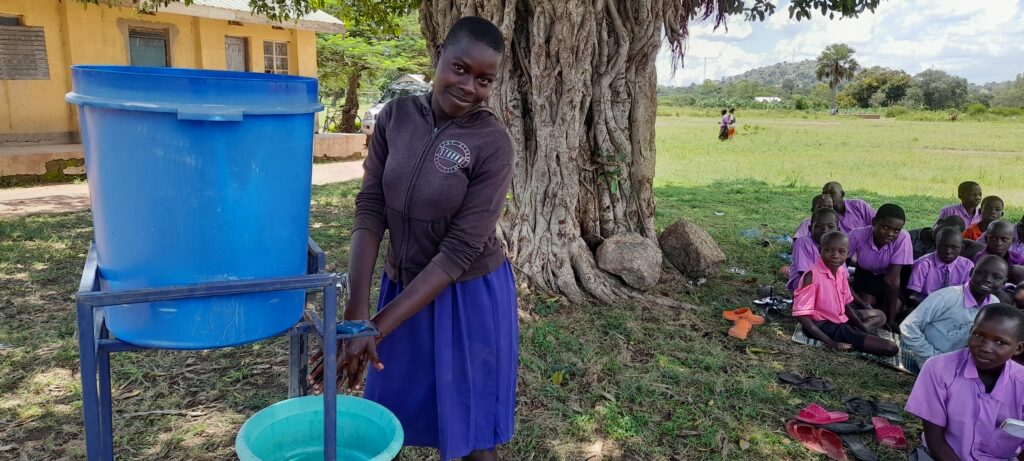 Together, with our local partners, we're proud of what we accomplished in 2022 in partnership with Soapbox. Looking forward to 2023 and beyond, we're excited to scale this partnership with Soapbox and our field partners. Together, we're ensuring that communities have the knowledge and tools necessary to practice high standards of hygiene and stay healthy!
About Soapbox: Soapbox was founded in 2010 with a mission to empower consumers to change the world through everyday, quality purchases. For each purchase of a thoughtfully crafted Soapbox product, the company donates a bar of soap to someone in need, either in the United States or abroad. For more information, visit soapboxsoaps.com
If you're interested in learning more about how your company can partner with Surge to make a sustainable difference, please contact us.