On a Tuesday afternoon at Francis W. Parker School in Chicago, 11 students are meeting to discuss global water and sanitation issues. At Abata Primary School in Uganda, a group of 22 students are meeting to discuss water and sanitation issues in their community. These schools are over 7,000 miles away, but they are connected. They have become Surge's first Sister Schools.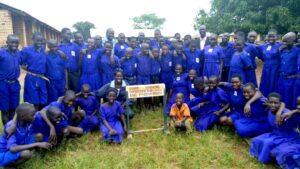 Surge has been working at Abata Primary School since June, when we funded the construction of three latrines for the students and teachers. We are focused on our long-term impact in the communities, and want to continue to support Abata Primary School. That is why we have partnered Francis W. Parker School with Abata Primary School — together, the students can learn from each other over the next several years, and encourage one another to learn and grow.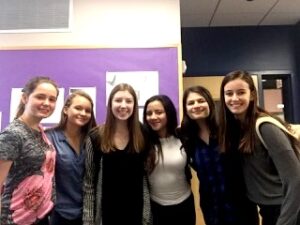 The students at Francis W. Parker will continue to educate other students about global water and sanitation issues, learn more about their water footprints, and raise awareness for the need for sound water practices at their school. With this new partnership, the students will now have a special focus on Abata Primary School and the problems they face with water and sanitation in Uganda. By sending letters to the students in Uganda and working to collect funds for their new friends, we believe the students of Parker will inspire others in their community to change their water practices and become more educated about the water crisis.
The students at Abata Primary School will continue to be a shining example of good hygiene and sanitation practices for their community. With the support of their friends in the United States, they will continue to promote good health and values among the members of their community. With this new partnership between students in Chicago and students in Uganda, we hope to bring more attention and awareness to water and sanitation issues faced worldwide.
If you are interested in starting your own Surge School Club or becoming a Sister School, please email us at friends@surgeforwater.org.