It's International Women's Day, and we're celebrating Jovelyn Bungan, a member of the community council in Matanao, Philippines, who advocated for bringing water filters to her community. With five children, she's a great mother and wife who loves farming with her husband.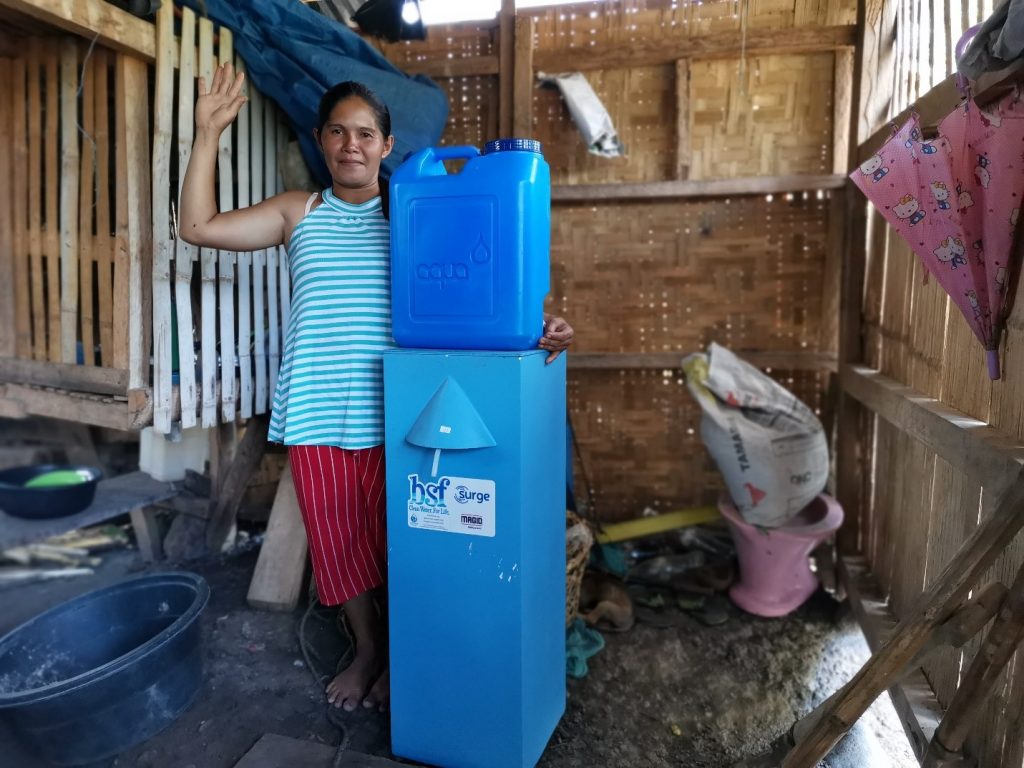 Her favorite memory of work: "helping people in our community, especially promoting health among the children and my neighbors."
Her biggest achievement: "helping women give birth, as the hospitals are too far from us. I feel I am able to help new lives in this world. I assist the mothers no matter how hard and difficult it is. My other achievement is being able to take care of my children by sending them to school and providing for their needs."
Her biggest obstacle she's overcome through her work: "As a community councilor, the biggest challenge was helping my community find a solution to the water quality problem before we received filters. Life before was very hard, especially for the very young and very old. I thank Surge and Clean Water International for making the filters available to our community and helping us solve this problem.
If she had a superpower she: "would be darna (Wonder Woman) because she is a very strong superhero and can help a lot of people. In my role as a community councilor, I need super strength like darna to always help the people in our community, as well as to take care of my own family."
This year's International Women's Day theme, "Choose to Challenge", brings light to the women who are challenging the status quo in their communities, as well as the global actions still needed for equality. So this year, we are highlighting the fearless women who help make our work on the ground possible. We encourage you to join us and celebrate the fearless women in your lives.
Read about Nakyese Mary from Uganda and Marie Yvrose from Haiti, Marie Sherlie from Haiti, and the Menstrual Health team from Uganda!