It's International Women's Day, and we're celebrating Marie Sherlie, the Cite-Soleil Local Supervisor with ANACAONA in Haiti. Born in Port-au-Prince, she comes from a family whose modesty, respect, discipline, generosity, and benevolence were the main values instilled in her.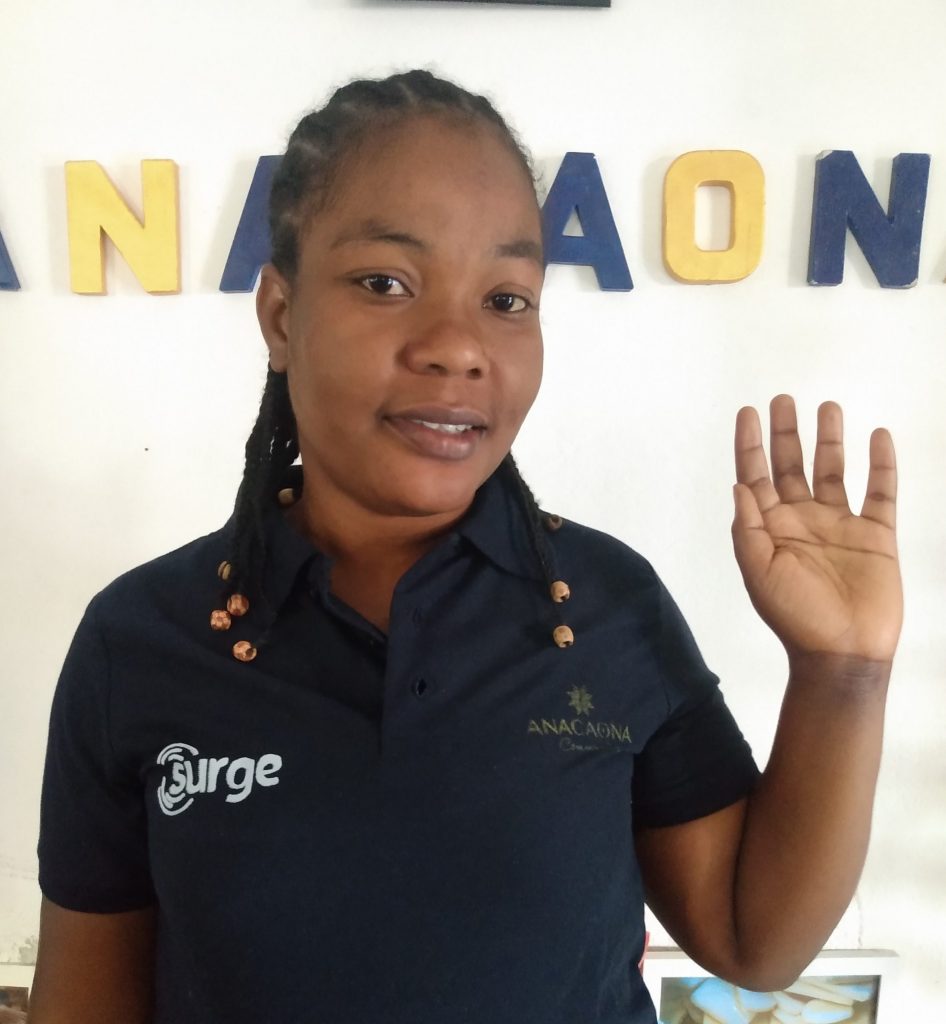 She would describe herself as: "everyone's friend; I am very outgoing. Wherever I go, I inspire those around me with the idea of union and fraternity, whether in the family, school, or professional environment. I am very objective and I remain committed to results. In everything I have been involved in, I often suggest and encourage colleagues and friends to show team spirit, while avoiding all kinds of conflicts."
Her favorite memory of her work is: "the day I was promoted to the position I currently hold: Cite-Soleil Local Supervisor. I started as a community hygiene ambassador at the start of the COVID-19 pandemic and after 6 months, I was promoted to supervisor."
Her biggest achievement is: "every day I have lived in this job is a success because there are so many tasks to assimilate and so many challenges to take on. Knowing the requirements of this position and getting here wasn't easy for me. I had to put a lot of effort into it and it is today my greatest achievement."
The biggest obstacle she's had to overcome through her work: "is the space and time devoted to awareness during the COVID-19 period. Given the low level of education of some of our citizens, at a certain point in time, in certain places, explaining about the realities and best practices of COVID-19 was very complicated."
If she could change the world, she would: "want all humans to see with one eye and speak one language, and set themselves the same goal."
This year's IWD theme, "Choose to Challenge", brings light to the women who are challenging the status quo in their communities, as well as the global actions still needed for equality. This International Women's Day, we encourage you to join us and celebrate the fearless women in your lives.
Read about Nakyese Mary from Uganda and Marie Yvrose from Haiti, Jovelyn Bungan from the Philippines, and the Menstrual Health team from Uganda!