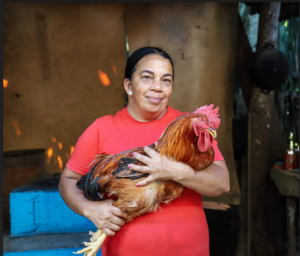 "My family has a water tank so we are mostly okay with water access but we have to pay 160 pesos a week…There's been a drought for 7 months, so water does not come as often anymore. I can't imagine having water every day, it's only with God's help this would be possible. Water is life!" – Margarita, Baitoa, DR
This is a common story in Baitoa, Dominican Republic. Baitoa, home to 14,000 people, is a small municipality located in the province of Santiago in the Dominican Republic. The area is made up of eight main communities, each of which contains a number of smaller neighborhoods. The Dominican Republic has 10.7 million people, where approximately 1.6 million lack safe water and 1.7 million lack proper sanitation.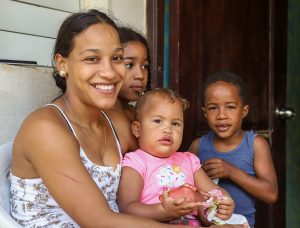 In Baitoa, the provincial water company only has the capacity to send water to a small fraction of homes and typically only once every few weeks. Families depend on rainwater collection and storage and often drink non-potable water, resulting in the spread of illness. Those who do want purified water buy 5-gallon bottles, which is an expensive investment. In 2019, part of the road leading to Baitoa was paved, improving connectivity from the city to this more rural community. Overall, however, water access and water purification remain a problem.

Last year, Surge continued working with our Local Implementing Partner, Project Hearts, to distribute and install rainwater collection tanks and ceramic water filters at homes. These programs impacted 357 people in 2019.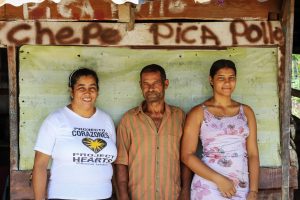 Isabella (pictured below) and other community members have shared how these solutions have a positive impact on their daily lives. Elisa Arias, with 7 people in her household, from San Jose Adentro, shared that when rain or tap water wasn't available she had to walk approximately 2 kilometers to pay for water (approximately 50 pesos (~$1.00) for every 55 gallons). Elisa states, "I no longer have to move around every day to get water," further, that her money is saved and can be used for food.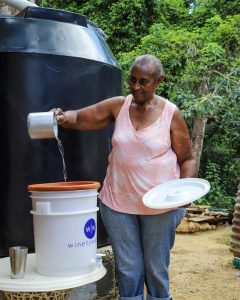 In addition to fulfilling critical basic needs, the installation and delivery of water tanks and filters had other benefits: 
6 men received part-time work installing the water tanks and constructing stabilizing platforms for each 500 gallon tank

1 young woman studying to be a nurse was employed as the coordinator for the water, sanitation and hygiene (WASH) education program, which teaches vital skills such as understanding the water cycle, how germs spread and proper handwashing

8 women received income for conducting follow-up evaluations on water tanks and filters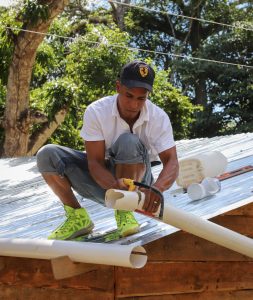 Lastly, during Surge's 2019 Impact Trip, 8 volunteers came together to lead WASH programs and pilot Menstrual Health (MH) education. This MH program provides: critical knowledge on the biological processes, materials for management throughout the cycle, tools to break the barriers (such as negative taboos) associated with menstruation.
Surge is grateful for all of its donors that have supported Dominican Republic efforts over the years!
Photocredit: Jeremy Thomas