The area surrounding Davao City, Philippines contains many villages high in the mountains that are hard to reach. Those that are lucky to have piped water often have to use water that is brown and smells bad. Those that don't have access to piped water often have to walk up and down the mountains to fetch water.
Collecting and using this contaminated water leads to outbreaks of waterborne diseases and other diseases, including amebiasis and E. coli. Children are the most affected, and there are reports of children dying due to severe dehydration caused by waterborne illnesses. Thanks to the generosity of our donors and our partnership with BSF Philippines, however, we have been able to bring clean, safe water to the people of these villages by providing them with a biosand filter. There is now access to safe, clean water and a decrease in the amount of waterborne diseases.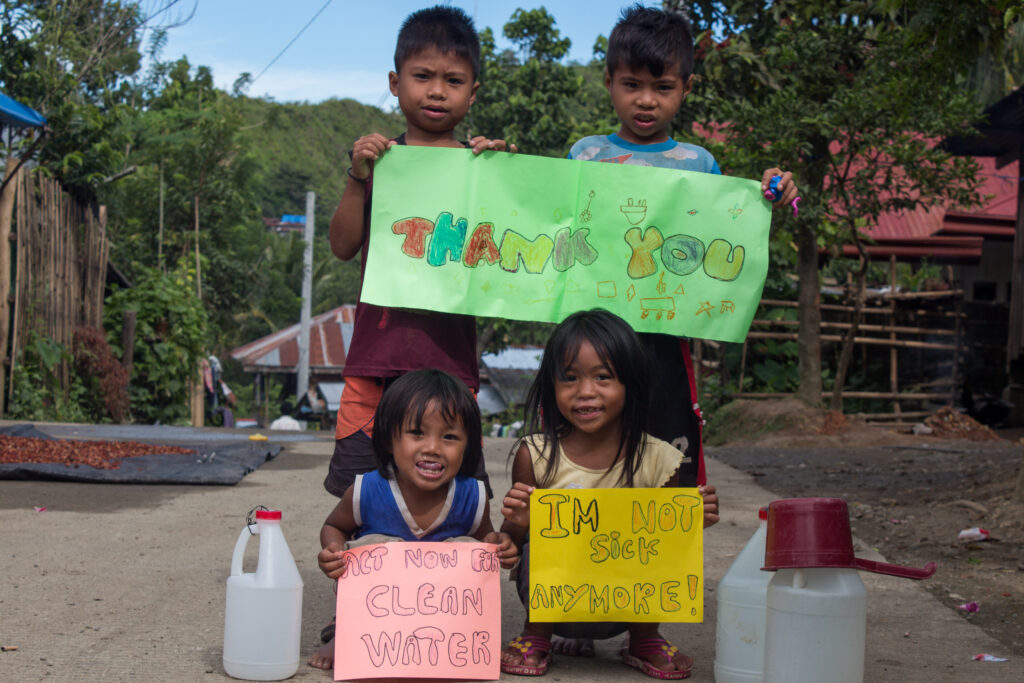 One of the children who has seen a change in her life is Christerly Insipido, a grade 12 student at Sinuda National High School. Her dad is a farm laborer, and they received their biosand filter earlier this year.
At 17 years old, one of the things Christerly is concerned about is her skin. Before her family received the biosand filter, she "experienced skin rashes because I used to go to the river near our house to take a bath. I didn't have any choice in terms of water" because that's all her family had. She did not know that the water was dirty because it looked clean.
Having skin rashes affected Christerly's self-confidence. She often felt alone and missed a lot of school because her classmates would bully her.
Now that Christerly and her family have a biosand filter, she no longer has rashes and has regained her self confidence. Her mother constantly reminds her that "Ang tubig na gikan sa filter ang gamita para dili naka magkarushes" — or, "the biosand filter sponsored by Surge is a blessing."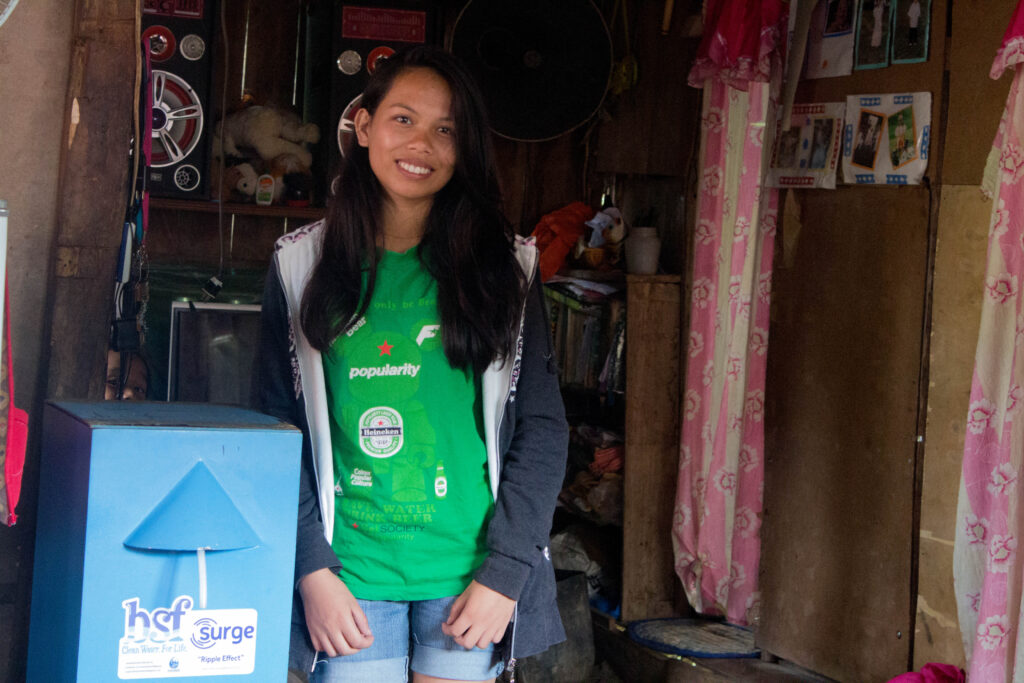 Christerly and her family would like to thank Surge for everything. Her parents are happy again because she is no longer suffering, and her family "can be more useful to the community."
With your help, we can make sure that even more communities like Christerly's have access to clean, safe water. Share your love this holiday season by donating now.
Written by Ashley Quinlan, Surge Fellow