According to a Ugandan Ministry, almost 25% of secondary school-age girls will drop out after they experience their first period. For many girls, their first period is associated with shame. This can lead to additional negative outcomes such as child marriage, violence, and poverty. According to Uganda's Education Minister, if nothing is done to address the period poverty currently experienced in Uganda, the country will struggle to achieve the UN Sustainable Development Goals.
With support from Circle of Sisterhood, International Monetary Foundation (IMF) Giving Together, and Stone Family Foundation, over the past 2 years we have directly addressed the missed opportunities that girls in Kaberamaido and Kalaki, Uganda, face in terms of education, health, income and more. Between April 2021 and March 2023, through our copyrighted menstrual health program, we have educated 9,611 girls on hygiene, body and cycle management, self-efficacy, overcoming taboos, and more!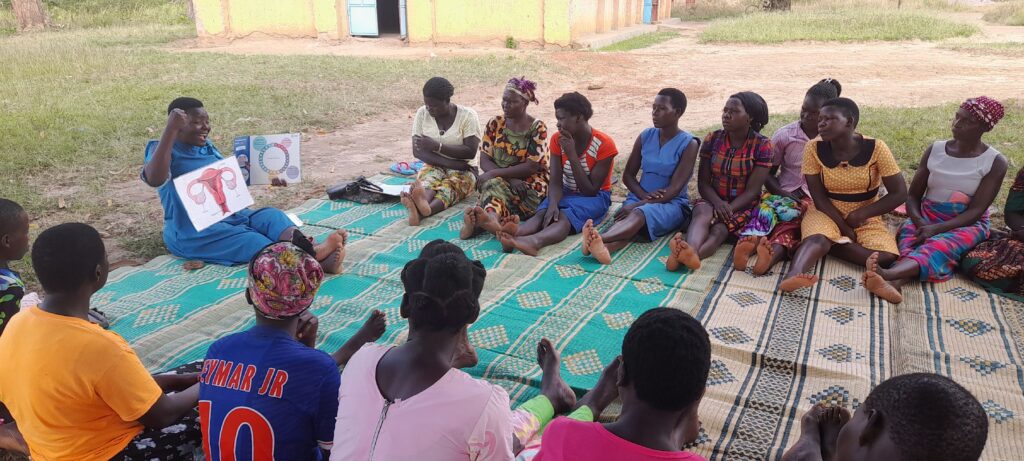 These partnerships have been critical to the success of our menstrual health program in Uganda. Together, in an effort to achieve a common goal, we have
Trained 4,029 girls on menstrual health and reusable pad-making. We trained an additional 4,139 girls solely on menstrual health and 1,443 girls were solely on reusable pad-making

Improved the livelihoods of 13 program trainers 

Trained 5,472 girls on how to make reusable pads. This allows girls to save, on the low end, 24 USD each year due to reusable pad use.

Indirectly sensitized boys and men with our menstrual health training as many of our classes take place in community settings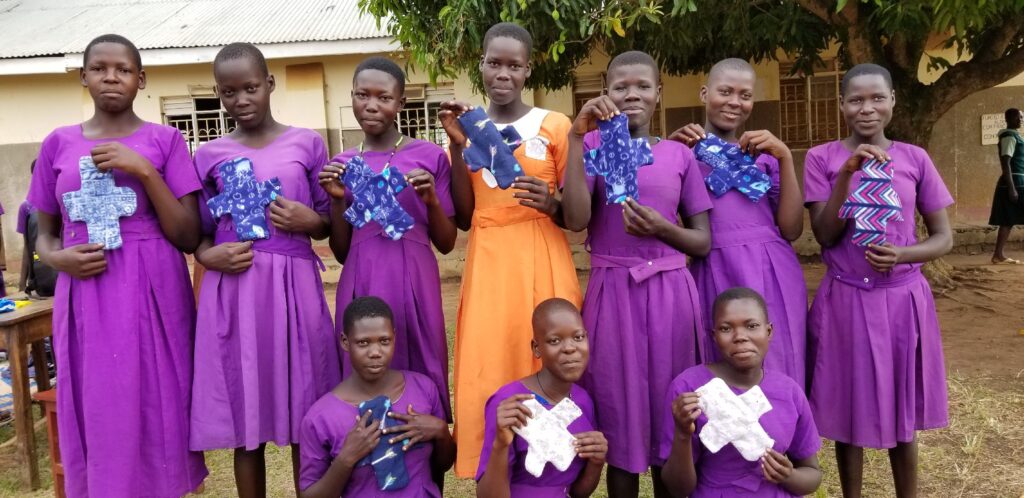 In order to ensure the success of our program, all girls were given pre- and post-tests related to body knowledge, period products, body agency, and reducing stigma. Between April 2021 and March 2023, we saw a 35% increase in knowledge!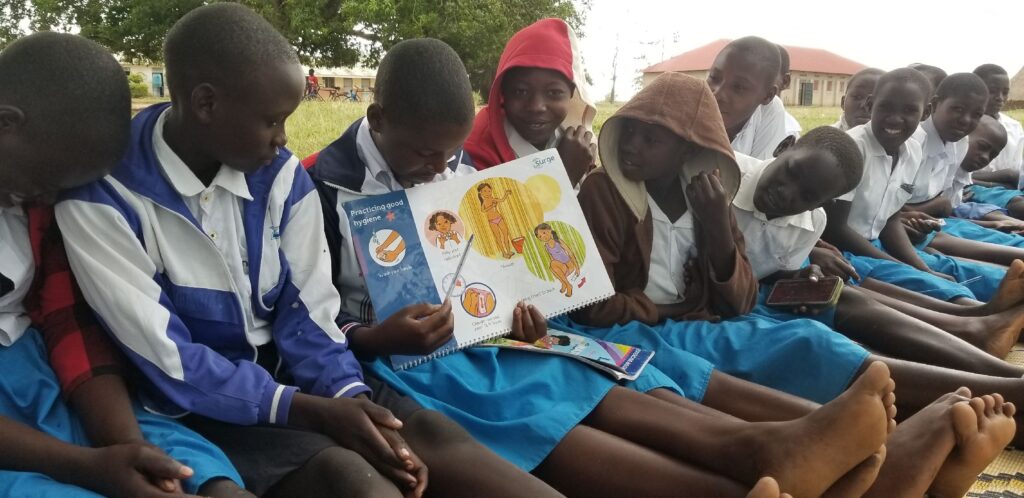 We also interviewed participants after each training to better understand how the training impacted them. Of 379 girls interviewed
99% learned something new and will be better able to manage their menstrual cycles

98% felt their sense of self-confidence increase

98% felt more comfortable talking about their periods to others

93% felt their opinions on taboos had changed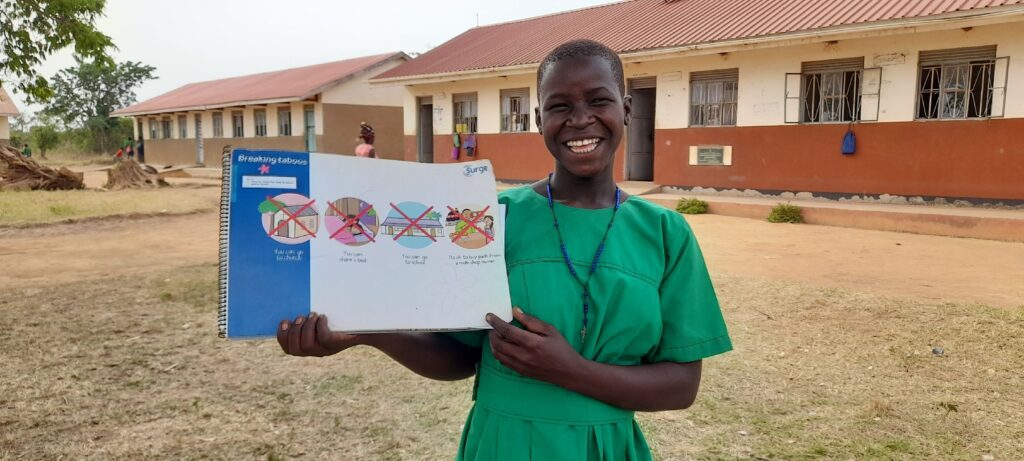 While these numbers are impressive, the strength and beauty of the program lies in the words from the girls themselves:
"Today I have learned that periods are normal and that they show I am healthy."

"I will now make reusable pads at home and will have materials to use during my periods."

"I will now freely talk about menstruation to others who are not trained."
Throughout Kaberamaido and Kalaki, distant water sources, dilapidated latrines, and a lack of handwashing facilities make menstrual health issues worse. As we work to impact all communities in Kaberamaido and Kalaki holistically, this project was part of our larger commitment to providing safe water, decent toilets, and handwashing facilities to schools and communities throughout the districts.