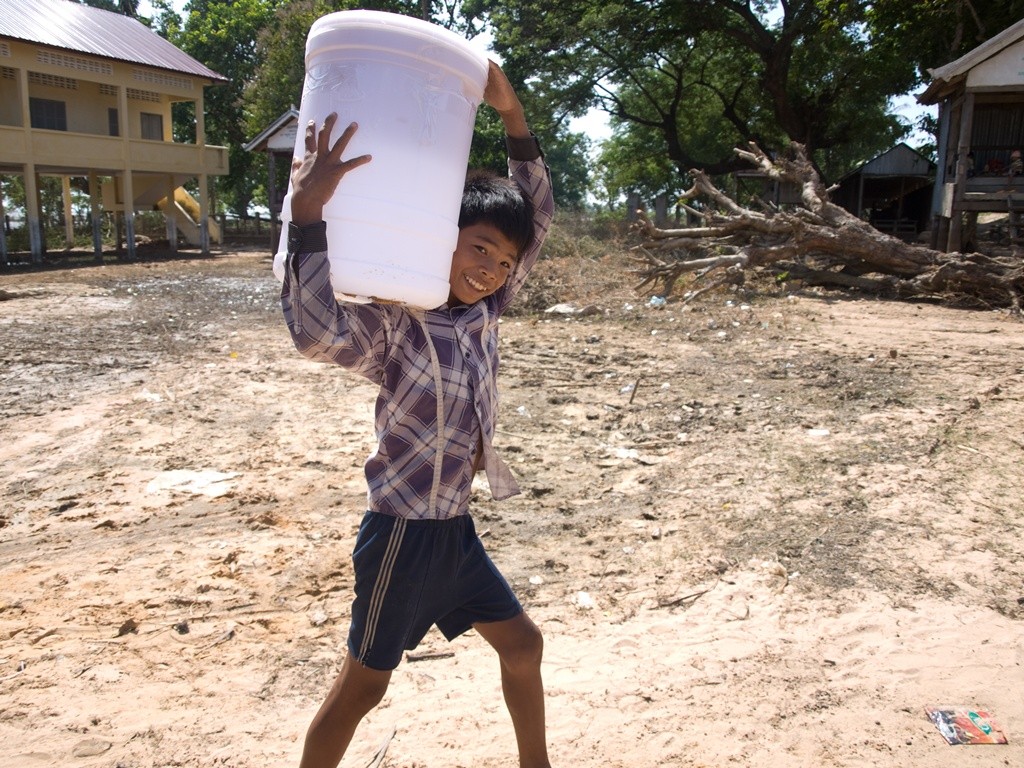 In 2006, only 65 percent of the Cambodian population had access to an improved source of drinking water, and only 28 percent of the population had access to improved sanitation. Surge has been working in Cambodia since December 2011 with Resource Development International-Cambodia (RDI) to help more people gain access to clean water and improved sanitation.
Our partnership with RDI has provided Cambodians with a wide variety of solutions, including 752 ceramic water filters, 19 water harvest tanks, 2,247 reusable water bottles, 27 toilets and 15 well fixes. In addition to the physical solutions we have supported 5 school education programs that teach about the importance of proper sanitation and hygiene practices and have reached several hundred children. To date, this partnership has provided more than 4,700 people with improved access to clean water and sanitation.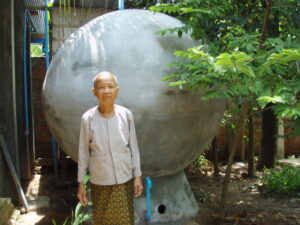 Our first project, in December 2011, was in response to severe flooding. In the community of Burong, more than 800 families were impacted by the flooding and left without access to water. By partnering with RDI, we were able to help 499 of these families.
Our two most recent projects occurred in Kampong Chhnang in May 2015.  With these two projects and help from your donations, we were able to provide 22 toilets and 25 ceramic filters to community members, helping a total of 110 people. Our next project in this community will focus on rain water harvesting so we can guarantee access to water through the dry season.
Our work with RDI meets all of our requirements for a sustainable solution. Together we work with Cambodians to find solutions that will meet the needs of every community and we provide educational programs about the importance of sanitation and hygiene. Our work is possible because of wonderful partners who share our values and commitment to local solutions.
Our work has just started, and we are continuously identifying areas where our help is needed. We ask you to help us make a difference by making a donation or starting an ACT campaign that will provide a community with clean water and sanitation.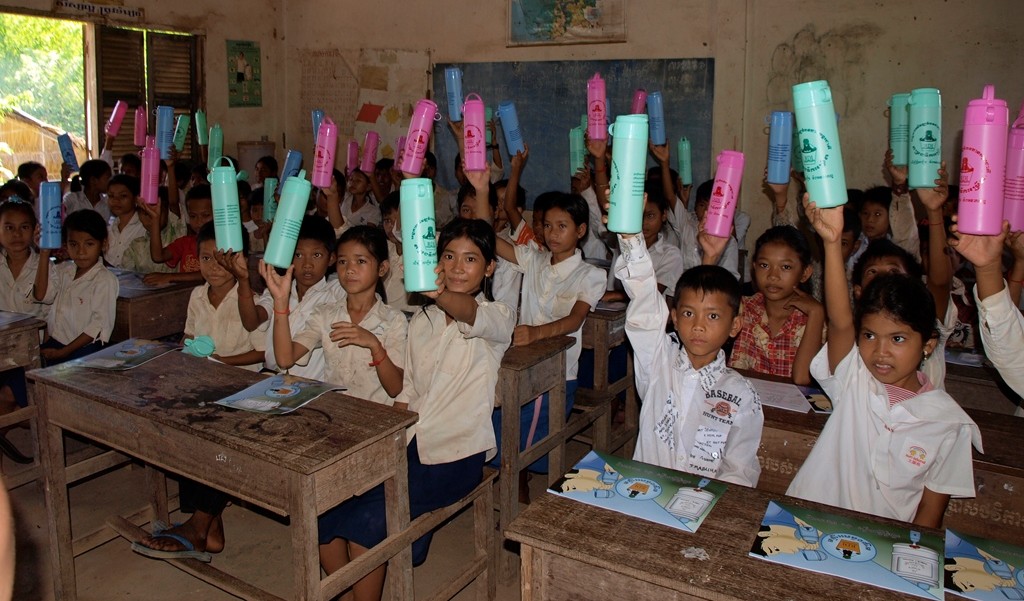 Written by Ashley Quinlan, Field Program Development Intern at Surge for Water.