sponsor a project for a family or school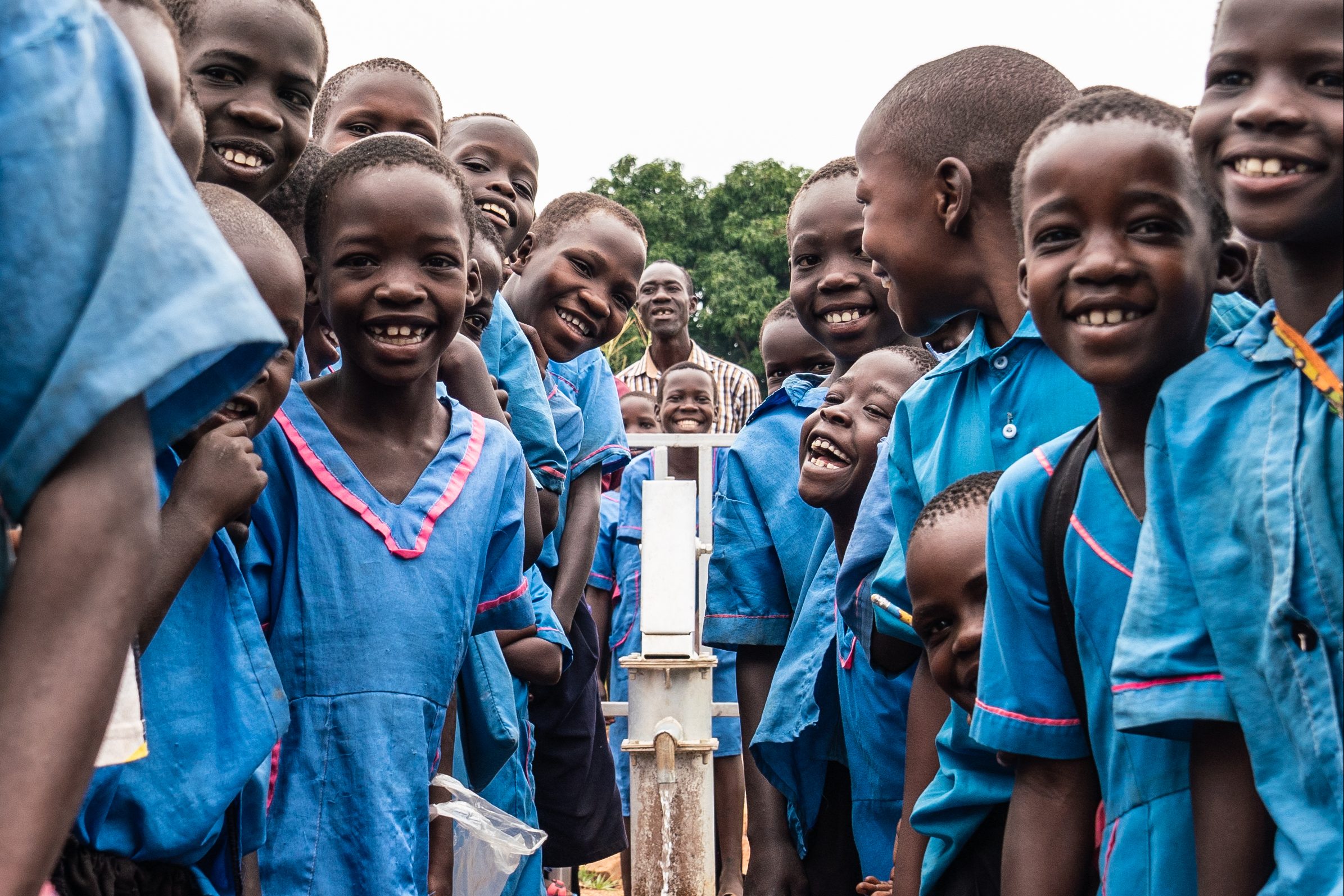 WASH Infrastructure
Strengthening water, sanitation & hygiene (WASH)
infrastructure at a Ugandan school
$10,000
Your name will be featured on the latrine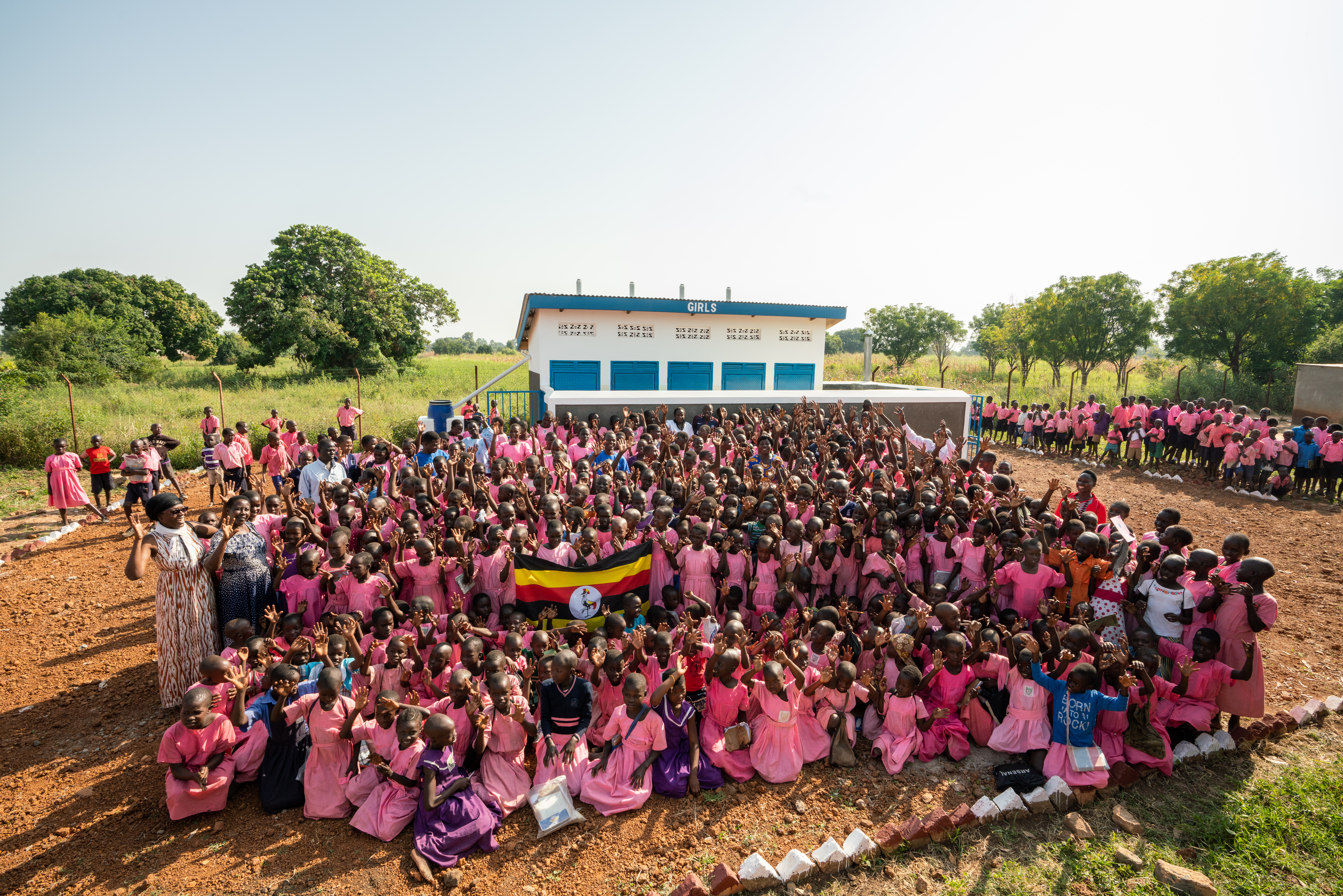 Latrine Construction
for girls or boys at a
Primary School in Uganda
$6,500
Your name will be featured on the latrine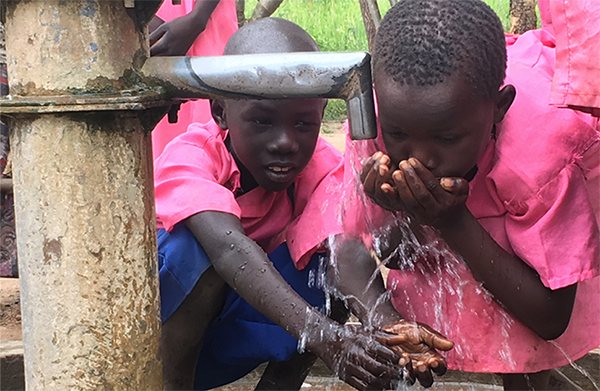 Community Well
for a school in
Uganda
$2500
Your name will be featured on the well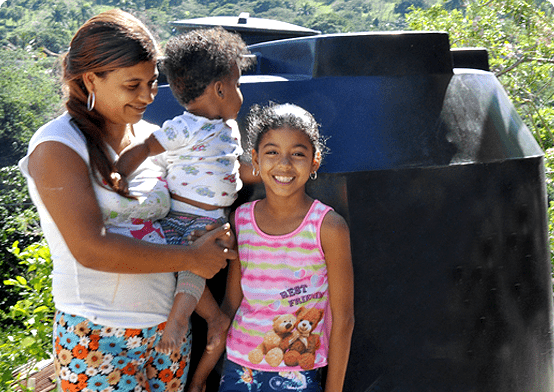 Rainwater Collection Tank
for a family in the
Dominican Republic
$500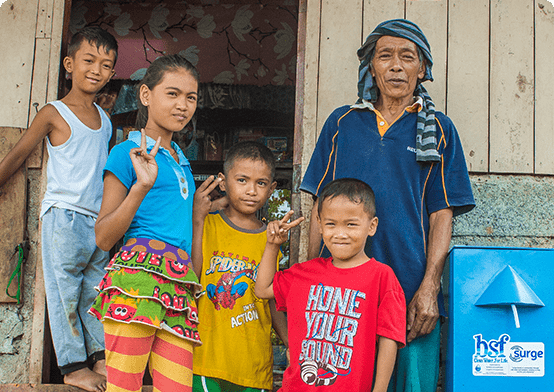 Water Purification Filter
for a family in the
Philippines
$100
learn about donating shares of stock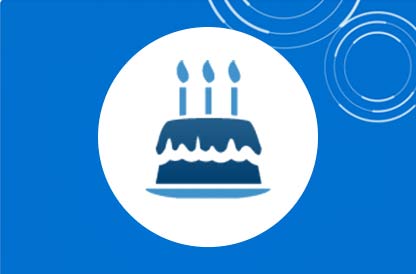 share your birthday
Share your special day and give children around the world a reason to smile!
$200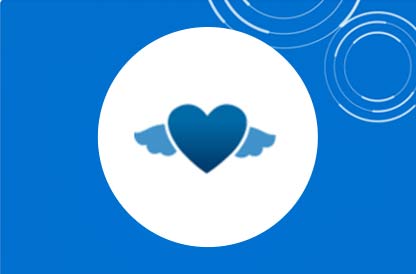 celebrate your love
Weddings. Engagements.
Share your love with the world!
$500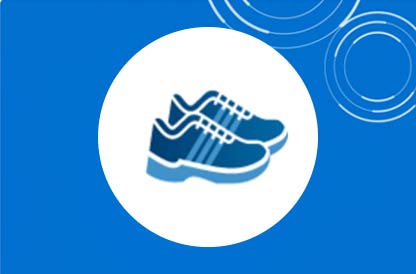 be sporty
Run a marathon.
Hike a mountain.
Ride a bike cross-country.
$1,000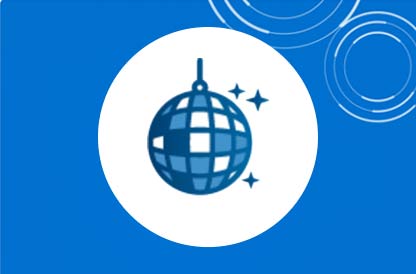 be creative
Dance contest. Mustache.
Design your own campaign
that will save lives!
$2,000
travel with us
Experience our work in the communities we serve.
upcoming impact trips in 2020
Impact Trips are fantastic ways to directly deliver water and sanitation programs while being culturally immersed in local life and experiencing a country's natural beauty.
2020 trip dates are cancelled until further notice due to COVID-19. We'll reach out with updated dates as soon as it's safe for our communities and participants to travel again. We hope to welcome you to our global communities in the near future!
our events
Join an upcoming event to learn about our work and make a difference. 
COVID-19: Voices from the Field (Virtual)
A meaningful conversation with Shilpa Alva (founder of Surge) and Brittany Girle (cofounder of Photoserve). Hear about Surge's COVID-19 response & resilience plan, long-term implications on our communities and the developing world. Meet Surge team working on the frontlines in Uganda & Haiti and witness stories of hardship and hope from the people that we love and serve.
– Date: Wed, May 20, 2020 at 7pm CST

– Online

– Free to Register: surgeforwater.org/voices
All funds will support Surge's COVID-19 Response & Resilience Fund.
Power of Sisterhood: Celebrating Women's Health and Wellness (Virtual)
To celebrate Menstrual Hygiene Day on May 28th, we're hosting an event to deepen connections between women, celebrating women's health and wellness. Meaningful connections and strong relationships can improve health and quality of life.
This event will be a discussion of local and global issues surrounding menstruation, health implications related to our cycles,  the impact our product choices have on our planet and for menstruality consciousness and everyday wellness to live happier, healthier lives. So, join us and feel the Power of Sisterhood.
– Date: Sat, May 30th at 11:00am – 12:30pm (GMT+4 & CDT) 

– Online

– Free to register: surgeforwater.org/sisterhood
We can't wait to celebrate with you!
Surge's 12th Annual Chicago Gala
This event will feature an exclusive VIP dinner and cocktail reception. Around 500 guests will enjoy live performances, a DJ, silent auction, casino tables, chef's tables, whiskey tastings, an open bar, and much more. Together, we'll raise awareness and funds in support of ending the Global Water Crisis — nearly 2.1 billion people lac access to safe, clean water.
– Date: September 26, 2020

– Moonlight Studios, Chicago

– VIP Dinner: 6:30 – 8pm 

– Cocktail Reception: 8:00 – 11pm
*Surge is paying attention to COVID-19 developments and will adjust plans accordingly
100% of public donations fund safe water, sanitation, and associated education projects.
All administrative costs are covered by our partners, private donors, volunteers and sponsors like these:
want to help? get involved today
Every drop counts
We appreciate donations in any amount. Please consider sharing today.

1658 Milwaukee Ave # 100-14070
Chicago, IL 60647
United States
friends@surgeforwater.org