This past month, 12 Surge volunteers, including our Executive Director and Director of Education Programs Middle East, travelled to Davao, Philippines, for one week to help deliver live-sustaining water and sanitation solutions to the people living there.
While the week was full of education about Surge's work there, the participants also had a lot of fun seeing the natural highlights of the region.
During this week, participants met Surge's local partner Clean Water Philippines, a community organization and also a manufacturer of biosand filters and ecosan toilets. With the help of Clean Water Philippines, participants learned how a biosand filter and ecosan toilet work and they delivered Water, Sanitation, and Hygiene (WASH) trainings for children in the community.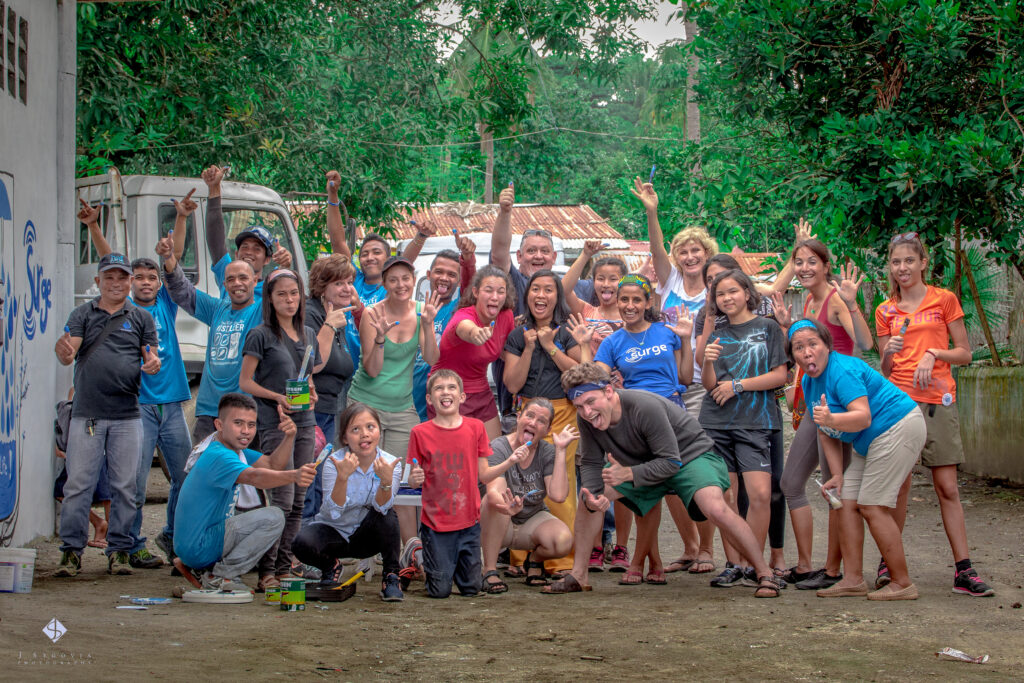 Delivering solutions
One of the highlights of the trip was staying with families in community homes in Tawas, Bukidnon. Tawas is a small, remote mountain community that we work in. Participants spent two nights with local families there. They delivered and installed filters, gave WASH trainings at local schools, harvested rice and beans with locals, visited community water sources and ecosan toilets, and learned local dances and songs. It was a deep and meaningful bonding experience for all involved.
In addition to this trip being an impactful experience for participants, it also funded the delivery of one ecosan toilet and 100 biosand filters, 30 of which participants got to physically deliver in Tawas. Thirty of these filters were funded by MMAC, an award-winning boutique design agency that provides interior design services to developers, architects, and hotel operators. In January, MMAC employees along with Wilson Associates united to participate in the Dubai Marathon to raise awareness and funds for our work.
This was also the first time Clean Water Philippines had hosted a large group and let them immerse within a sponsored community. Camille Tahura, Executive Director, said that though she had a lot of "what ifs" about the trip, she was pleased to see how the Surgers "were really excited and really giving their best in helping us help the children and their families in the mountains. All of us blended well in working together!"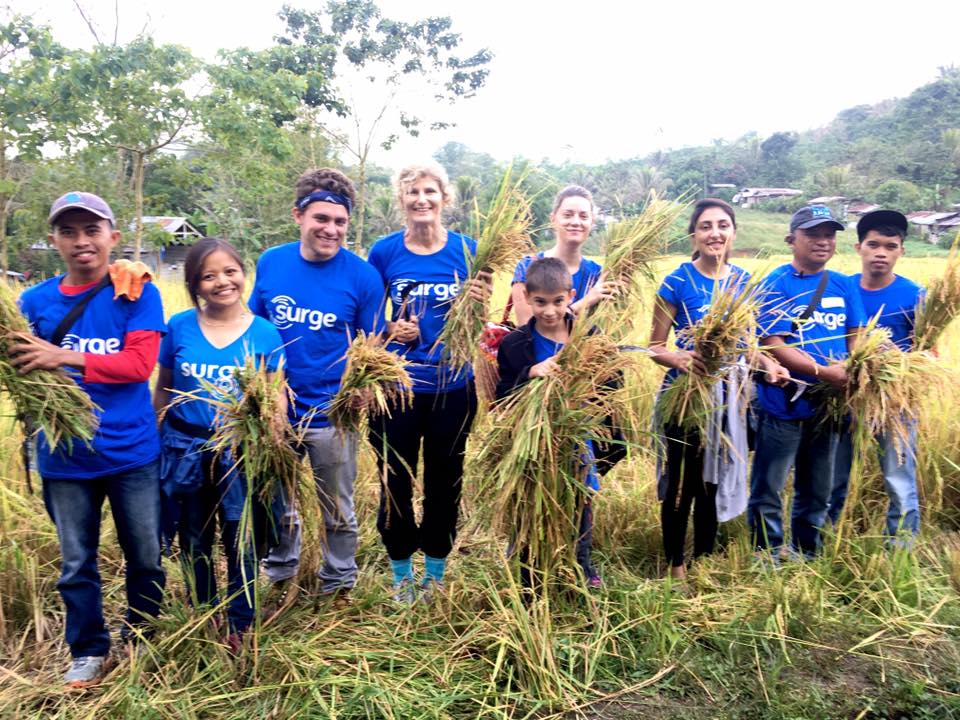 'It is all truly inspiring'
For our participants, this was more than just a trip to the Philippines, but was also an educational experience that changed their lives. Rawaa Abdulkarim, an interior designer at DWP from Saudi Arabia, wanted to say, "Thank You for this trip, I can't tell you how much I needed it. Those days were some of the happiest of my life. I'm looking through the photos and I really feel like I was born again."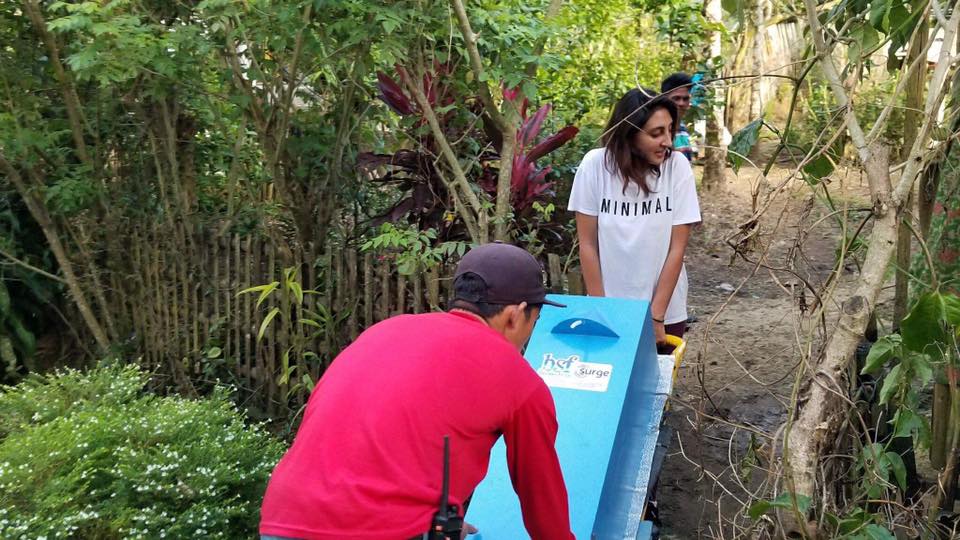 Audrey Kosnar, Assistant Director of Sales at Five Palm Jumeirah from France, said that "there are not enough words to describe this week. It has been the most adventurous and emotional week in my life. Seeing what is happening in the world through my own eyes, realizing the drastic conditions some parts of the world are living in, and seeing people dedicating their lives and careers to help people in the need — it is all truly inspiring."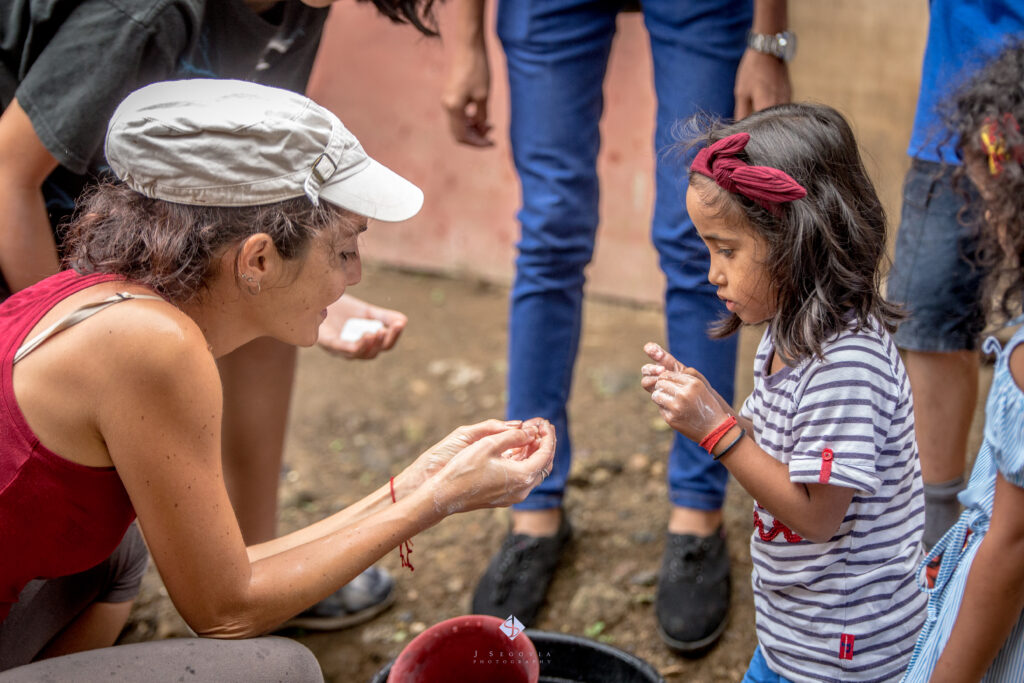 In Tawas, Kevin Armstrong, Surge Associate Board, USA, "came across a young man my age, living on his own without a significant other, much like myself. However, unlike me, his parents had died at an early age, and he was just getting access to clean water in his home for the first time." As Armstrong talked to this young man, he "seemed to have an air of happiness for every aspect of his life, despite his level of poverty." Although Armstrong helped to deliver a filter to his house, Armstrong realized that this man "gave me something that changed my life as well – how to live a joyful life by forming a tightly knit community with neighbors sans technology."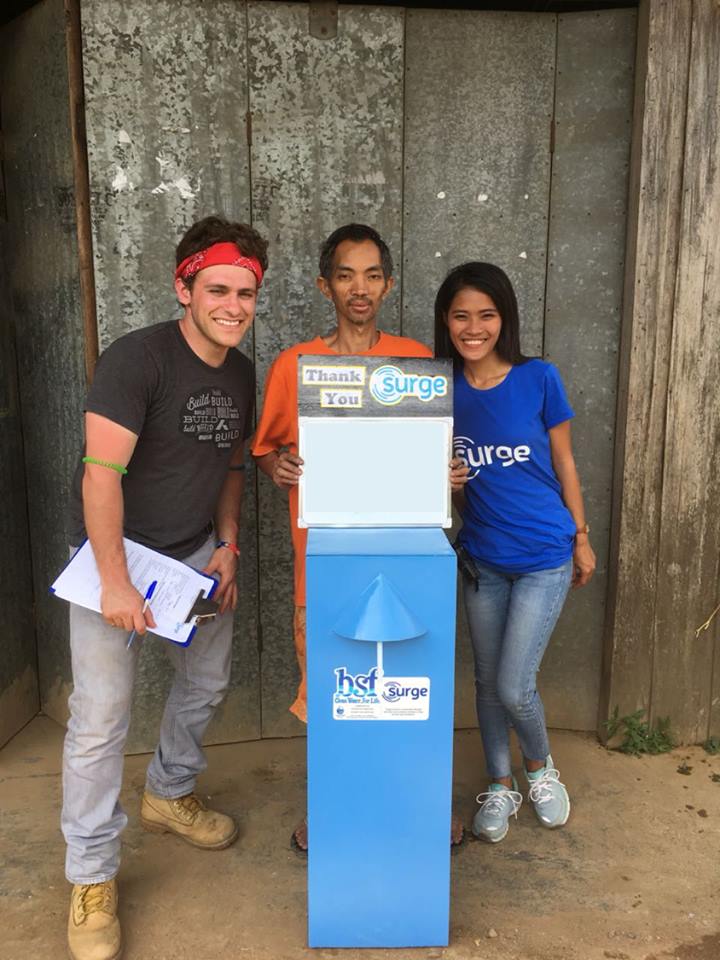 And one of our younger participants, 14-year-old Maelee, said that she "learned more in this one week than a month at school! Can't wait to go on your next trip to spread more and more love and education on water, hygiene, and sanitation. Best trip ever!"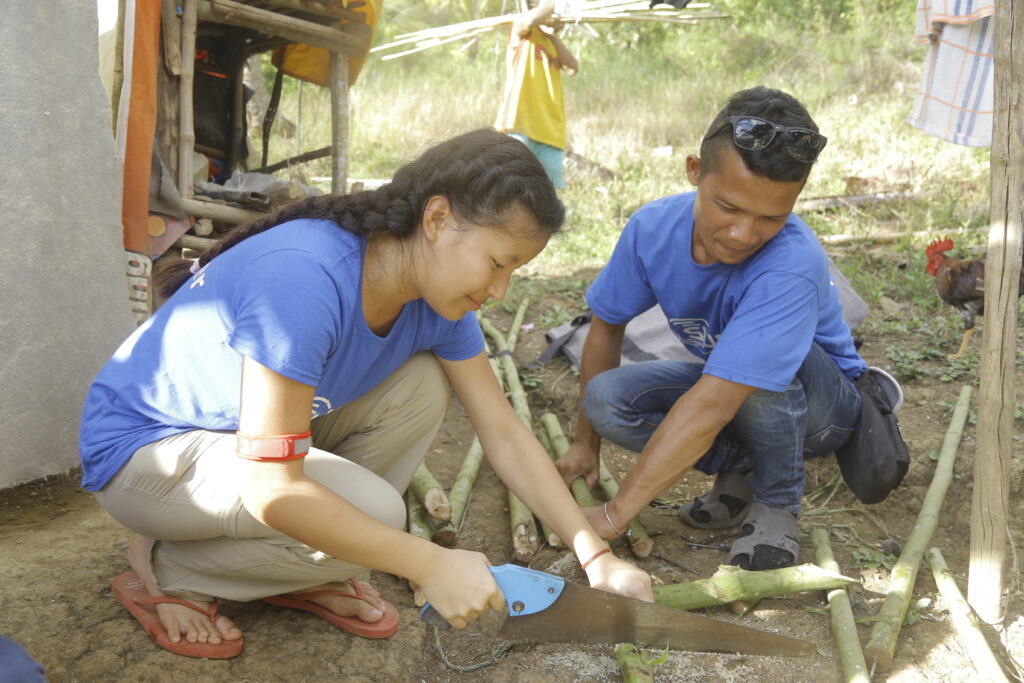 Camille and the rest of the staff at Clean Water Philippines "definitely want more Surgers to come and experience hands on helping with their sponsored communities. Salamat Kaayo Surge! (Thank you so much Surge!)"
Audrey Kosnar, and all of our participants, would invite everyone to join us, as "there is so much to do out there! I encourage everyone to go out, see, and act. There are so many causes which you can be part of and so many people in need."
If you're interested in joining Surge on our next Field Impact trip, please email friends@surgeforwater.org for information about dates and costs.
Written by Ashley Quinlan, Surge Fellow