"[My self-confidence] has increased because I know that every girl has the power to do anything since I was told that women are also strong people in the community." – Akamo Sandrah, age 16, Oyama Primary School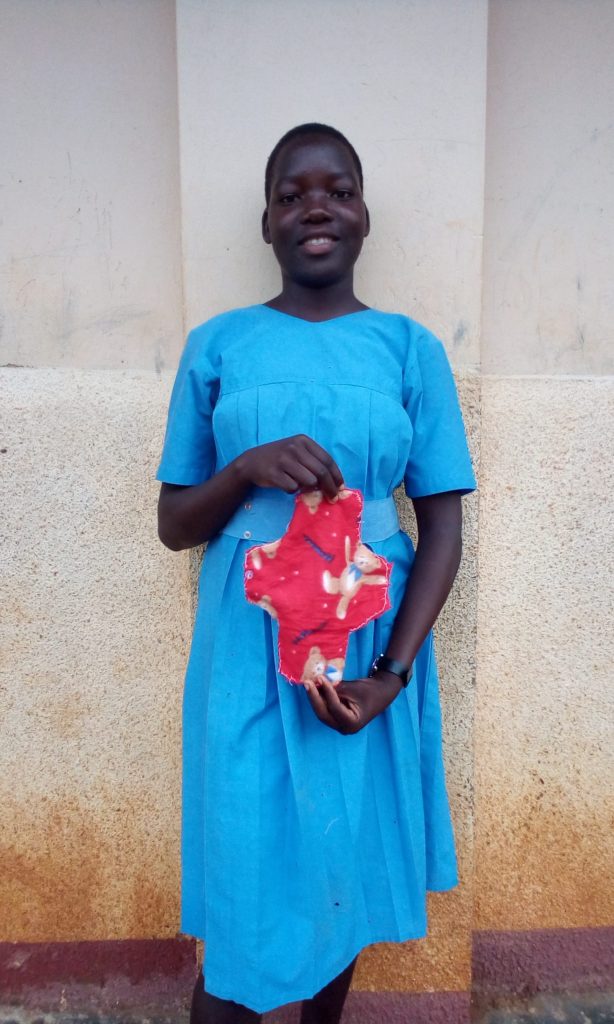 Worldwide, women and girls face challenges in managing their menstrual cycles. Menstrual Hygiene Day, celebrated yearly on May 28, envisions a world where "every woman and girl can manage her menstruation in a hygienic way … in privacy, safety, and with dignity."
Here at Surge, we work hard every day to make sure that the women and girls in our local communities are educated about menstruation and have access to the tools they need that helps them manage their menstruation hygienically, with confidence and without societal stigmas. During this unprecedented time of COVID-19, our work is no different. Periods don't stop for pandemics, and our work doesn't stop either.
Menstrual Health Education in the Field
As part of our work in Uganda, with our local partner POPOW and our granting partner The Stone Family Foundation, we educate community members on Menstrual Health through our Break the Barriers: Menstrual Health Program. 
In January, we hired 5 program officers including 2 nurses to deliver an intensive, interactive Menstrual Health program to adolescent girls. Each training is limited to an intimate circle of 25 girls to ensure a safe space for each participant to truly learn and express herself. While COVID-19 has impacted the world, and schools in Uganda were closed as part of the government's actions to stop the spread, this program was paused. However, our work continues via radio awareness programs and through the girls we have already educated.
To date, 769 girls in 12 schools have gone through the Menstrual Health Training and pad making classes. To determine the success of each training, all students complete assessments pre and post training.  On average, test scores have increased from 7.5 points to 10, showing a 33% increase in knowledge through this program.
"[This training] makes me feel strong, normal, and beautiful." – Kisaparwot Faith, age 13, Kagaa Primary School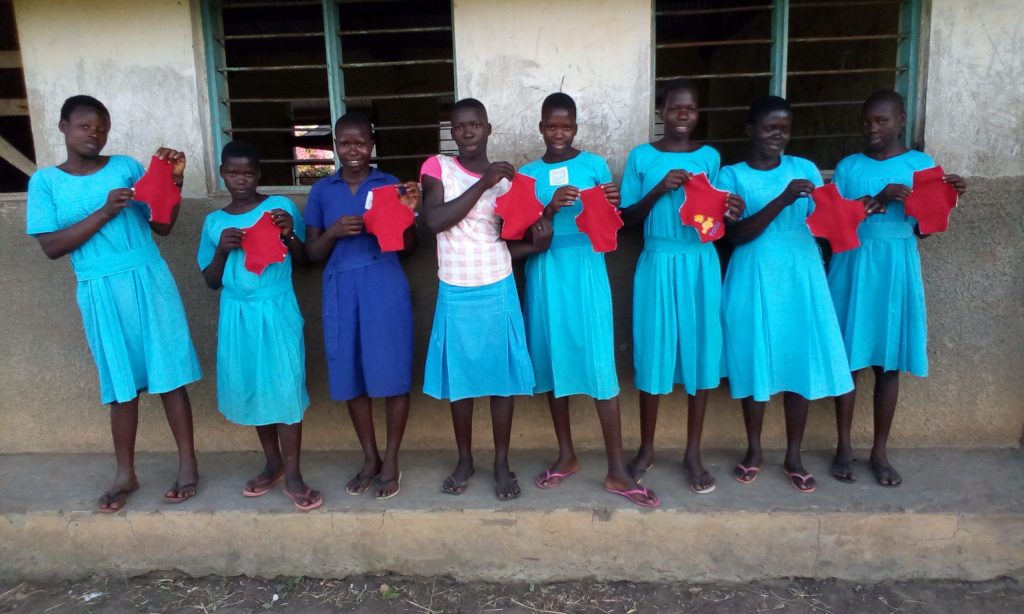 A sample size of 59 girls were also interviewed post training to collect data to help measure success of the program, drive continuous improvement, and scale the program globally. The results showed the following: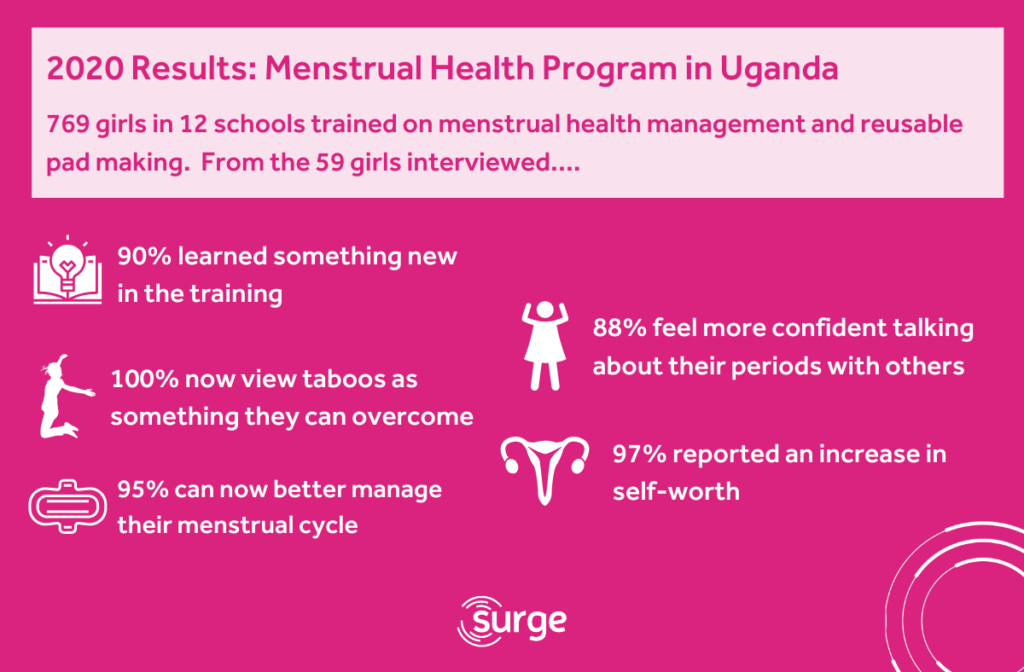 In addition to these results, we have beautiful testimonials from several girls that further emphasize the importance of this program.
Apuro Faith, age 13, used to miss school due to "menstrual cramps and headaches which would not allow me to go to school. Due to the pain, I ended up missing the lessons taught." After the training, however, she has "learned how to manage pain during my periods."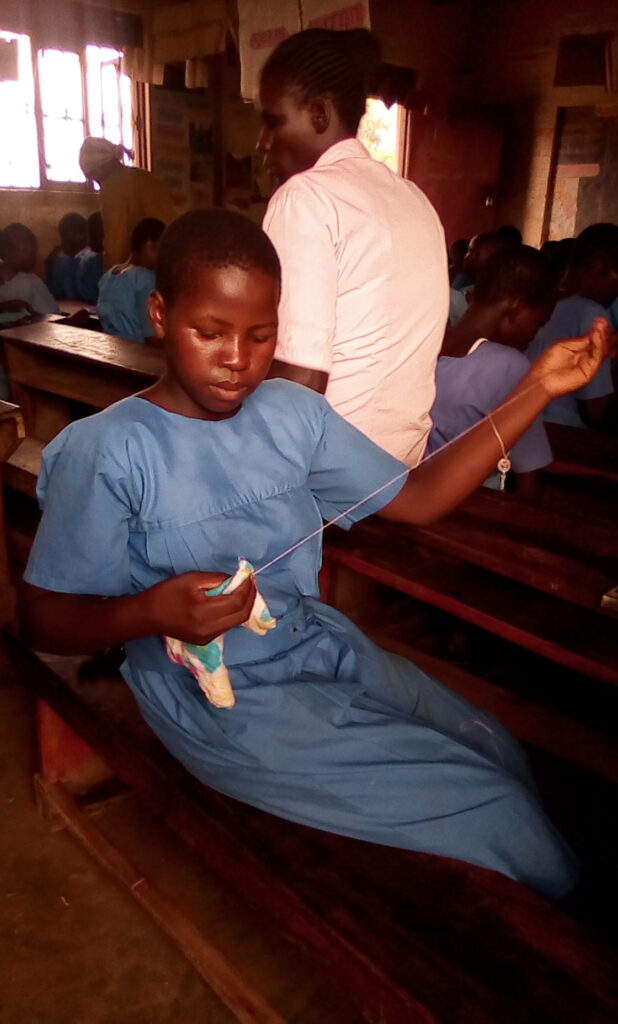 Celebrating Menstrual Hygiene Day Locally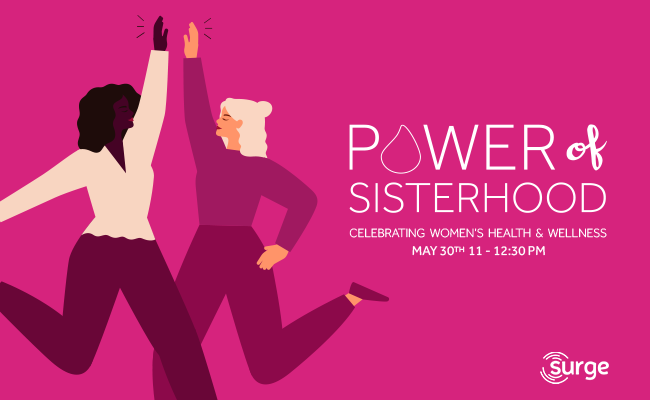 To celebrate Menstrual Hygiene Day this year, we are hosting a 1-day, virtual event on Saturday, May 30, to celebrate women's health and wellness.
Attendees can sign into 2 different times:
11:00 – 12:30pm GMT +4 (United Arab Emirates – Dubai)

11:00 – 12:30pm CDT (Central – Chicago)
During The Power of Sisterhood, we will cover local and global issues surrounding menstruation; health implications related to our cycles; the impact our product choices have on our planet; and menstruality consciousness and wellness practices. We can't wait to celebrate with you, and we hope that through this event we can deepen our connection as women and girls.
This virtual event is part of a larger "Go PINK" campaign in the month of May, to promote awareness of this women-centered issue and proper menstruation management across our social media. 
If you are interested in learning more or sponsoring this event, please contact us here.
Written by Ashley Quinlan, Program Coordinator