March 8th, International Women's Day, is a global day to celebrate all of the achievements of women – social, economic, culture, political, and more. It's a day to celebrate, reflect, and take action for women's opportunities and rights, to be inspired and to inspire others to take action that makes a difference.
Here at Surge, we have met many wonderful women and young girls who have been impacted by access to clean water and safe sanitation. However, none of this would be possible if it weren't for our wonderful, fearless women local leaders and workers who are on the front-lines of our mission. Today, we would like you to meet two of these amazing women who help us impact so many lives!
Florence Ringe, Kaberamaido, Uganda
Surge Partner Organization: Prince of Peace for Orphans and Widows Vision (POPOW Vision)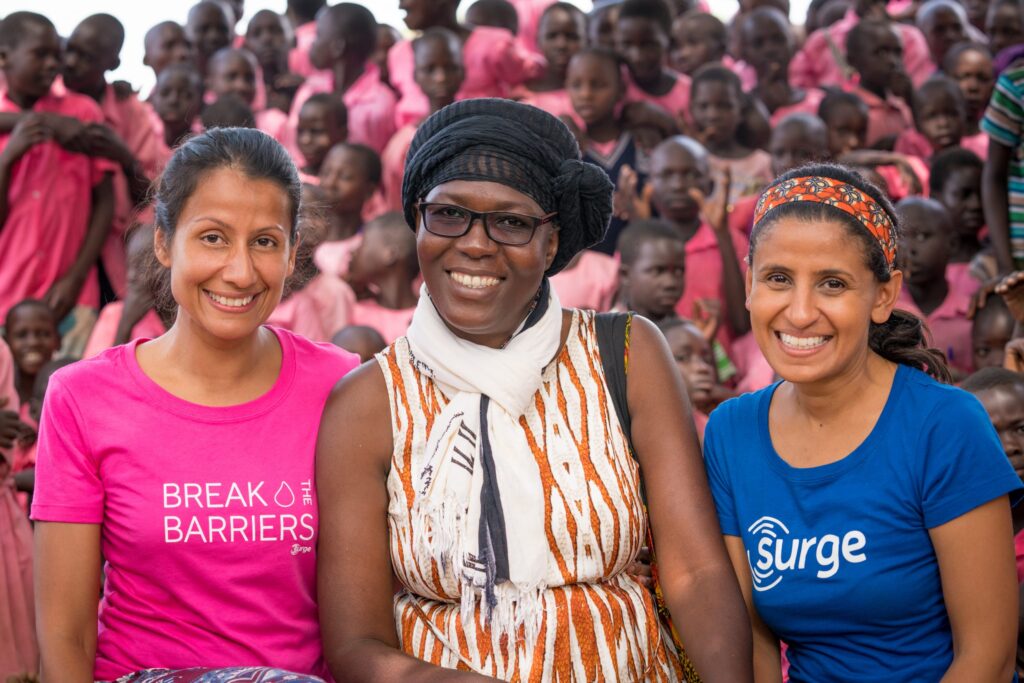 When did you get started working with water and why?
In 2000, I took the lead for a consortium of organisations that were partnering together to support the local communities of Northern Uganda. These communities were affected by the armed conflict caused by the Lord's Resistance Army. Seeing so many children and women dying of preventable, waterborne diseases, poor hygiene, and sanitation in these Internally Displaced People camps made me realize that I could contribute towards ending morbidity and mortality associated with contaminated water.
What is your favorite memory of working with Surge?
In 2017, Akello Shilpa [Executive Director of Surge] visited Kaberamaido with a team of about 17 volunteers from different countries. They directly impacted the lives of thousands of people in Kaberamaido by physically participating in the rehabilitation of 5 water sources; constructing a latrine block and painting two others for school children; training adolescents to produce soap and re-usable sanitary pads; and conducting needs assessments. They left an inexpressible love filling us with great joy and fond memories that will always live with us.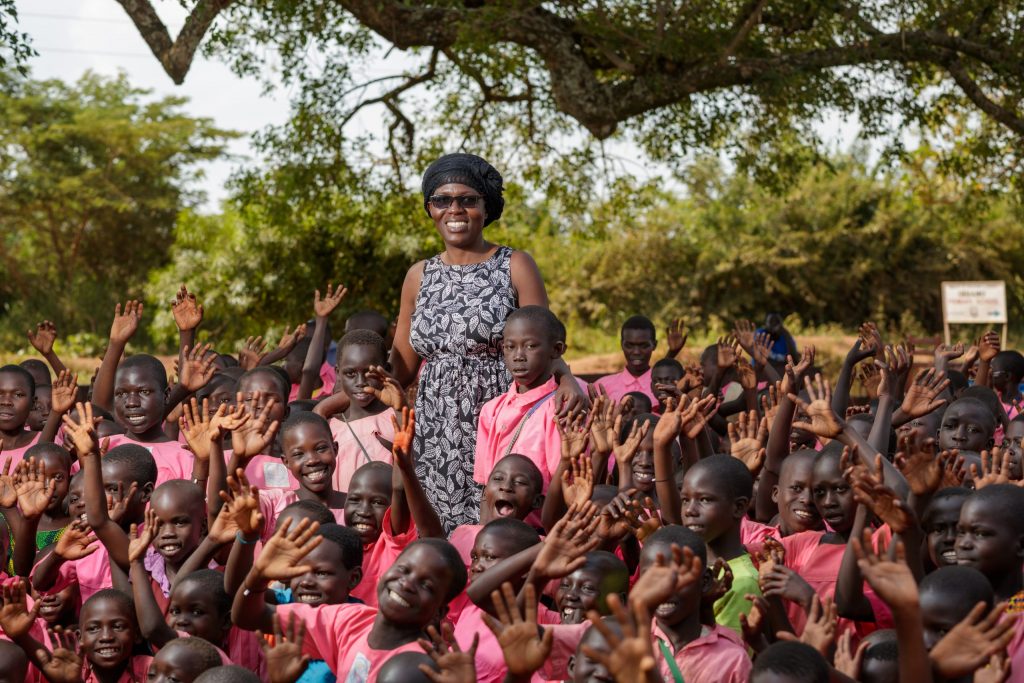 In my struggle and journey to transform the lives of vulnerable women and children, whenever a situation is brought to my attention I never say "no" because I believe THERE IS ALWAYS SOMETHING I CAN DO to improve or change the situation positively. Do you know what it takes??!!!!! "INNER STRENGTH"
Why are women's rights important to you?
In 3 out of 5 households that we assess, a woman is the main contributor of household and family needs and she has assumed social, economic and leadership roles. Therefore respecting a woman's rights promotes more equitable gender norms and hence the mitigation of domestic/gender based violence against them.
Florence and her entire team at POPOW are working hard to ensure that women and girls are respected throughout Kaberamaido and the surrounding areas. With the help of these fearless local leaders, we are able to help all the women we impact celebrate their successes daily.