March 22nd, World Water Day, is when several thousands of organizations and people around the world celebrate water. It's an opportunity to learn more about water-related issues, to be inspired, and to inspire others to take action that makes a difference.
Here at Surge, we are especially excited about this year's theme of water and jobs. The theme focuses on how enough quantity and quality of water can change workers' lives and livelihoods — and even transform societies and economies.
Through our global work, we have met many wonderful local leaders and workers who dedicate so much of their time towards addressing this global water crisis. They are the true heroes in this fight toward water and sanitation for all. So today, we'd like you to join us on a journey around the world — to meet these amazing people — who we are honored to partner with!
Meet Dr. Erol; Cayes Jacmel, Haiti; Surge Partner Organization: Association of St. Luke of Haiti (ASSLHA)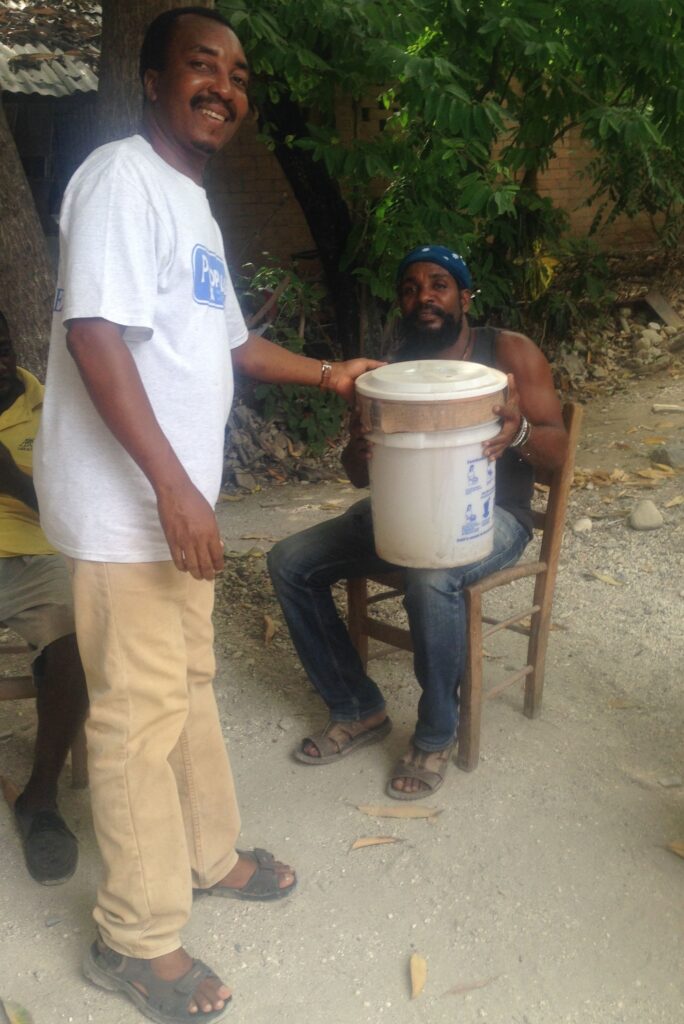 Q: When did you get started working with water and why?
A: I started working with water in 2012 after my country, Haiti, was hit by its first outbreak of Cholera in history, which caused more than 7,000 to die. I understood that one of the reasons for the rapid spread of the disease was the lack of access to drinking water by the vast majority of the population, so I started to work in the field of water.
Q: Why is water important to you?
A: Water is important to me because it is the second necessity in life after the air we breathe. Without good water, there is no life.

Q: What is your favorite memory of working with Surge? Do you have any comments about Surge's support of your work?
A:  In January 2015, Cayes-Jacmel, my community, was affected by a second outbreak of Cholera which left 25 dead. I quickly communicated with Shilpa to inform her about the situation. Without delay, Surge contacted a water filter factory and helped us distribute 200 filters in the most affected areas. Thank you from the bottom of my heart for the support that Surge always gives us and for the way they work with local partners. Thanks to the help of Surge we have succeeded in slowing the progression of cholera in Cayes-Jacmel.
Q: Tell us more about yourself: What are your hobbies? Your interests?
A: My hobbies include surfing the internet and communicating with my friends. I also like to write and watch fun soccer games on TV. My biggest interest is to help the necessary people in my community.
Support Surge's work in Haiti with a donation in honor of World Water Day here. With Surge's 100% Pledge, 100% of your donation goes directly to our field water, sanitation and education projects.
Compiled and written by Executive Director Shilpa Alva and Ashley Quinlan, Field Program Development Intern at Surge for Water.