March 22nd, World Water Day, is when several thousands of organizations and people around the world celebrate water. It's an opportunity to learn more about water-related issues, to be inspired, and to inspire others to take action that makes a difference.
Here at Surge, we are especially excited about this year's theme of water and jobs. The theme focuses on how enough quantity and quality of water can change workers' lives and livelihoods — and even transform societies and economies.
Through our global work, we have met many wonderful local leaders and workers who dedicate so much of their time towards addressing this global water crisis. They are the true heroes in this fight toward water and sanitation for all. So today, we'd like you to join us on a journey around the world — to meet these amazing people — who we are honored to partner with!
Meet Anel Adea; Baitoa, Dominican Republic. Surge Partner Organization: Project Hearts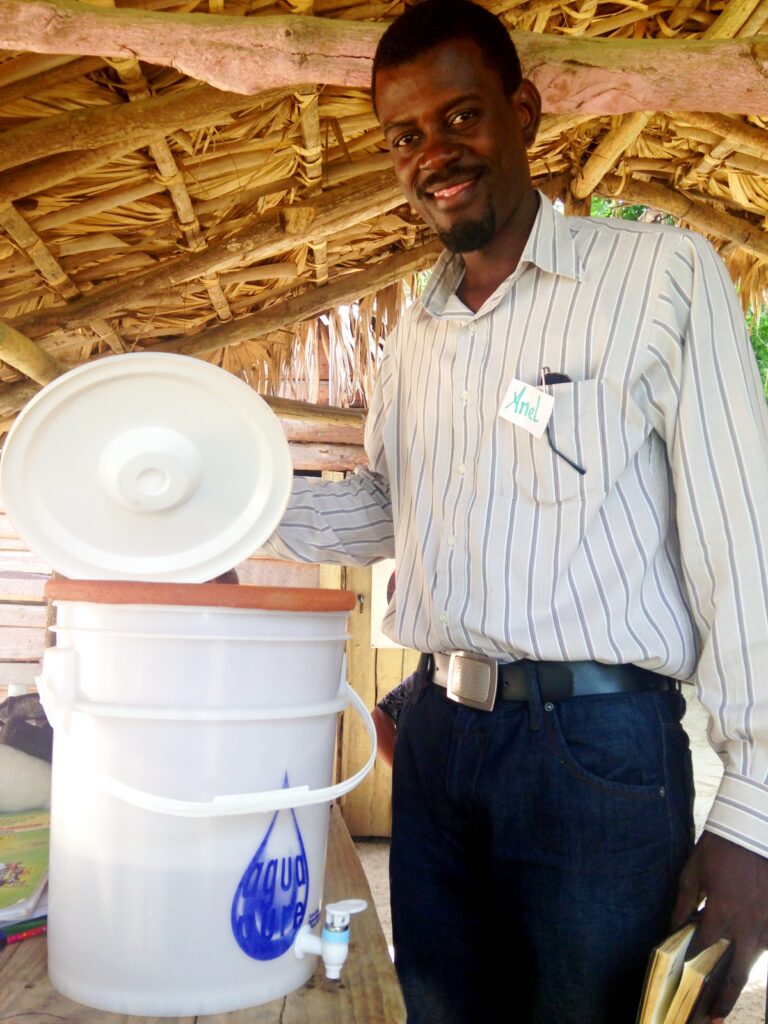 Q: When did you get started working with water and why?
A: Project Hearts started working with water in 2012, after doing a community assessment through focus groups. We decided to pay more attention to water because everywhere in our communities people were complaining about water issues.
Q: Why is water important to you?
A: Water is very important because I believe water is a human right; water is life. Water should be everywhere, because without it there is no life. If you asked me for a synonym of water I would say "life". To make sure there is life in a place, the first thing you check is if there is water. A house can be as nice as possible, but without water the house is nothing.

Q: What is your favorite memory of working with Surge? Do you have any comments about Surge's support of your work?
A: My favorite memory of working with Surge is when, as an organization, we met Surge via [Executive Director] Shilpa, an amazing human being very passionate about water. We later received our first batch of donated water filters from Surge. Before we met Surge we used to help our people on a very small scale, but since partnering with Surge our work has grown and now we are able to help several hundred people at a time. Surge's support is not just money; Surge has helped us, as an organization, get more organized. Our people are very fortunate because of Surge.
Q: Tell us more about yourself: What are your hobbies? Your interests?
A: My interests include soccer. To win a soccer game, the entire team needs to be involved. I am a team player who always wants the team to achieve good results. I like soccer games even more when my team wins! I also enjoy reading, chatting with family and friends, and watching soccer on TV. I have a wonderful family, which includes my pretty wife, our handsome little boy, and myself. My son is 18 months old and for fun I run around the house with him, play with him, and dance with him. After a full day working at the office playing with my helps me to relax!
Support Surge's work in the Dominican Republic with a donation in honor of World Water Day here. With Surge's 100% Pledge, 100% of your donation goes directly to our field water, sanitation and education projects.
Compiled and written by Executive Director Shilpa Alva and Ashley Quinlan, Field Program Development Intern at Surge for Water.