While many improvements have been made to achieve global access to water, sanitation, and hygiene, the reality is that over two billion people still lack access to safe, clean drinking water, and half of the global population lacks access to adequate sanitation (Water, Sanitation, and Hygiene (WASH)). While these issues produce negative impacts for all, they disproportionately affect women. There is, however, work being done – by women – to amplify the voices of affected women and to strengthen their capacity, their families, and their communities, and in doing so is helping to #breakthebias.
Women's Problems are Community Problems
Each day, women and children around the world spend an estimated 200 million combined hours collecting water for their households (Women and water – A woman's crisis), as that responsibility often falls to them. In 2012, it was estimated that 77% of the responsibility of collecting water in sub-Saharan Africa fell on women and children, compared to 23% for men (United Nations). Additionally, women and girls are disproportionately affected by not having access to safe, private sanitation facilities. If women are forced to practice open defecation, they often walk long distances from home or wait until it is dark in order to relieve themselves in private and away from men. People who menstruate are also disproportionately impacted. Globally, students will miss up to 20% of their time in school when they are menstruating (Onano), in part due to the lack of sanitation and infrastructure conditions at schools. When women must spend significant amounts of their time collecting water, or go without a safe bathroom space, they are often unable to work, receive an education, or engage in leisure activities. A water user in Uganda shared that her community's borehole would break down frequently and resulted in "tremendous human health and economic costs but also created gender and societal inequalities." These inequalities can last generations.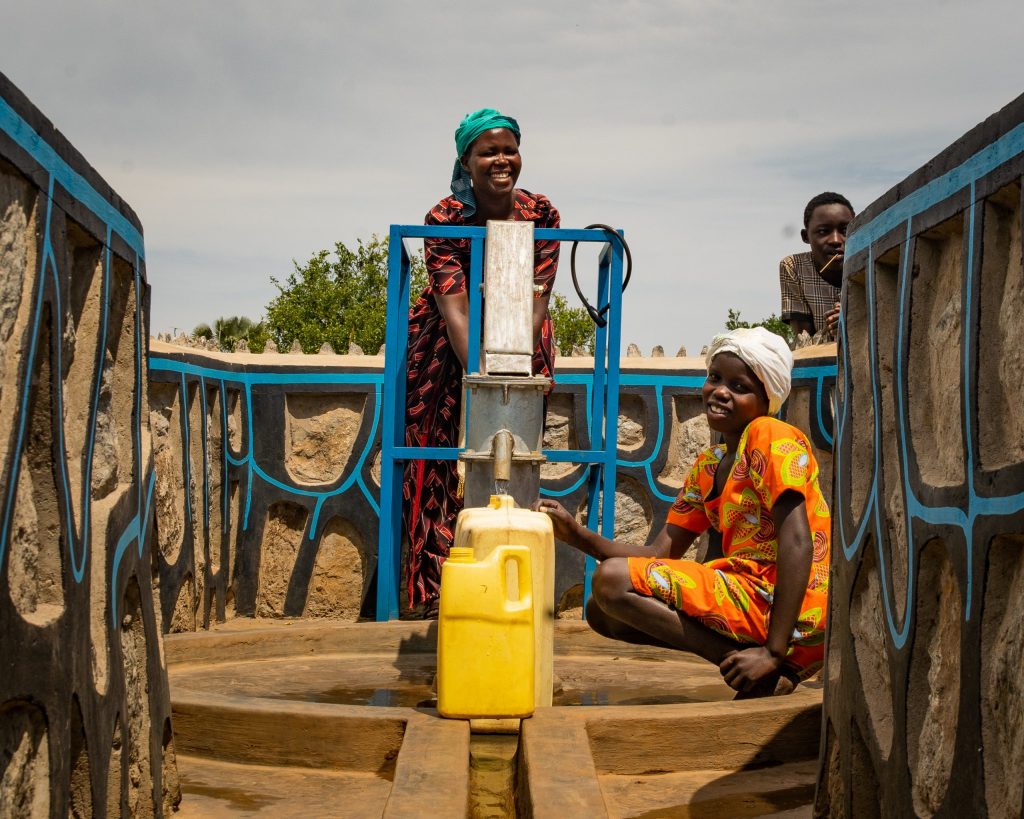 When generations of women have been disadvantaged in a community, it means that neither the women or the community are reaching their full potential. By listening to the women community leaders, and creating space for them if it doesn't already exist, we can ensure that all women – and their communities – are better-off.
Raising, and Listening to, Women's Voices
When women are the ones collecting water for their households, their voices need to be heard. From assessments, to planning meetings, to water user committees, involving women in every step of the process makes sure that any solution is targeted, effective, and long-lasting. In Kaberamaido and Kalaki Districts in Uganda, women's voices are being raised, and listened to, when their communities get access to water – primarily through their local water user committees. Water user committees play a vital role in ensuring that the community can continue to manage their water source. These committees typically consist of eight to ten people who are responsible for ensuring proper sanitation and hygiene practices at the water point. Historically, the roles on a water user committee were filled primarily by men; however, by encouraging a committee to be at least 50% women, we can help women's voices be heard in their communities and make sure they are able to provide input into how the water source is managed. Having women on water user committees puts women in positions of power in the community, allows them to handle and be responsible for money, and means they can help with minor repairs on a water source.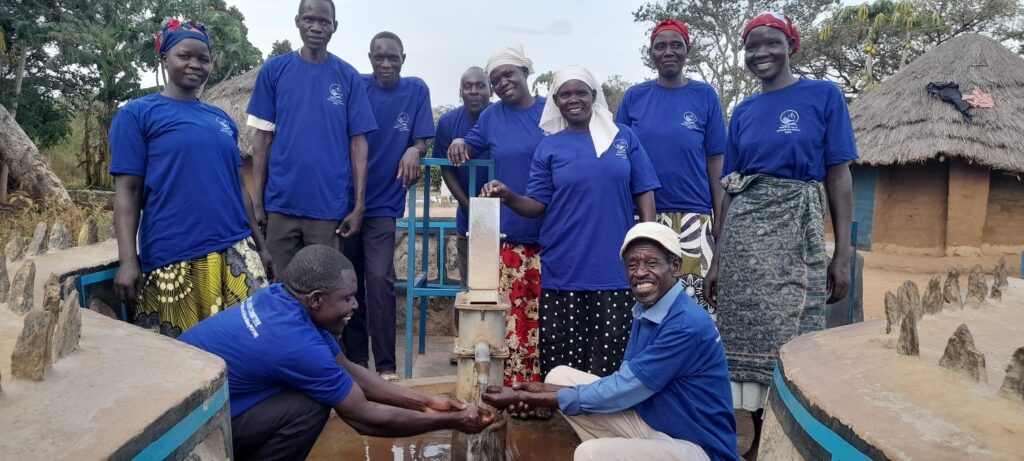 With regards to sanitation, we can raise and listen to women's voices by ensuring a private space to use. After construction of a girls' latrine at a primary school in Uganda, the head teacher shared that "with these modern sanitary facilities…coupled with all of the user-friendly features like a bathroom with an incinerator…and the hand-washing facility…there is no doubt enrolment will increase among girls. This will enable them to further their education by remaining in the school system." Girls who are able to use single-gender latrines at their primary and secondary schools are more likely to stay enrolled in school and receive an education.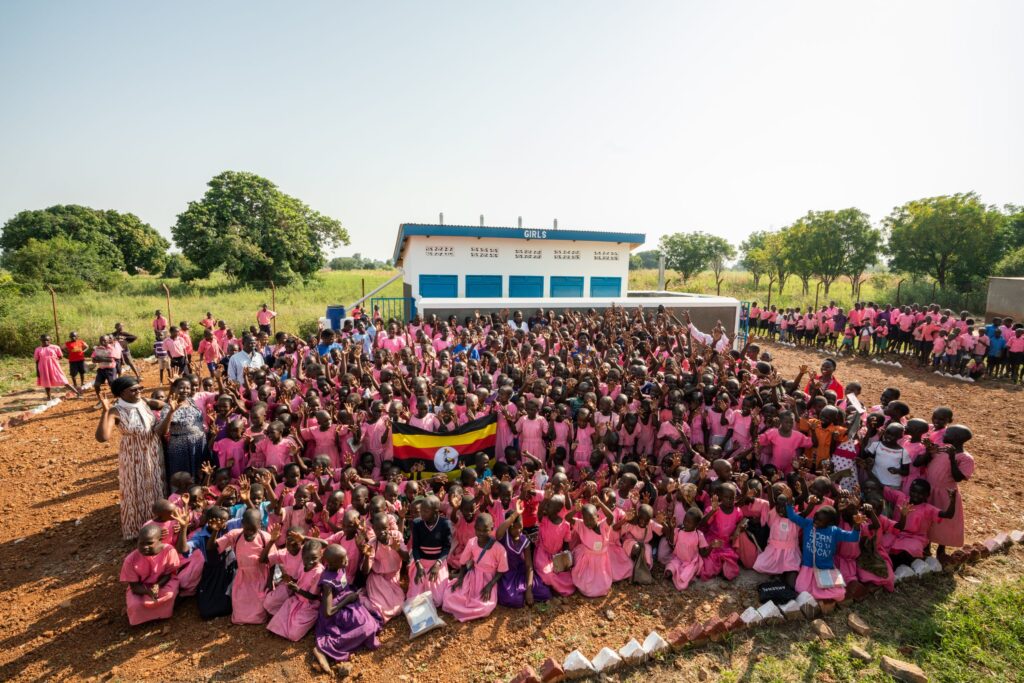 Women Working to #breakthebias
Women's voices can be heard far beyond their roles on water user committees or at school. They can also be heard in the women-led organizations and in the positions they hold in helping to repair water sources and build latrines. By working with women community leaders, we can help them in their efforts to #breakthebias and create a society that is free from stereotypes, that is inclusive, and that allows women in positions of power to empower other women. A female Project Manager in Uganda shared that she has "been able to positively impact the lives of many, mostly women and children." With women leading the way, we will see changes that impact communities at large.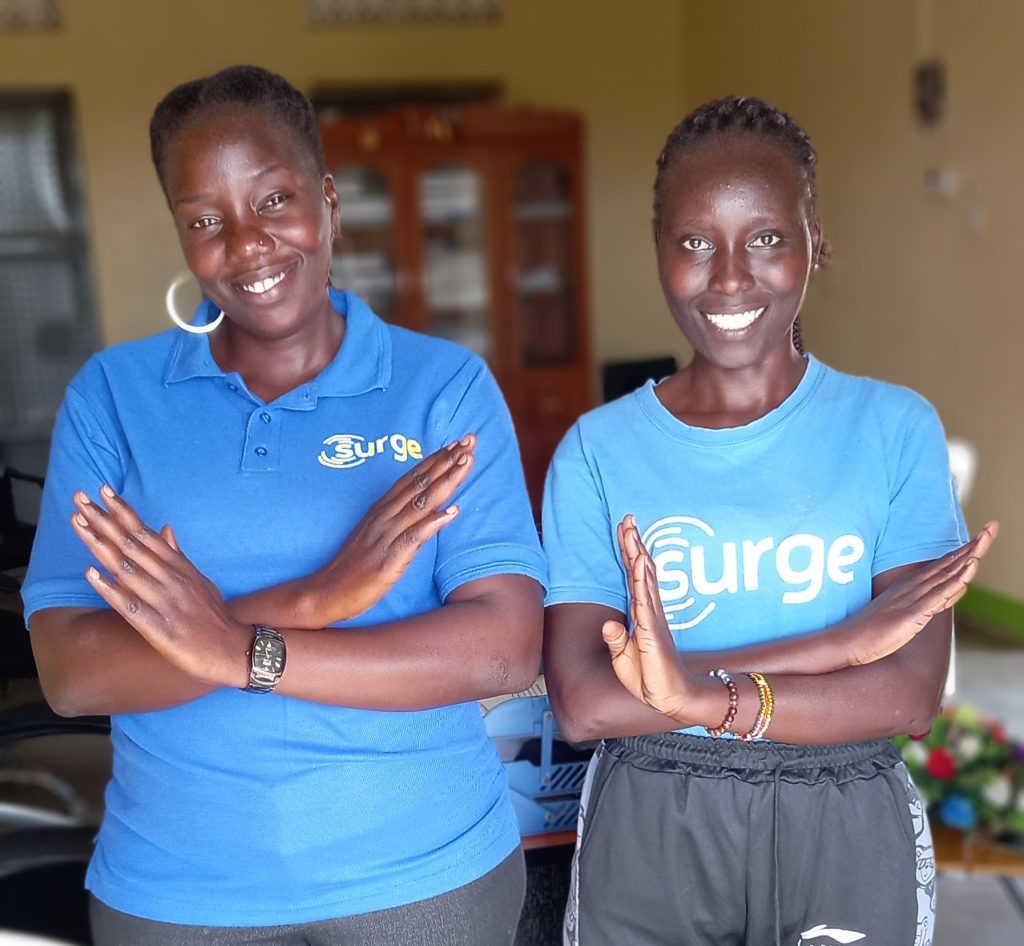 When solutions benefit women and their community, women can fulfill their goals. After a successful rehabilitation of her community's water source, a water user shared that "women…bear the heaviest load of domestic work… [But] we shall now be able to get into, remain, and progress in our economic ventures." Women's problems may be community problems, but the opposite is also true: solutions designed for and by women are also solutions for the community.
Sources
Onano, Vivian. "Having Your Period Shouldn't Hold You Back." WaterAid US, https://www.wateraid.org/us/stories/International-womens-day-having-a-period-shouldnt-hold-women-back#:~:text=The%20average%20women%20will%20menstruate,and%20youth%20worldwide%20are%20menstruating.
United Nations.
The Millennium Development Goals 2012.
United Nations, 2012.
"Water, Sanitation and Hygiene (WASH)." UNICEF, https://www.unicef.org/wash.