Our work with our local Ugandan partner Prince of Peace Orphans and Widows (POPOW) includes a wide range of water and sanitation projects from: distributing water filters, building latrines and rainwater collection tanks, fixing springs and wells, and so much more. Here's a highlight of three of our projects to show how — A Single Drop. Makes an Impact.
Asina Well

Asina well was an open and exposed well serving 651 water users in Angudawele village in Kaberamaido, Uganda. Being open and exposed means that all kinds of dirt is easily able to get into the well, but water users had no other option as it was the only source they had. Betty used to drink this water everyday, which caused her and her husband "to suffer from typhoid which had never been cured".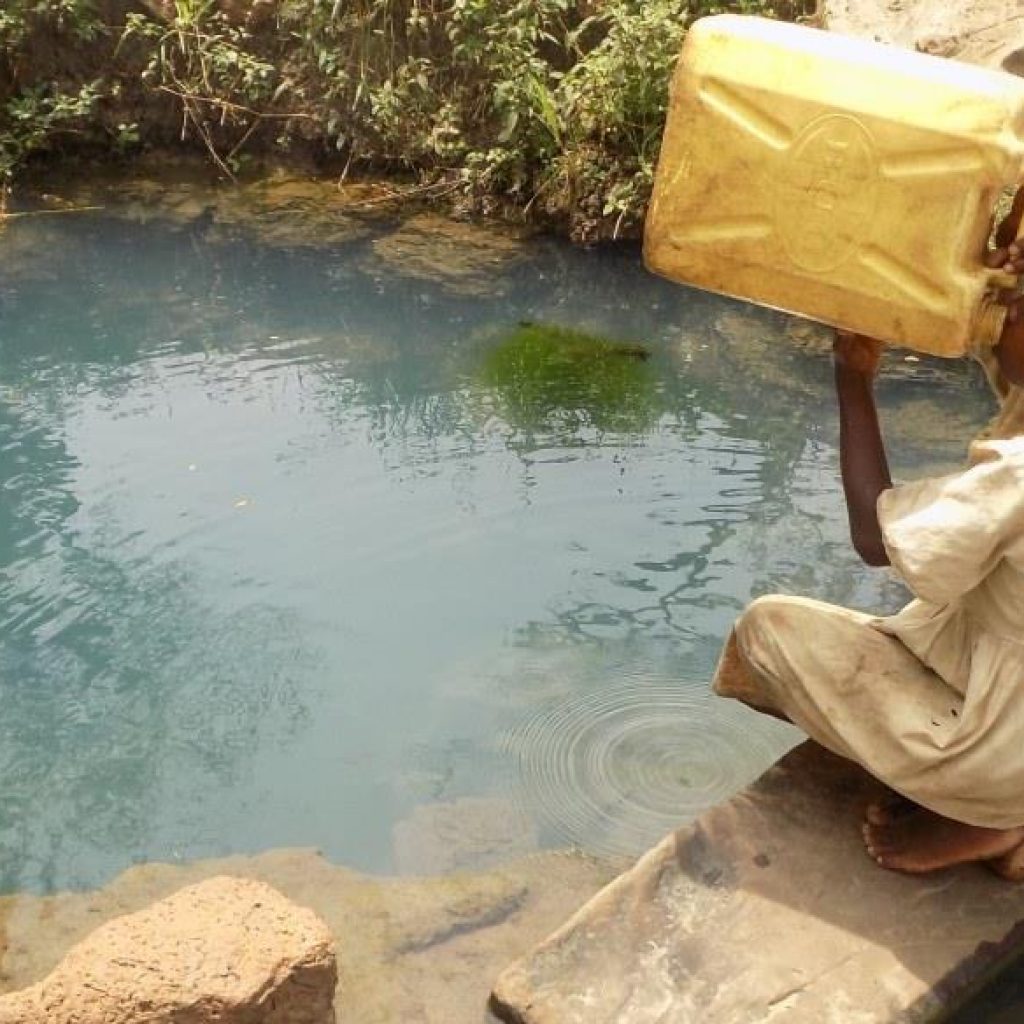 This all changed, when Surge and POPOW partnered to construct a new well for the Angudawele community. Betty and her husband, as well as the entire community, now have access to clean, safe water, and the cases of typhoid have severely reduced.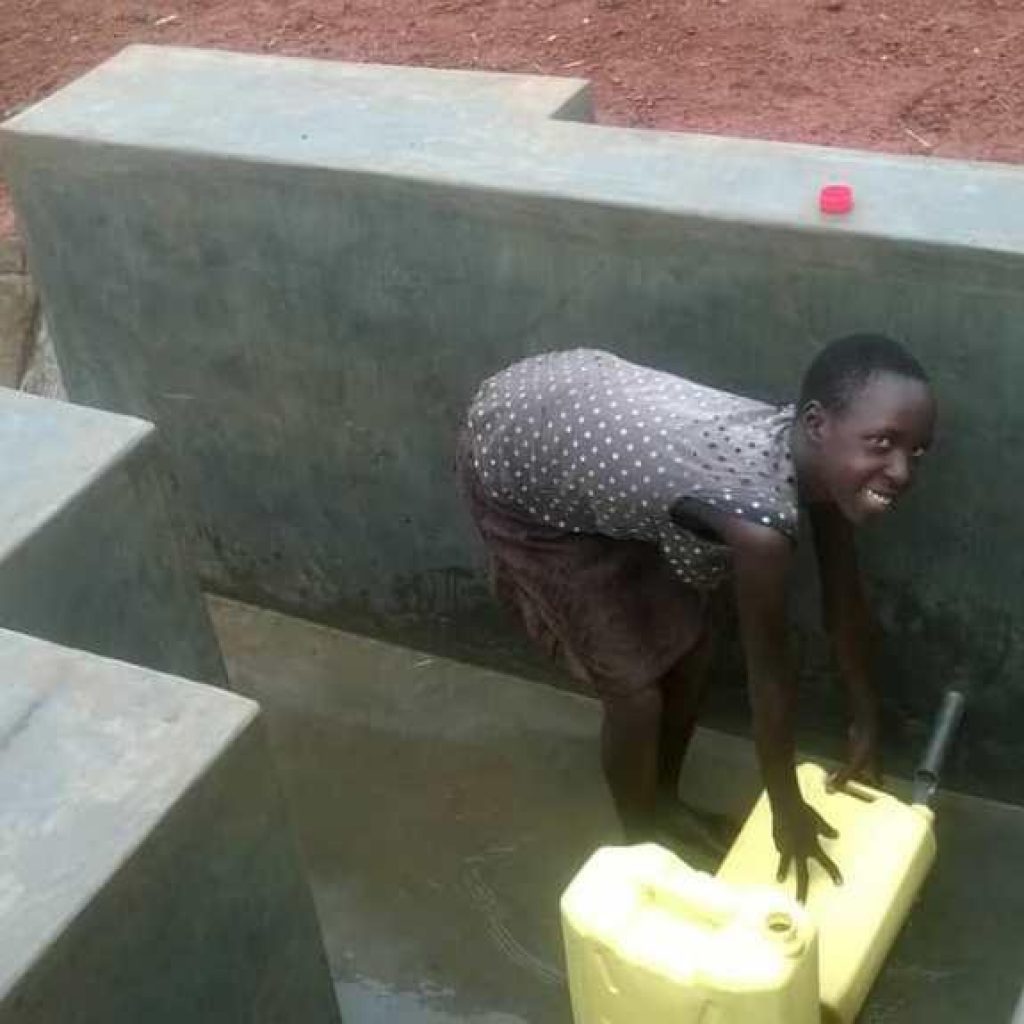 Betty thanks "Surge for rescuing my community from drinking unsafe water. We had no solution until Surge came to our rescue." She dreams "of becoming a village health leader" so that she can "maintain good hygiene of our water sources in our community".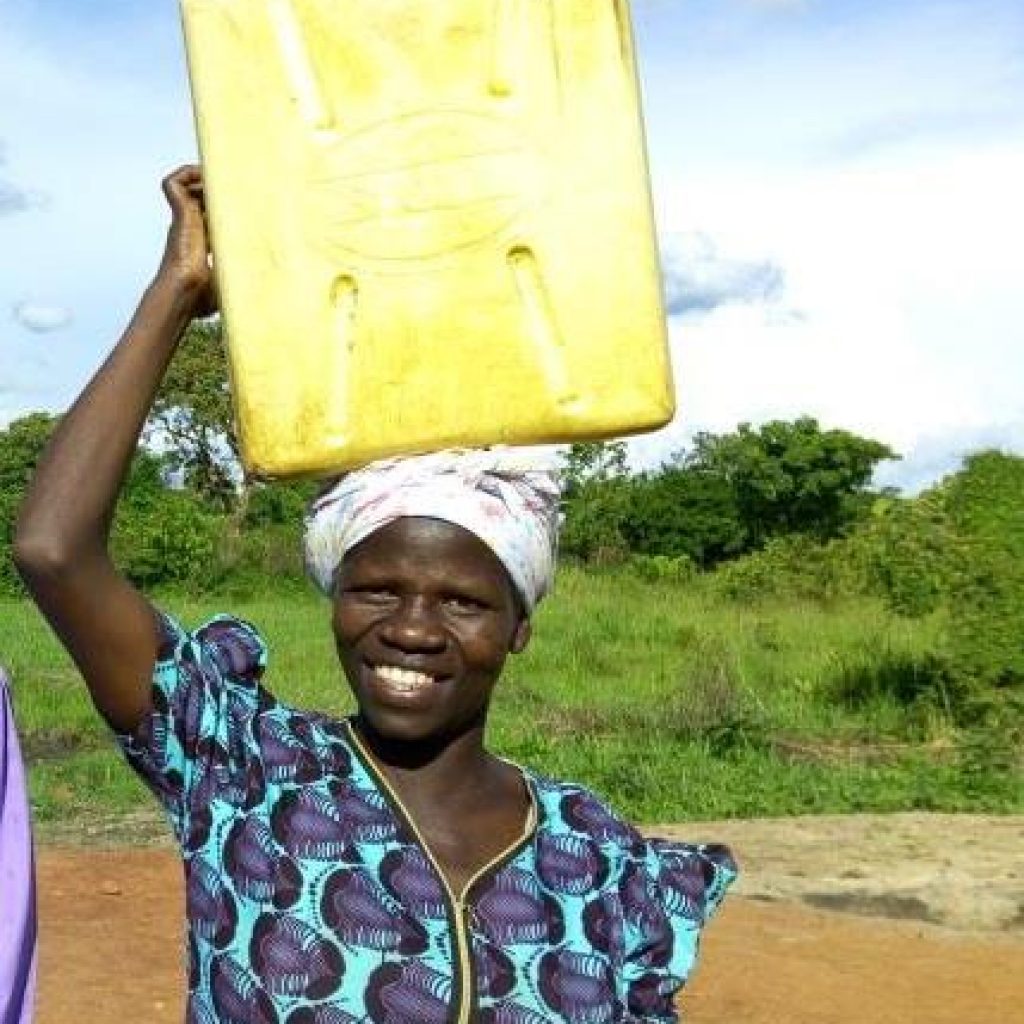 The Asina well was funded by Adam Bruckner and Kirk Korver. The Asina community "would love to extend our heartfelt appreciation for their generosity in supporting our community to access clean water. Thank you so much."

Alem Primary School

The boys' latrines at Alem Primary School "used to smell and we would be forced to undress ourselves as we entered to ease ourselves", while the girls had to "line up because the number of students was too overwhelming for just a 2 stance latrine" available. As students struggled to find a suitable place to use the bathroom, enrollment dropped and the rate of water-borne diseases increased.

The school was almost forced to shut down when POPOW and Surge intervened to build new latrines. The school now has "nice looking latrines which no longer smell" and the students "are now comfortable".

The students "love Surge because they have helped us from the difficult condition of lining up at the latrine and undressing ourselves".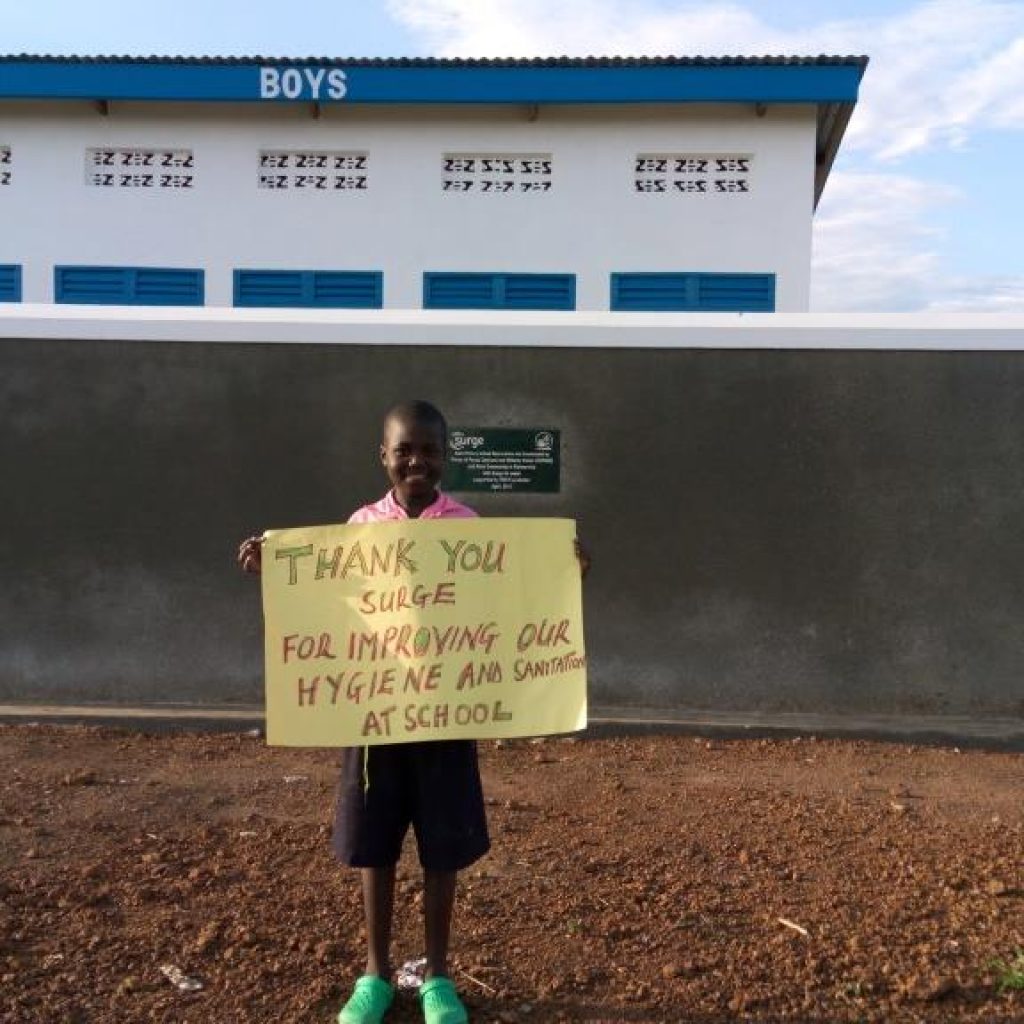 The latrines at Alem Primary School were funded by the ERM Foundation. With the help from ERM, the construction of the latrines has led to a drop in water-borne diseases, enrollment has once again increased and students "are inspired to study well and take good care of our latrines by cleaning them everyday".

Atwolweka Well

Simply put, Atwolweka well was not safe to use. While it was intended as a well for families to gather water from, it ended up being a place animals also relied on for water and an area where children would practice open defecation. This resulted in many water users suffering from typhoid, diarrhea, dysentery, and other water-borne diseases.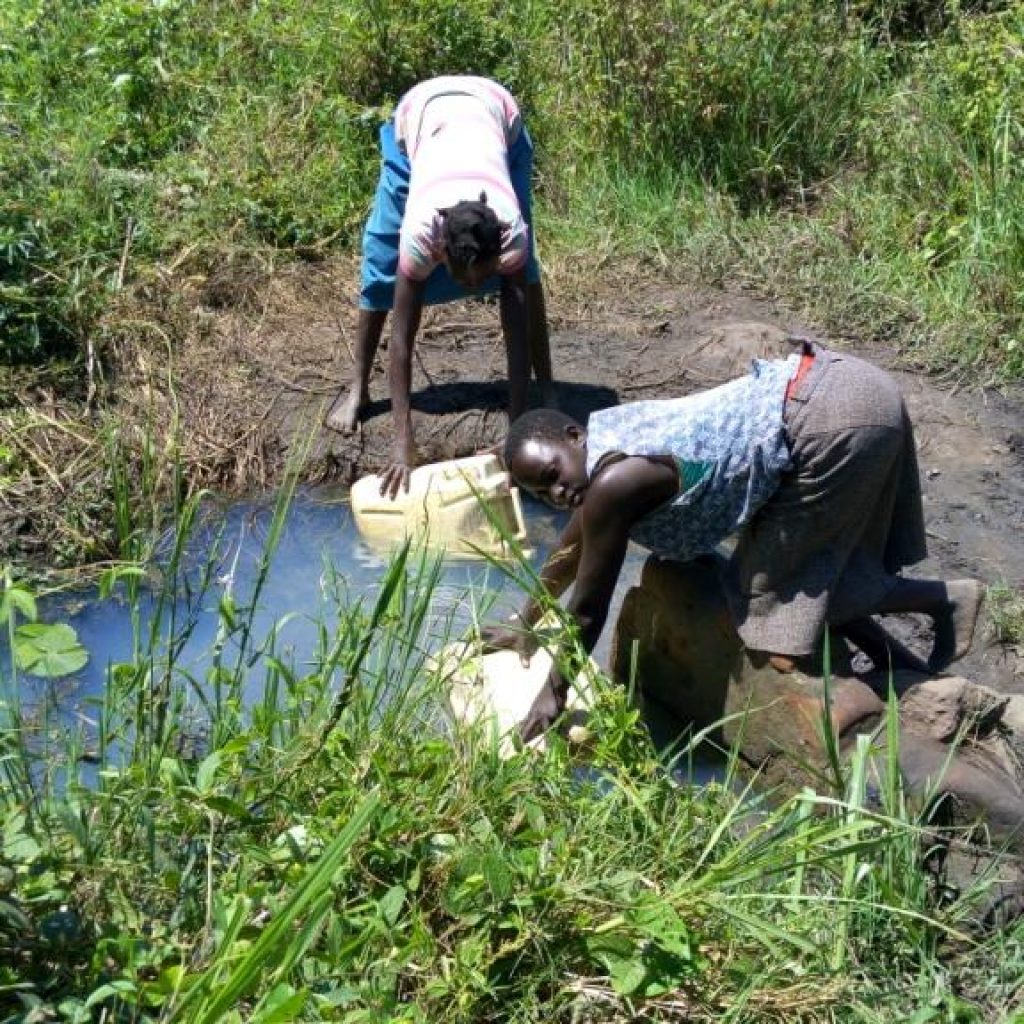 To make the situation worse, Atwolweka means "please snake — spare my life," as a result of the large number of snakes that always threatened the lives of users. Although everybody was scared of this source, they had no other option as there was no alternate.

Today, Atwolweka is a protected spring well. Animals are no longer able to drink from it (as they have an alternate solution), and "women and children spend a lot of time at the water enjoying the beauty of the source." Health in the community has improved, as so has the overall safety and well-being.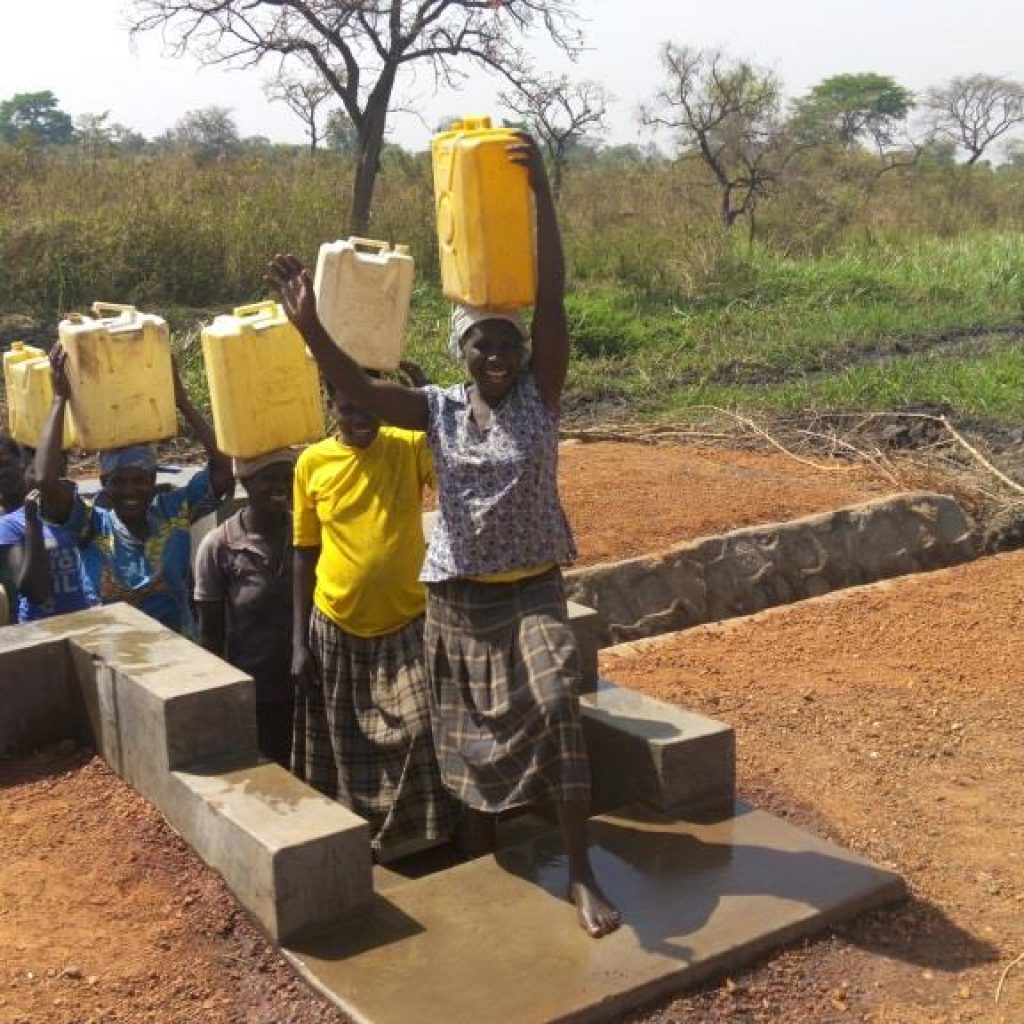 Atwolweka well was also funded by Adam Bruckner, whom the water users have named "saviour" because of his great support that he has offered.

All these stories provide just a snapshot of the transformational impact safe water and sanitation access had on communities.

Written by Ashley Quinlan, Program Coordinator