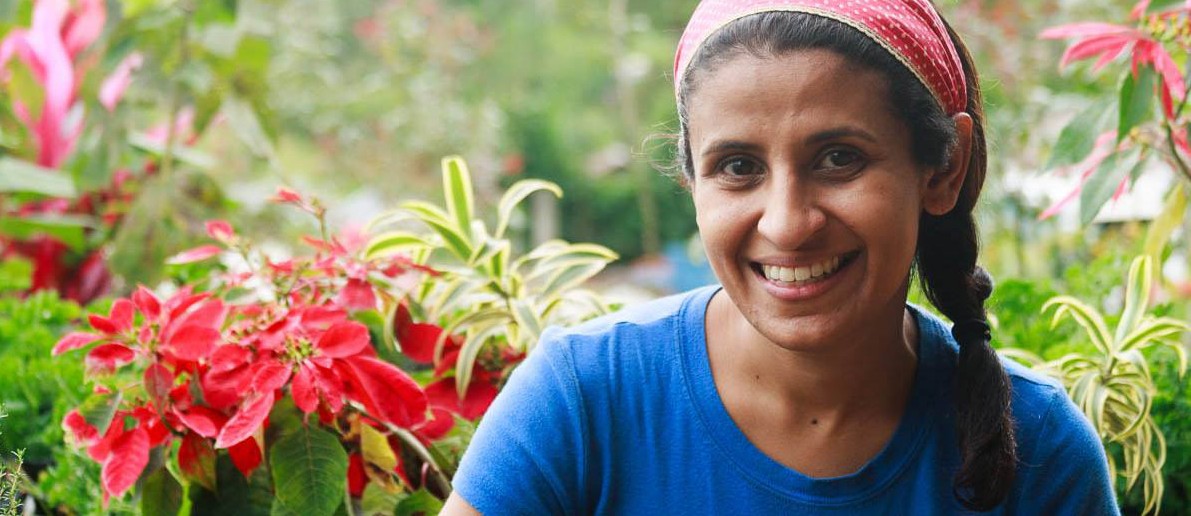 Shilpa Alva is the executive director of Surge. Born and raised in Dubai, United Arab Emirates, and most recently a resident of Chicago, Illinois, Shilpa now volunteers for Surge full-time, traveling the globe to build and maintain field partnerships, teach Surge's signature WASH sanitation training, and raise awareness for the global water crisis.
Shilpa's Story
I'm often asked what it was that moved me about water. 
My motivation began when I was a child visiting extended family in India. Issues related to the water crisis were so prevalent that I saw children my age who didn't have the luxury of playing; instead many were fetching water for their family's survival. Even as a seven-year-old child, I knew this was not the way the world should be. Access to safe water is a critical aspect of daily life, and everyone should have it. Children should not bear the responsibility of a family's survival. I knew then that I wanted to make a difference, I just didn't know how.

When I was 21, I spent a few months on a volunteer assignment in Rajgarh, a remote Indian village. I was confronted with water and sanitation issues for the first time as an adult. In an effort to save the limited water we had access to, we could only shower once in four days, flush the toilet sparingly, and often had to wash our clothes in a murky river. We were among the fortunate ones who had some access to this precious resource; many of our friends in the village didn't share in this luxury. 
It was through this firsthand experience that I realized it was now my responsibility to make a difference. The founding of Surge in 2008 was in response to this life-long calling: It was my way of making a lasting impact.
Surge's First Event
As Surge started to form, a few friends — our first volunteers — united to launch the organization. Our first event was Think Water, a water-inspired gala held at the stunning Weisman Art Museum in Minneapolis, Minnesota. The event was a huge success, attended by more than 200 guests. It scored a full-page feature in The Star Tribune, the largest newspaper in the state. 
With this unexpected, overwhelming support we knew our mission resonated with our community and that we had the backing to continue with our vision. And so we did! We continued to organize frequent fundraisers and awareness events. Soon we started to transition from raising funds and awareness to partnering with local organizations in Cambodia, Dominican Republic and Haiti. As we gained momentum, we were able to grow our impact and educational efforts around the world.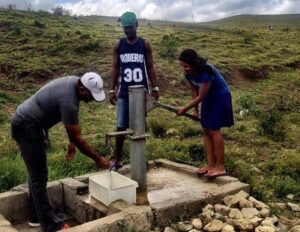 Surge's Impact: 11 Countries and Counting
Surge has grown to a global nonprofit organization registered in the United States and the United Arab Emirates. Since our start in 2008, Surge has provided safe water and sanitation access to more than 170,000 people in 11 countries. Our projects have helped thousands of families in Bangladesh, Cambodia, the Dominican Republic, Ethiopia, Haiti, India, Nepal, Pakistan, the Philippines, Tanzania, and Uganda, all through sustainable partnerships with local organizations.
Today, a global team of talented volunteers operates Surge; each has a personal story of being moved by water that brought them to our organization. We have come together because of our belief that every person has an equal right to access safe water and sanitation. As a team, we continue to be driven by the severity of the water crisis and the struggles people face to access this basic necessity. With just a little bit of help, we can make a life-changing difference for thousands of people — changing the world, one drop at a time.
Join us in the fight. Find an event near you, learn more about our featured field projects, or donate to bring clean water to those in need. Any amount makes a difference.