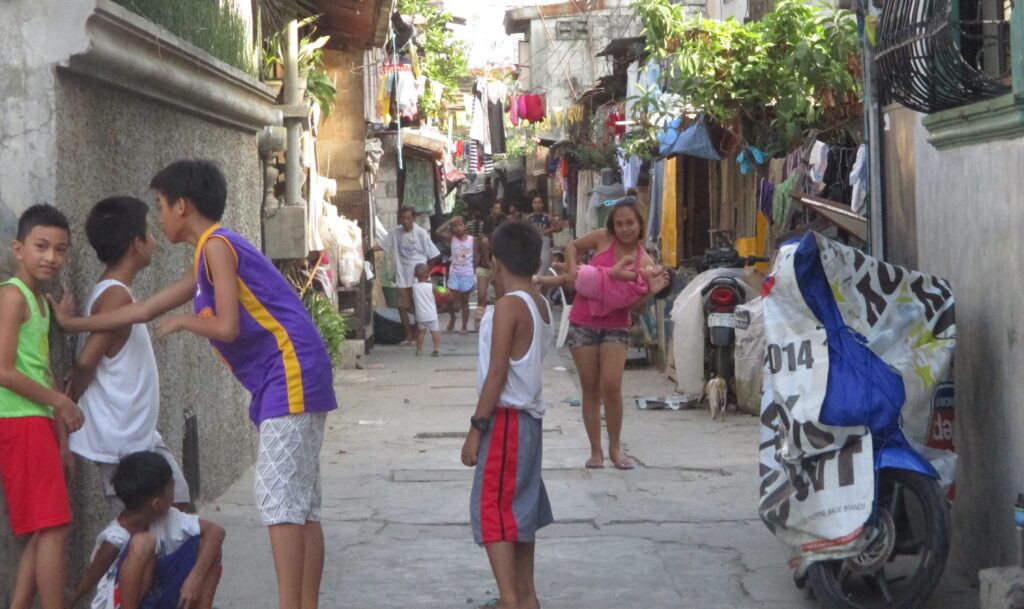 In May 2015, Surge partnered with the Philippine Center for Water and Sanitation (PCWS) to provide water harvest tanks, biosand filters, biogas digesters, and wastewater treatment solutions to the community of Taguig in metro Manila. Surge and PCWS have the same objective: to provide access to water and sanitation methods to communities that empower local citizens.
This partnership had two goals. The first was to provide low-cost technologies that would either manage solid waste or treat water while providing alternative sources. Secondly, both Surge and PCWS wanted to educate the community how to care for these technologies.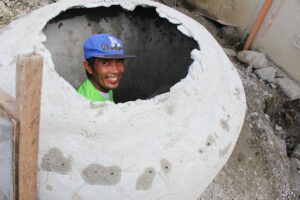 PCWS, with the help of Surge and the Barangay Local Government of Ibayo-Tipas, trained local people in the construction of rainwater tanks, biosand filters, biogas digesters, and low-cost wastewater treatment facilities. Those trainees will gain a tangible skill that can earn an income and also go on to teach others in the community. This is part of the sustainable solution Surge looks for in all of its projects.
A rainwater tank was chosen for Taguig because of the expected increase in water scarcity and demand for water in urban areas of the Philippines. This tank, which has a three-cubic meter capacity, can provide four households with enough drinking water for 50 days. Three biosand filters, which use sand and gravel in the filtration process, were distributed to make this water drinkable.
With Taguig being an urban center, it is also important that proper waste management strategies are provided. Biogas digesters take in wastewater and biodegradable solid wastes and turn them into methane gas that households can then use for cooking. In addition, one wastewater treatment system was also constructed to provide an additional low-cost way to process waste.
These solutions will provide 1,000 people with improved access to clean water and sanitation. As the trainees continue to teach more people in their communities about the construction of these technologies, the impact will continue to grow. Surge is not only focused on immediate solutions. We are also focused on solutions that will impact future generations.
If you would like to help fund global sanitation and water access projects, please consider making a contribution here.
Written by Ashley Quinlan, Field Program Development Intern at Surge for Water.