The children of Katwe Village, Uganda, want to be educated.
But before 2005, they were travelling up to 10 kilometers to attend school at a neighboring village. Seeing the overwhelming need for a primary school, a local church founded Rwabarata Primary School. While the children were able to now be educated, they still lacked the proper bathroom facilities. There was one latrine for every 179 girl pupils, and one latrine for every 166 boy pupils. Because of the poor quality of the latrines and the inadequate amount, the school was told it would need to shut down.
Surge, together with our friends Living Water International, has been working hard to keep these kids in school.
Thanks to donations, we have been able to create a six-stance drainable latrine, complete with a urinal for boys, changing rooms for girls, access for students with special needs, and a separate latrine for teachers. Not only are there now more latrines, but also these latrines also eliminate flies and smell through air circulation.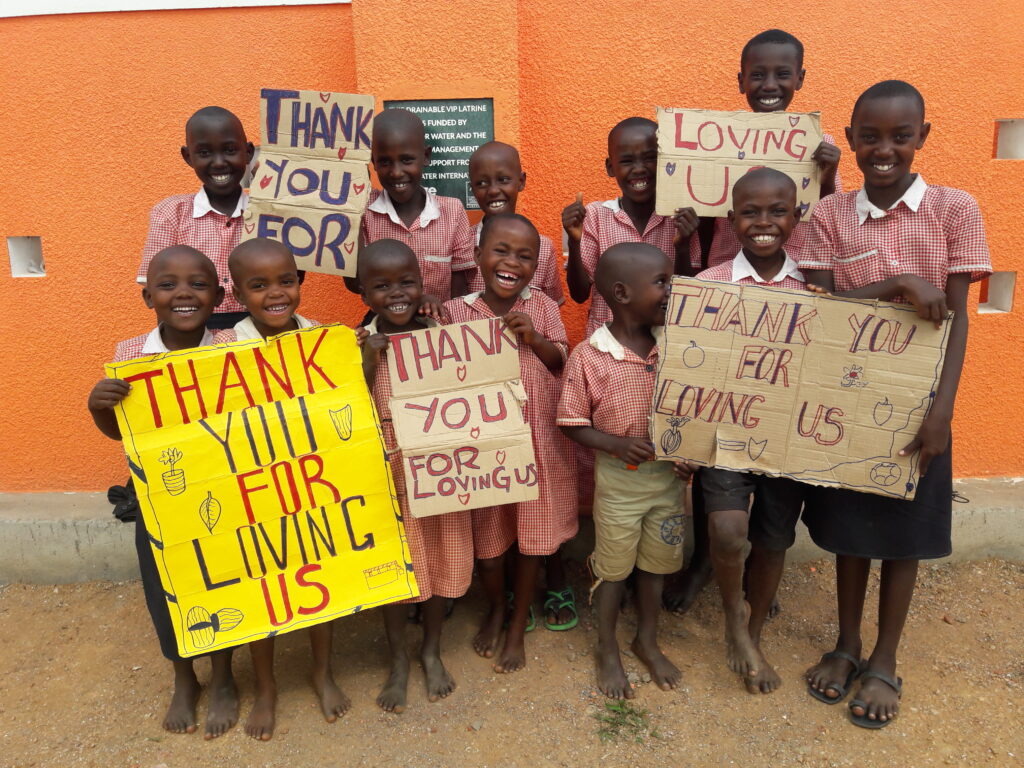 Additionally, we have provided training on personal and menstrual hygiene to the students and teachers of Rwabarata Primary School. Due to the increased sanitation efforts, the school has been recognized by the Ugandan Ministry of Education and Sports, and attendance has increased from 230 to 420 pupils.
No longer "pupils of low value"
One of the students who is now able to regularly attend school is Niwandinda Rachael, a level 5 student at Rwabarata Primary School. Her father is a peasant and her mother is a housewife. She lives with her 3 brothers and sister. At 12 years old, she loves playing netball.
Rachael first met Surge and Living Water International in 2016 when "they came and visited our school and promised to come back." Rachael "could not believe that there is someone who can think of our school that was always named as a village school, and we were nicknamed as pupils of low value."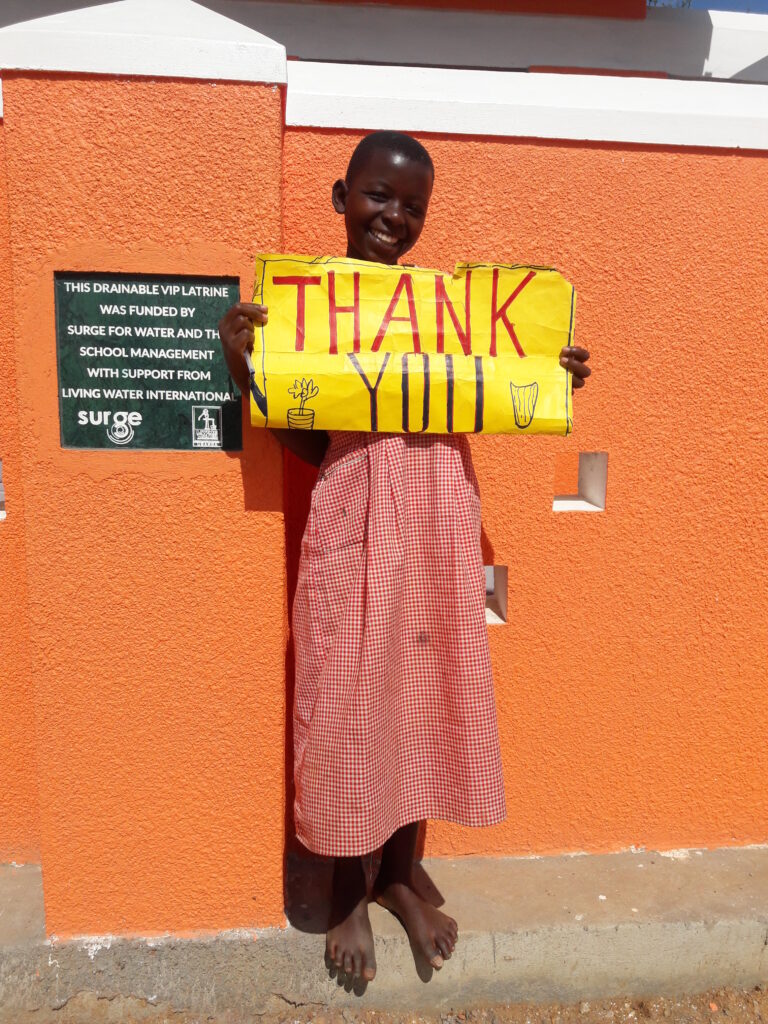 After the construction of the latrine and the training on personal and menstrual hygiene, the school proposed the need for a head girl. Rachael was selected. Rachael is extremely thankful to Surge and Living Water International and believes "that it's the coming of Surge and Living Water that made me to be a leader. I am now not ashamed to talk about my school because the hygiene has totally improved.
"Our dignity as girls has been restored since we no longer share a latrine with the boys. We even now have a changing room! Girl education has been reestablished. Thank you for considering our school. And for loving us. Long live our donors and long live Rwabarata Primary School."
With your help, we can make sure that even more children like Rachael have access to latrines and safe hygiene. Share your love this holiday season by donating now.
Written by Ashley Quinlan, Surge Fellow