After years of generosity to Surge for Water, Azhar's desire to do good is a core value and that continues to evolve and inspire others.
For several years, Azhar has supported safe water, sanitation and hygiene access (WASH) in a variety of ways, impacting many thousands of people. Over the years he's contributed both time and money to furthering our mission, he's led us through strategic planning sessions, introduced us to potential sponsors, and funded WASH solutions for 3 schools in Kaberamaido, Uganda. His dedication is notable.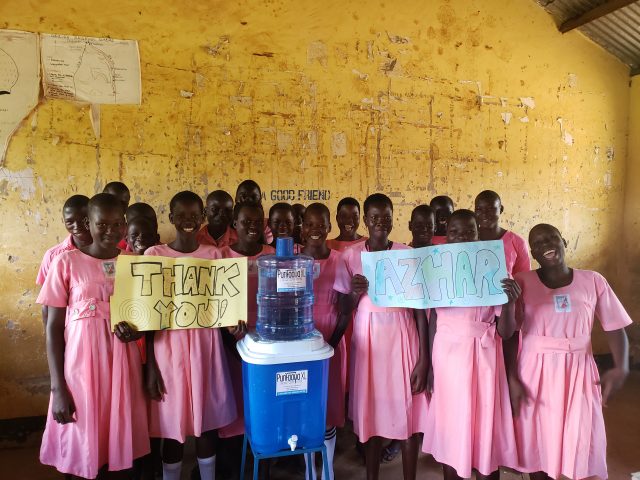 Through his support, Surge was able to fix wells, build toilets, distribute water purification filters, and deliver hygiene education for 1,000s of school children. Someday, Azhar plans to bring his 3 children to the field to better understand the living conditions of the people, and the community members impacted by these projects in Kaberamaido, Uganda. The communities of Oyama, Anyara, and Ogobai Primary Schools have been truly transformed and are eager to welcome the Siddiqui family into their homes. These schools reside in Kaberamaido, a Ugandan district of 230,000 people, where contaminated surface water is the main drinking source, 80% live below the poverty line, 11% are orphans or vulnerable children and 7% have HIV/AIDS.
To highlight one example, Ogobai Primary School, serves 686 men and 785 women, a total of 1,471 water users. In Abongomon Village, Kobulubulu sub-county, community members had to rely on a well that was difficult to pump with worn out spare parts. This lead to substantial water collection time and money poorly spent. Water users would purchase water from trading centers, 3 kilometers away and school children would have to fetch water from an alternative well 3 kilometers away, ensuring they missed classes.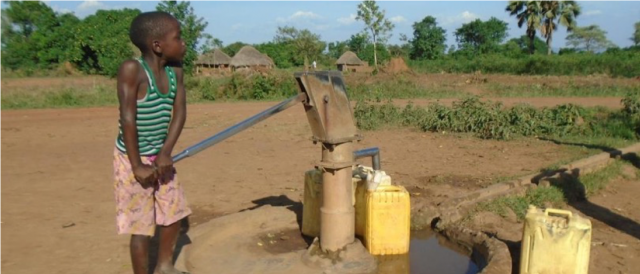 With funding support from Azhar, Surge was able to improve this water source and provide the community' with access to safe water, sanitation and hygiene (WASH). Additionally, throughout the course of our partnership and with leadership from our local partner, POPOW, 15 temporary jobs were provided to community members.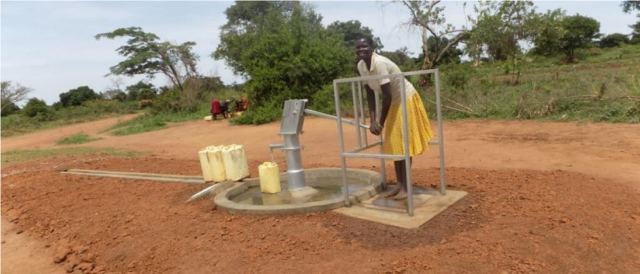 Alobo Clair, a student, said, "I used to fear fetching water for home use because our water source had become so difficult to pump. Some days I used to go back home with half of a jerrican and we wouldn't bathe because of insufficient water. After our water source was fixed, I have found it so easy to pump and am able to fetch even 10 jerricans of water each day. At home we have enough water for feeding the animals, and I am able to wash my school uniform."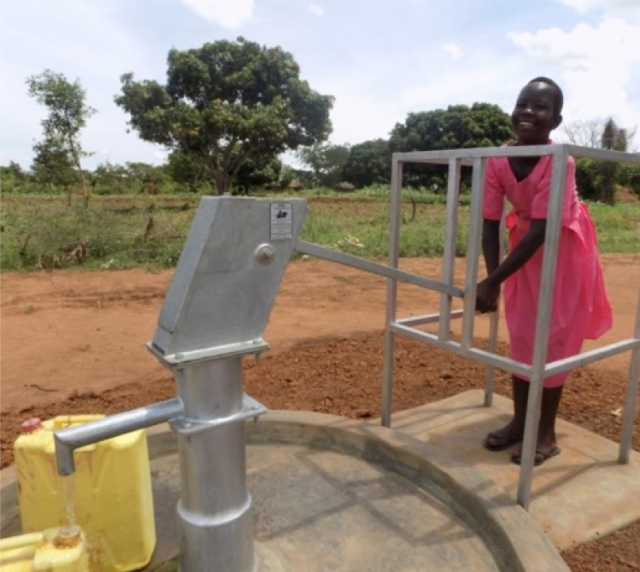 Aimo Margret, age 56, said something similar, "I live with 12 grandchildren and it was very difficult to get water to prepare food for them. I used to purchase 8 jerricans of water daily and in an event that I fail to get money, we end the day badly, with only 2 jerricans. This is not enough for washing utensils, cooking, bathing, drinking, and washing clothes. I am sending my great thanks to Azhar for because as I speak now water access is free and I don't have to spend any money to get water for domestic use. Thank you so much!"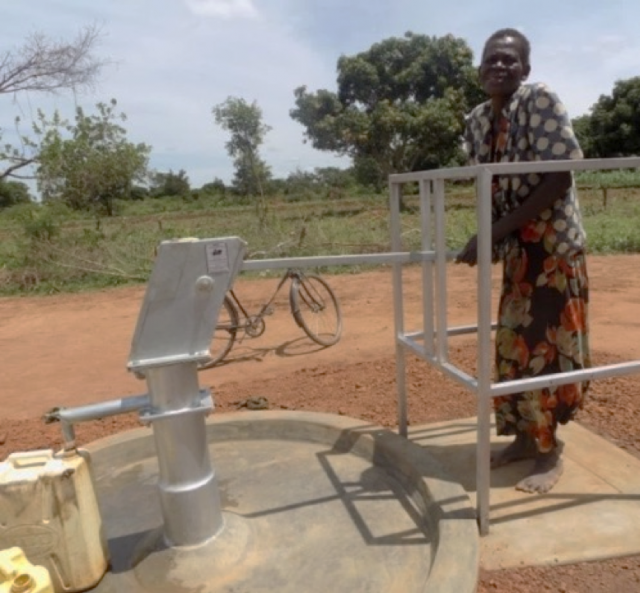 This kind of excitement extended to the Chairperson of the community, Ongwara Charles wanted Azhar to know that he was not "out of sight [or] out of mind" even if Azhar had yet to see the impact of his work personally. Another water user shared excitement for the day he gets to meet Azhar because Azhar and his family are in their hearts.
Other interventions along with this well fix included WASH training, for 712 students and 9 teaching staff, teaching people the proper management of the water source and sanitation facilities, including proper handwashing. This is a key facet of Integrated Water Resource Management (IWRM), ensuring that our resources are properly cared for in connection with infrastructure interventions.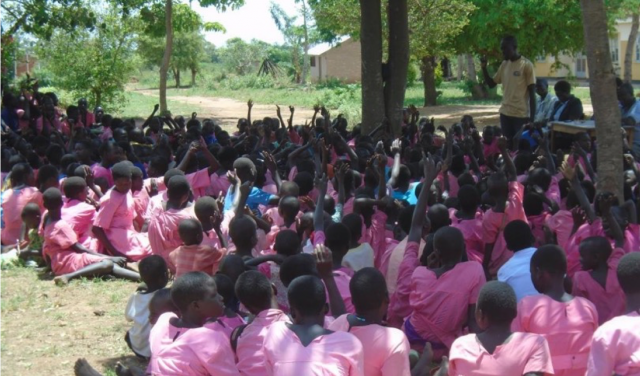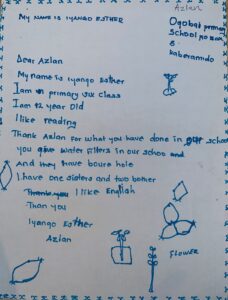 Azhar is just one example of the ripple effect each one of us can create when we look inside ourselves to recognize what is human in all of us, see beyond the poverty, and support others. Azhar and his family's legacy of service will continue to impact people's lives in forgotten districts all over the world.