The work we accomplish each year would not be possible if not for our strong partnerships  with local communities, organizations, and people. Surge allows locals to take the lead — we fund projects only where the community has determined the need. From start to finish our projects are focused on the local communities, from hiring locals in order to strengthen capacity, to building local knowledge, to learning from locals.
In partnership with POPOW, our implementing partner in Uganda, the lives of tens of thousands have been transformed. This work would not be possible without the amazing team of individuals who work hard every day to make sure these projects succeed and these communities thrive. Of the many individuals who make our work possible, Suzan Abayo has been with POPOW since 2019 as a volunteer and now a Project Manager. Suzan works closely with the community members in partner communities (or beneficiary communities as Suzan references below) to ensure our projects are implemented successfully.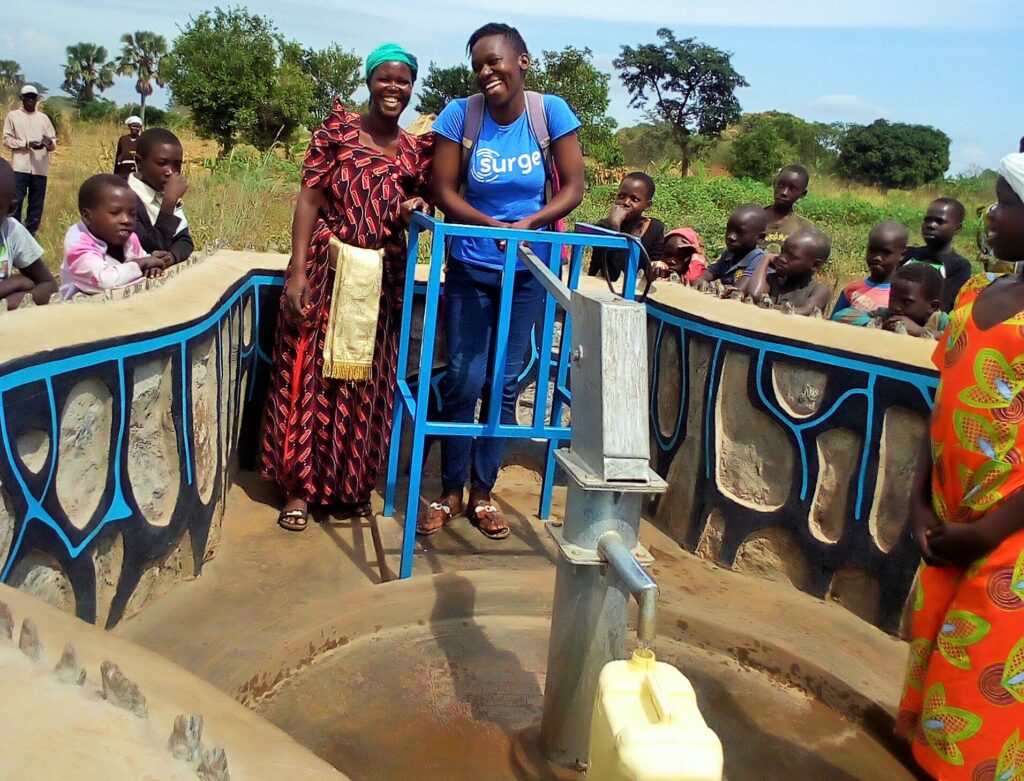 Tell us a little about yourself…
I come from a humble family of 10 children with 8 girls and 2 boys (I am the third born). I am a single mother of 2 daughters, Gabby, aged 12, and Natalie, aged 5.
I love reading as well as watching the news and movies in my free time. My favorite food is rice, beans, and chicken.
I value my work and always strive to do my best as this job helps pay my bills, school fees for my 2 daughters, and allows me to take care of my mother and younger siblings.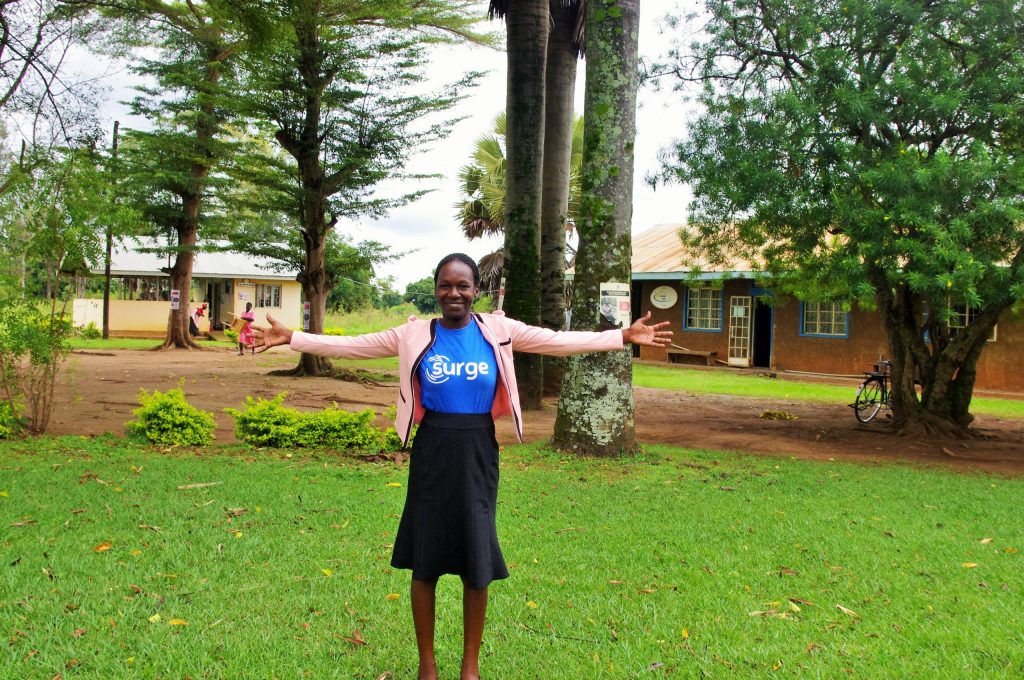 Why are you passionate about this work?
My passion for this work is driven by the joy, happiness, fulfillment, and satisfaction I feel from the positive impacts the projects implemented by POPOW — specifically well-fixes and latrine constructions, soap production sessions, and Menstrual Health trainings — create in the lives of the beneficiaries. 
Here at POPOW I am at the forefront in the implementation of well-fixes and latrine constructions. The before and after stories and conditions of the beneficiaries gives me the morale to serve them. The positive change in their livelihoods and the renewed ray of hope within the community members after project completion drives my passion for this kind of work. The communities we work in are receptive and welcoming of the projects because they understand the value of these interventions to their livelihoods. Through this work, I feel good and proud as I have been able to positively impact the lives of many, mostly women and children.
What does this work mean to you?
To me, this work simply means empowering the communities to live healthy and productive lives by promoting the consumption of clean and safe water, good sanitation, and hygiene to ensure healthy, peaceful communities and sustainable livelihoods.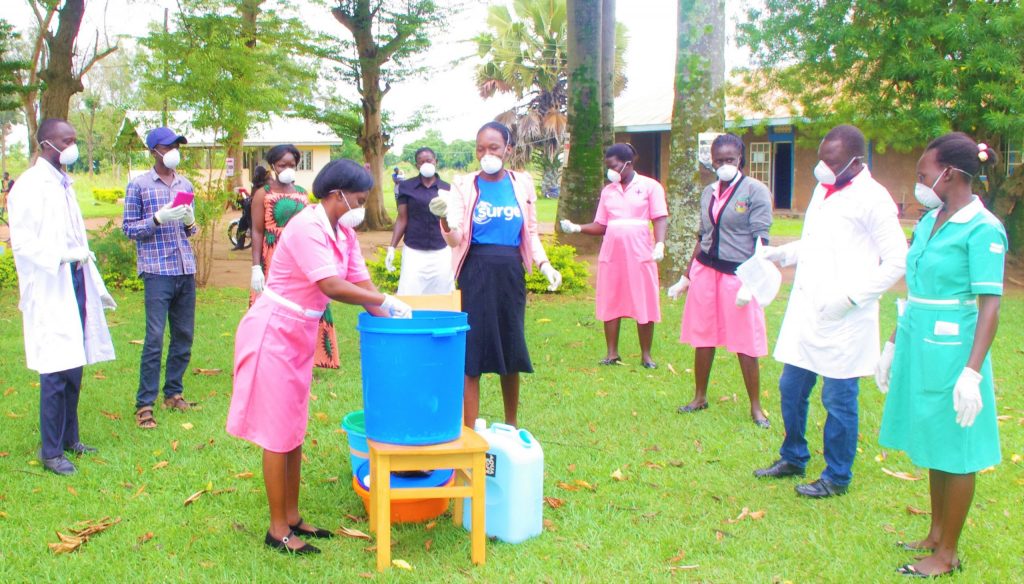 What's your favorite memory of your work?
My favorite memory of my work is the days of opening up and handing over the completed projects (well fixes, well builds, and latrines) to the beneficiary communities. The appreciation and happiness expressed by these people never disappears from my mind. It's a mix of positive feelings and expressions and shows that really, we have done well, I have done well, you have done well.
Can you explain the significance of the POPOW & Surge for Water partnership for you personally and to POPOW as an organization?
Personally, the partnership has helped me to empower the communities we serve by providing me with an enabling ground to identify the challenges they face in line with sanitation and hygiene and access to clean, safe water. With easy access to clean and safe water, life gets easy.
To POPOW, this partnership has helped POPOW fulfill its mission of empowering the community to live healthy and productive lives. With easy access to clean, safe water, the community members, especially women, are healthy and have time for other economic activities. 
Finally, this partnership has helped POPOW contribute to the National Development Plan of Uganda as a country.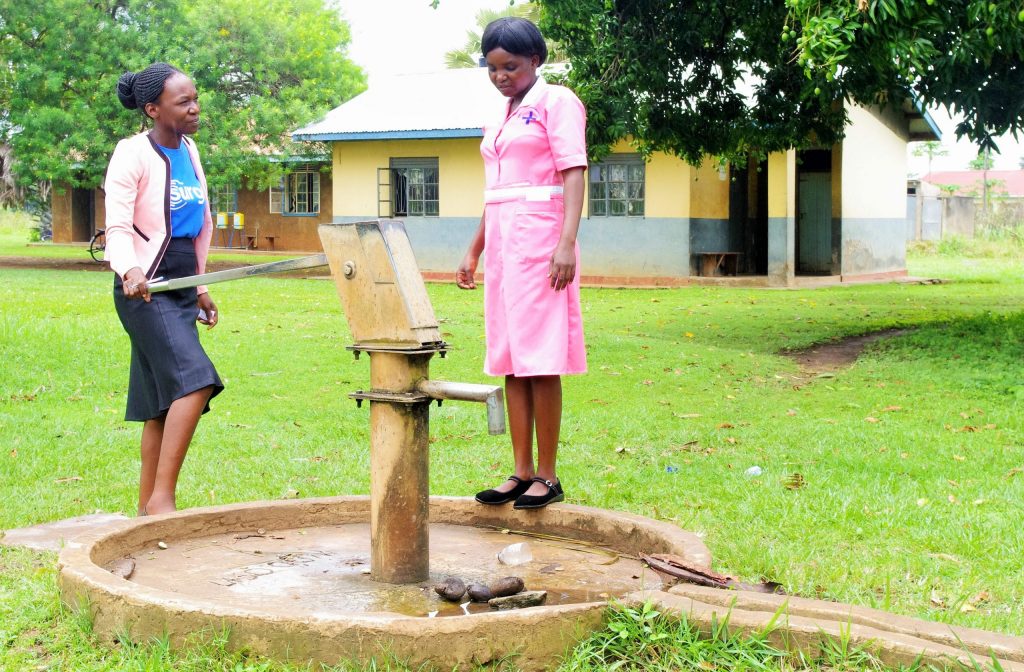 It is through our local partnerships that we are able to make a real difference in the communities where we work. It's because of the hard work and dedication of team members like Suzan that our work can support local communities to become their own agents of change. 
Thank you ERM Foundation for providing 2 Rounds of COVID-19 relief support, which has allowed us to keep our local staff employed and safe throughout the pandemic.
To learn more about supporting the needs of staff, please contact a member of Surge's team at friends@surgeforwater.org.