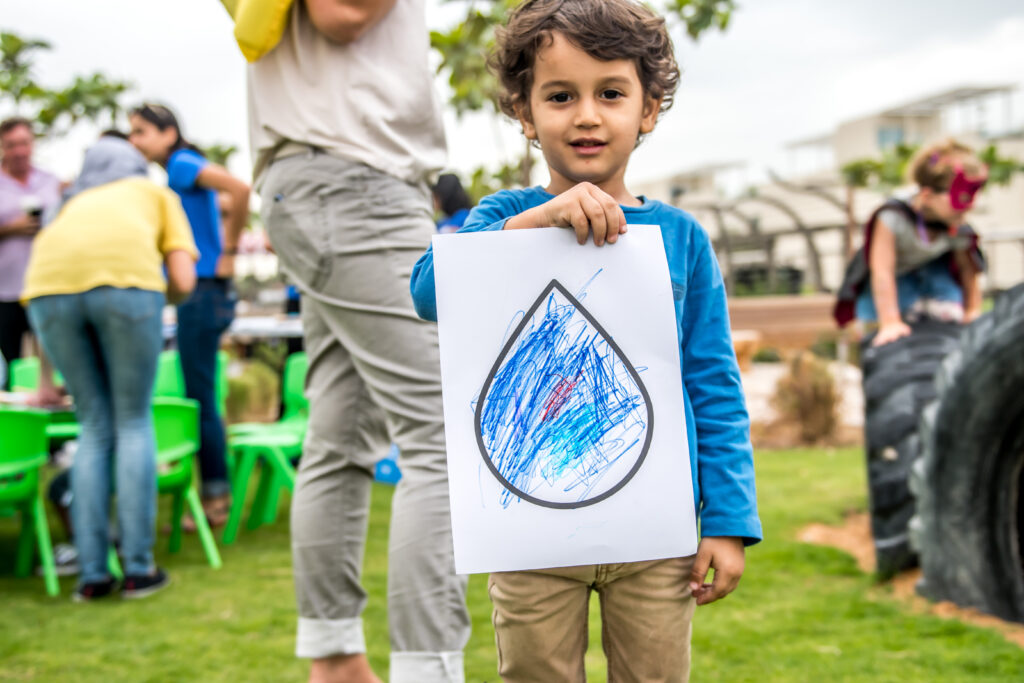 What does water mean to you?
That's the question Surge Middle East asked more than 150 guests as they commemorated World Water Day 2017 at The Sustainable City (TSC) in Dubai.
TSC is the first Net Zero Energy city in Dubai and the Middle East's first operational sustainable community. Surge and TSC teamed up to host a range of activities that highlighted the importance of conserving this most precious of resources, water.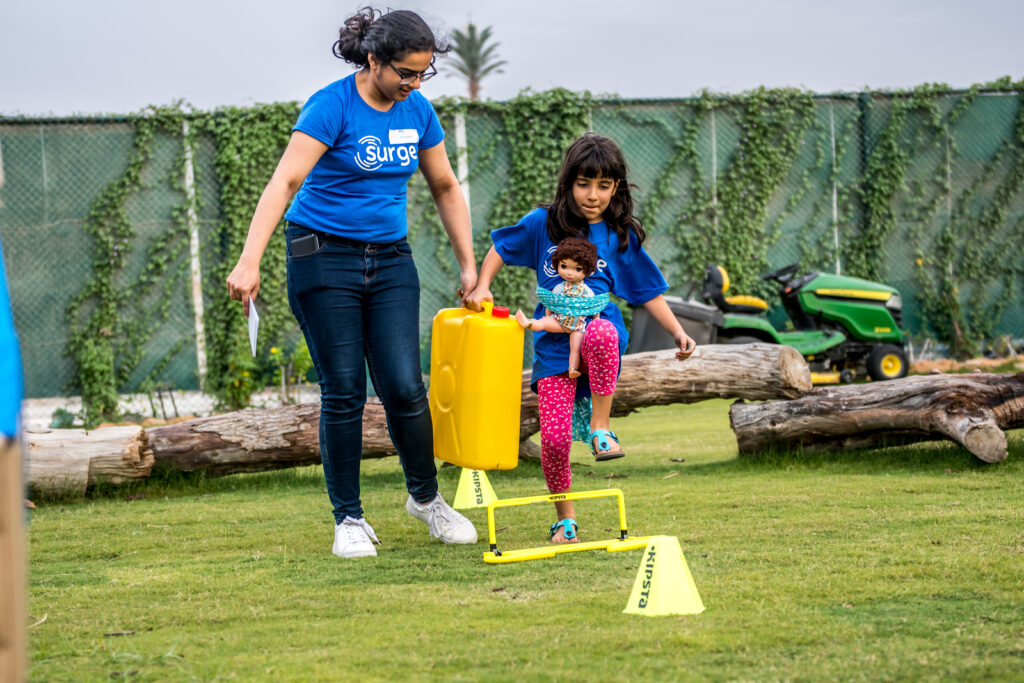 The activities included a "Race for Water" where children lugged a jerry can partially filled with water around an obstacle course. Through this high-energy game, they experienced just a fraction of the plight so many millions of women and children go through every day. It helped them understand the global struggles of carrying heavy water over long distances.
The "Water Footprint" station showed how water is hidden in everything, and how reducing our consumption of processed foods, clothing, and material items can make a real impact.
For example, it takes about 140 liters of water to grow one cup of coffee; some 650 liters to produce a loaf of bread; and around 910 liters to manufacture a smartphone. In fact, it takes 1.39 liters of water to simply produce a 1-liter plastic bottle. So each time we drink a liter of bottled water, we toss a little over a liter away.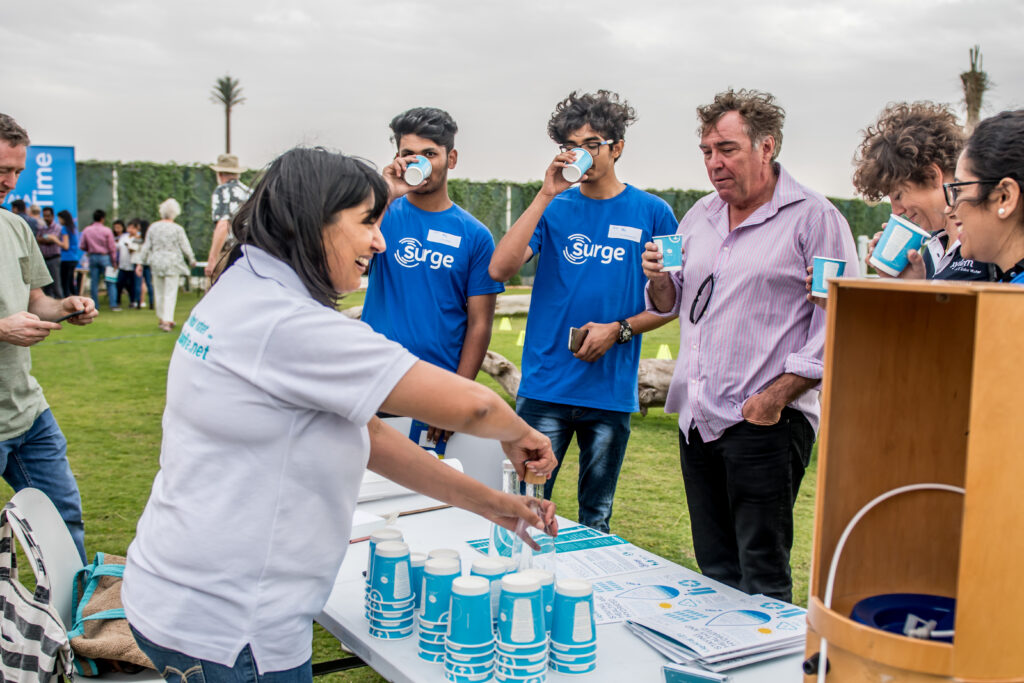 To provide a solution to this problem, Liquid of Life, a water filtration company that provides both home and corporate solutions, educated UAE residents about the multiple benefits of drinking filtered tap water. At home, a simple under-the-sink filtration unit can be used to ensure that tap water is completely potable. It is an environmentally friendly option that reduces the production of plastic water bottles — it's also healthier and lighter on our pockets.
With the environment and the theme of World Water Day 2017 — Waste Water — in mind, TSC also organized guided tours of the community to show visitors their myriad water saving technologies. Each of TSC's villas is equipped with high-efficiency water faucets and fixtures that are designed to decrease water consumption by 40 percent and reduce the need for seawater desalination — an energy-intensive process with a high carbon footprint.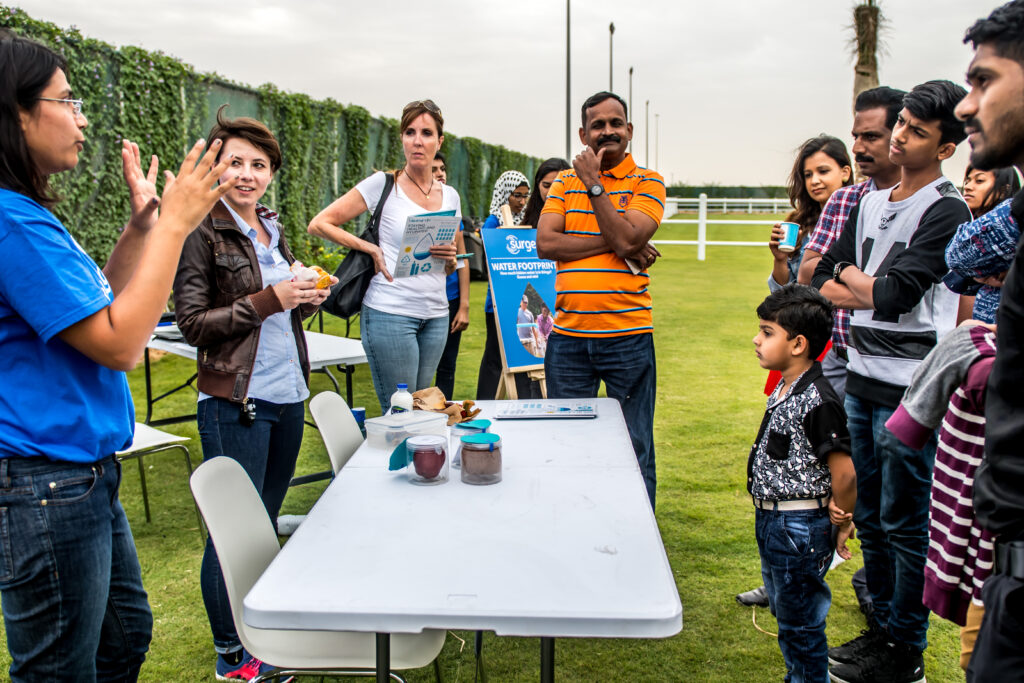 The water piping systems in TSC villas also segregate consumed water into grey and black water waste streams, allowing for efficient recycling and community irrigation. Waste water should be seen as a resource, rather than a burden to be disposed of, the company says.
To cap off the event, there was a public screening of the award-winning documentary Before The Flood, which explores the impact of climate change with narration from actor and environmental activist Leonardo DiCaprio. It is a call to action to prevent the catastrophic destruction of life on our planet as we know it.
This fun-filled day was educational, inspirational, and actionable for all who attended!
To get involved with our Dubai chapter please send an email to: friends@surgeforwater.org