"In this critical time of COVID-19, I am overjoyed by the interventions in the hospital. There is so much need in the hospital – no sanitizers, no hand washing facilities, and no protective gear. But the health workers are expected to work and respond to this critical situation. Soap and hand washing facilities are among the key things needed in the fight of COVID-19, and we want to thank [Surge and POPOW] for their insight and thoughtfulness in responding to this." – Asemo Jane, Assistant District Health Officer
As our COVID-19 response continues to ramp up, in addition to hygiene training, tippy-tap installations, and radio programs (read more here), we're also ensuring that health centers in Kaberamaido, Uganda, are prepared. Beginning in April, 6 liquid soap making classes were held with 52 staff members of Kaberamaido Hospital, the District Health Department, and 5 other health centers. These training sessions are practical and hands-on, with everyone making their own soap. Of course, social distancing was strictly observed!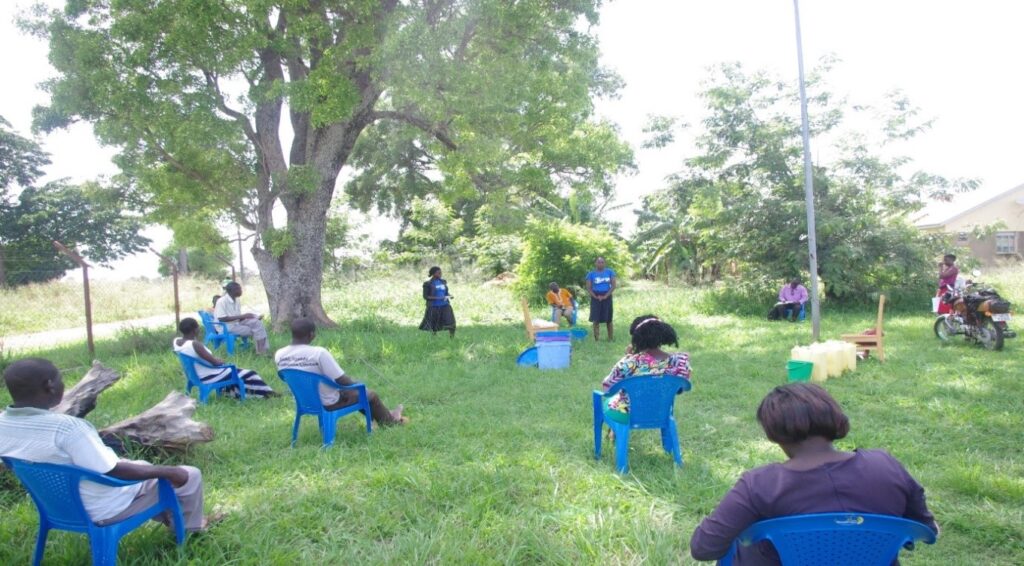 The medical staff at Kaberamaido Hospital were very thankful for this training. Obwolo Bosco, a health assistant, shared that the hospital has "been struggling with sanitation and hygiene issues. The National Medical Store only gives the hospital 60 liters of liquid soap for 9 months, but now with the knowledge of soap making, we will be making soap not only for the hospital but also for domestic use and to sell to other facilities who may not have gotten this opportunity to be trained."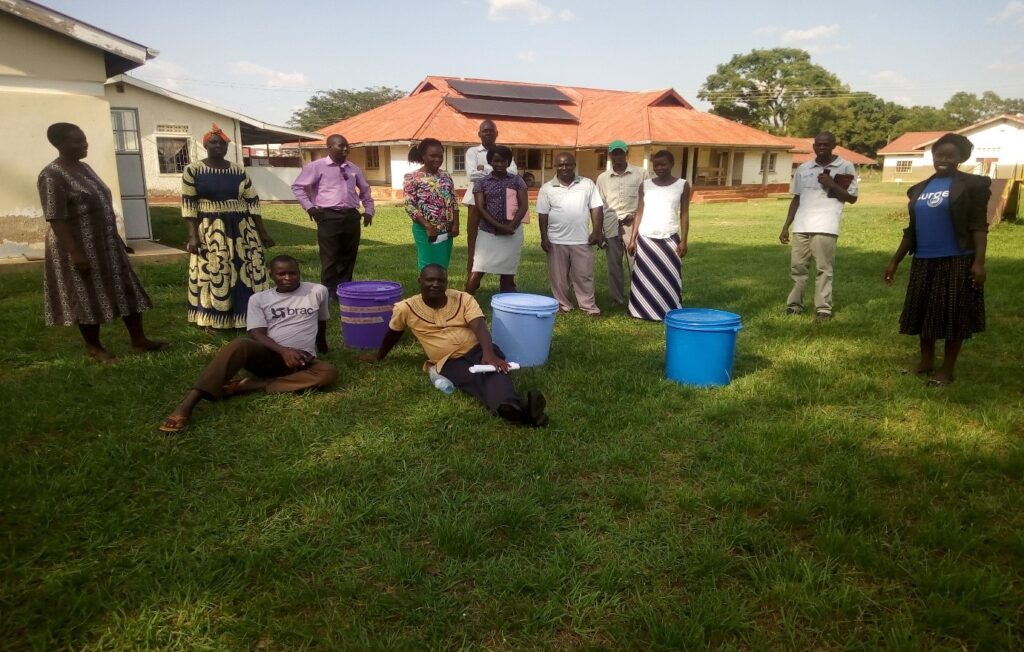 In addition to the soap making sessions, 15 hand-washing facilities were installed at these facilities, to support the practice of proper hand-washing for all staff and patients.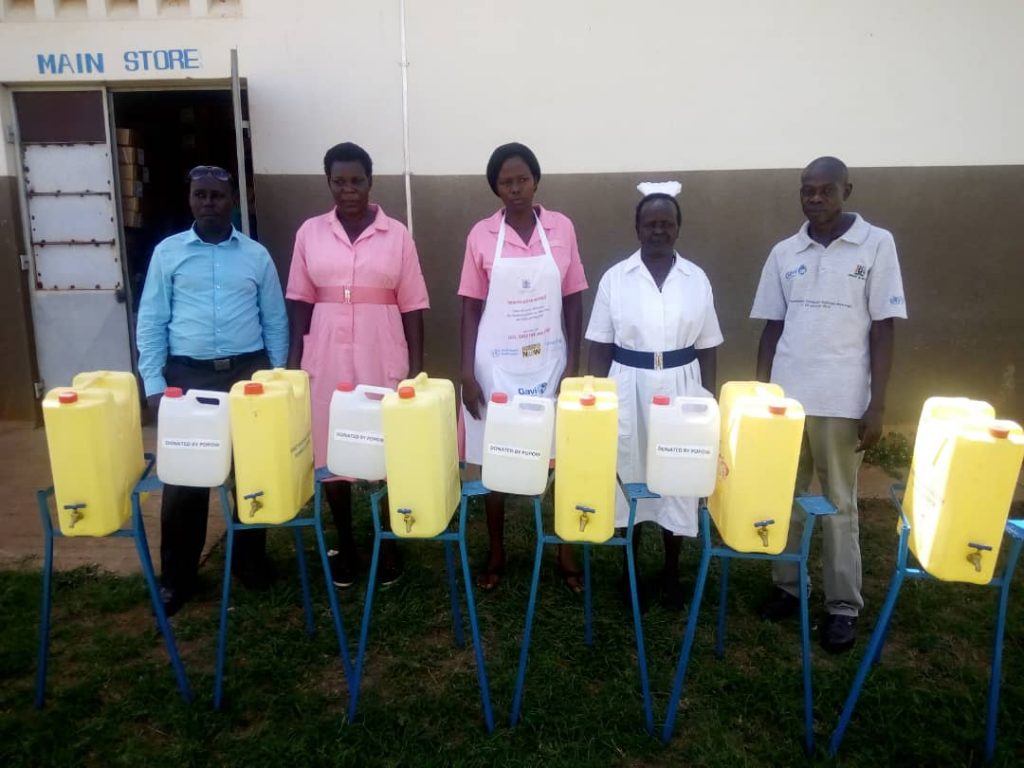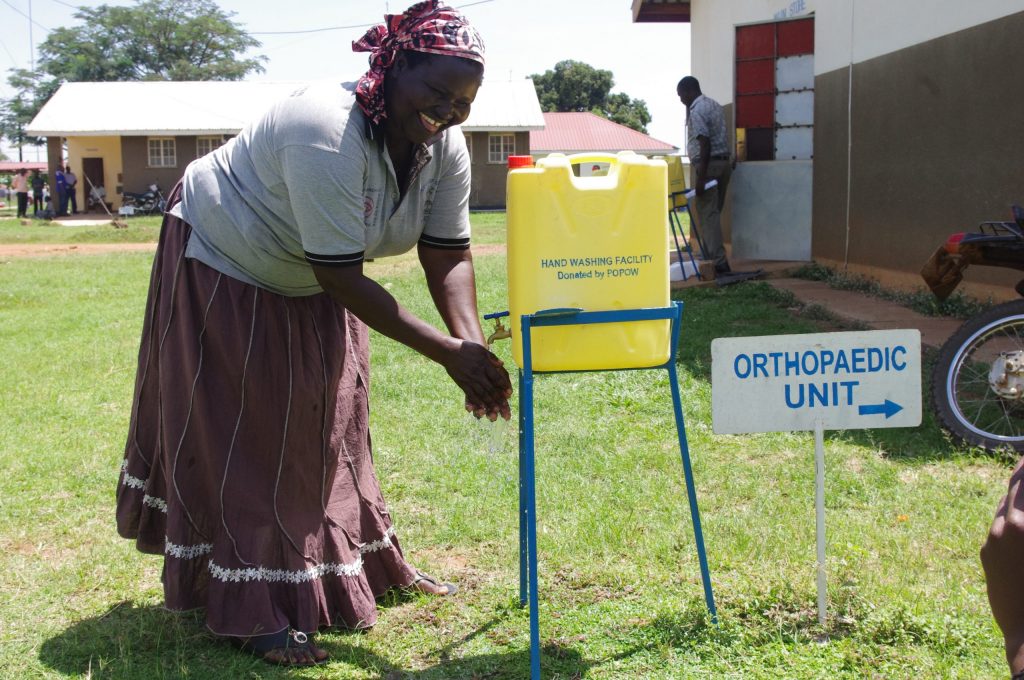 As COVID-19 continues to spread, we will continue to work with our local partners, to protect the communities we serve.