Surge's model involves forming strong partnerships with the communities we work in. We believe that in order to make a significant, transformational difference, we have to gain deep insight to the inner workings of each community. This allows us to understand the issues more clearly and work with community members on finding the right sustainable water and sanitation solutions. These relationships are an important element to our success in the field. Understanding communities also give us the political, historical, environmental, and cultural context to effectively drive change. In the past years, Surgers have spent extended periods of time in the field forming strong personal and professional bonds with our community partners. We have forged several beautiful friendships and found inspirational role models.
One such Surge community is Cayes-Jacmel in southeast of Haiti, 15 kilometers from the city of Jacmel. It has a total population of nearly 37,000 and an area of ​​78.99 square kilometers. It's composed of four communal sections (Ravine Normande, Forecastle, Top Cap-Rouge, Michineau), 44 habitations and 110 localities. Approximately 92 percent of the population lives in rural areas. In keeping with the meaning of the word Haiti — "land of high mountains" — the terrain is dominated by breathtaking hills. Cayes-Jacmel is rich in agricultural products such as cassava, orange, banana, yam, and coconut. The farming of these products is the livelihood of most of its inhabitants.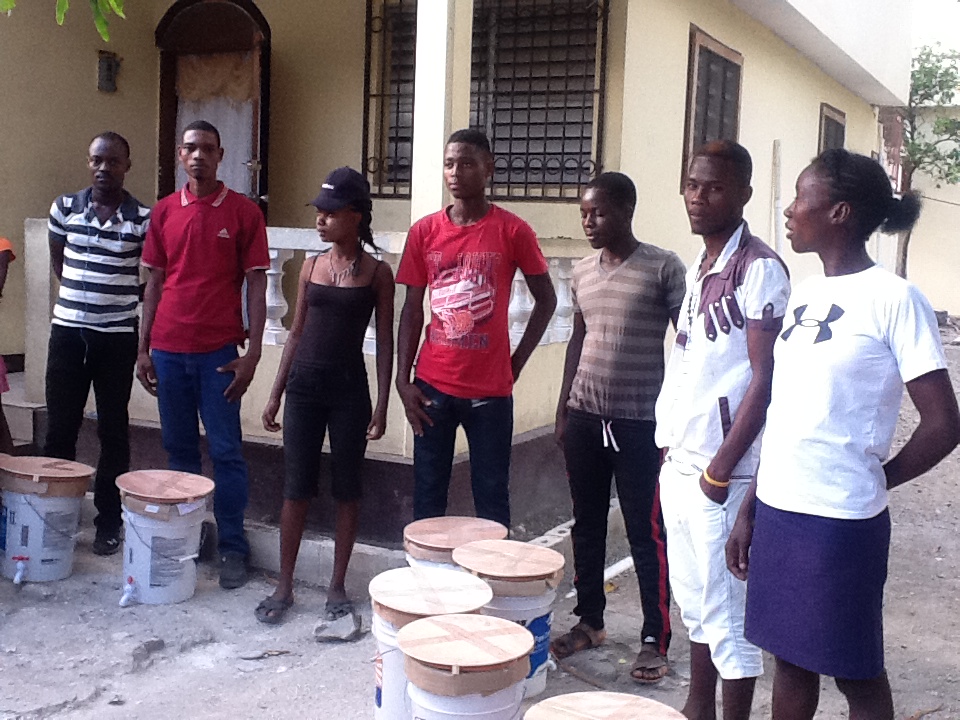 There are several water and sanitation challenges facing this community. Much of the population does not have access to adequate sanitation facilities or piped water in their homes. Women and children have to trek to the nearest water source that is often several kilometers away. Given the hilly terrain this is not an easy journey especially with 20 to 40 pounds of water in tow. Over the years, natural and manmade pollution has significantly contaminated the limited, fresh water sources. This community has experienced several Cholera outbreaks as well as other waterborne illnesses.
Our work in this community has been in partnership with a wonderful community organization, ASSLHA.  We have  a program with ASSLHA to make and distribute soap to families and schools, as well as provide water filters so families can  drink safe, clean water. In partnership with ASSLHA, our work has spread far and wide throughout the Cayes-Jacmel area. In a small community called Lagariste, children have joined a club started by ASSLHA to undergo training about safe, clean water and hygiene. By joining the club, these students have also received a water filter in their homes, so they can share their new knowledge with their families and neighbors, and reduce their risk of cholera, typhoid, and intestinal parasites.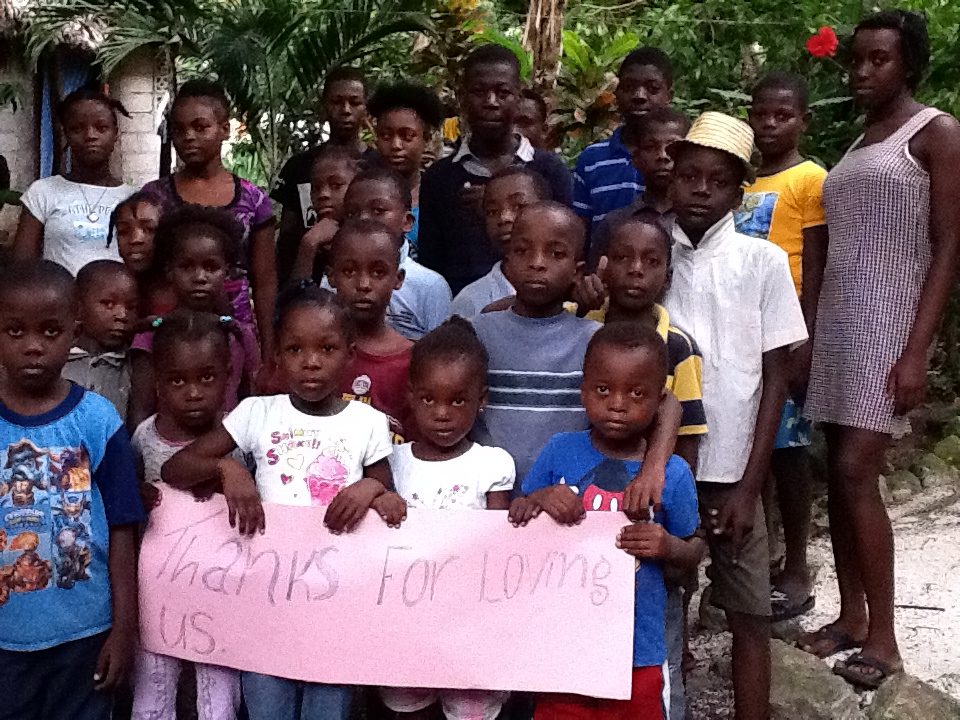 As Dr. Erol at ASSLHA said, "Thanks to Surge, donor contributions can help us touch the lives of these children."
With your help, we can make sure that even more communities like Lagariste have access to clean, safe water. Share your love this holiday season by donating now.
Written by Ashley Quinlan, Surge Fellow