In the past few months, we have rehabilitated four boreholes, impacting a total of 4,590 people in Kaberamaido and Kalaki, Uganda.
Uganda has been under some of the strictest COVID-19 lockdowns in Africa, but thanks to our local implementing partner POPOW, our essential work has continued.  While businesses were forced to shut and travel was severely limited, our partners were working hard to continue to rehabilitate boreholes in partnership with the vulnerable communities that needed them.
Alem Primary School Borehole
Alem Primary School borehole is the water source for approximately 1,700 people from three surrounding communities. With so many people using the borehole, it frequently broke down and water users were forced to fetch water from a nearby open well that was unsafe for consumption. When in operation, only 8 out of 12 pipes were functional, which made pumping water difficult for the school children.
Additionally, the Alem Primary School borehole did not have a fence before it was rehabilitated, and was vulnerable to animal access. Cattle often drank directly from the borehole as it was pumped, causing the surrounding area to become unsanitary and unhygienic.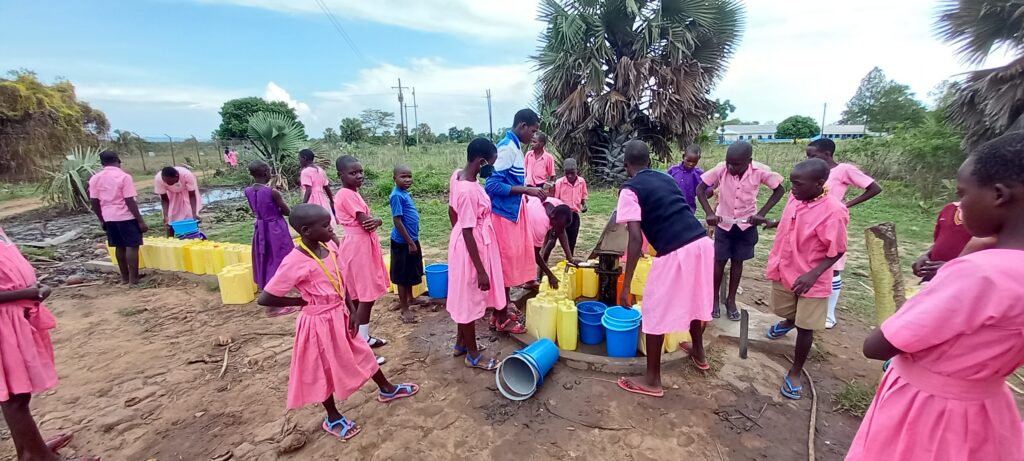 After rehabilitation, this community now has access to safe, clean water. With a fence, this borehole is now protected from animals and the surrounding area will remain clean!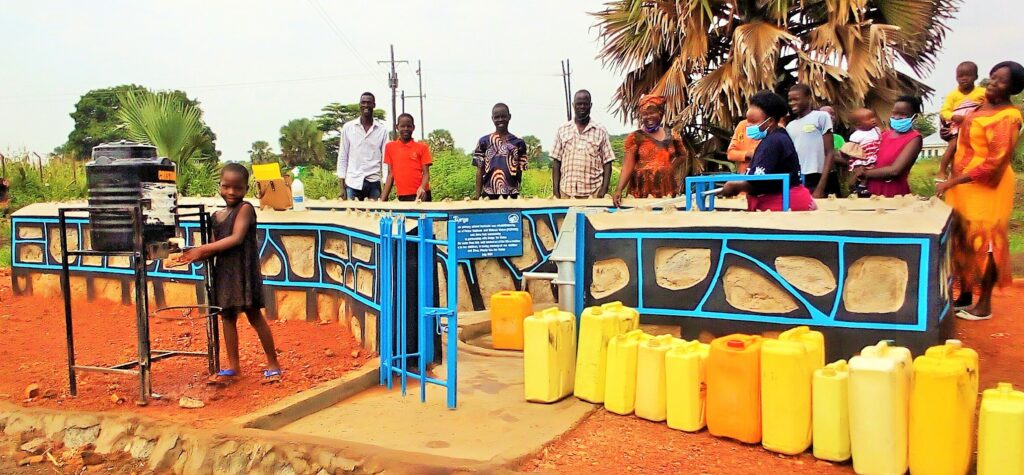 Odiope B Community Borehole
1,013 people from four villages rely on the Odiope B Community borehole for their water. In February 2021, this borehole completely broke down due to damaged pipes and a worn-out cylinder.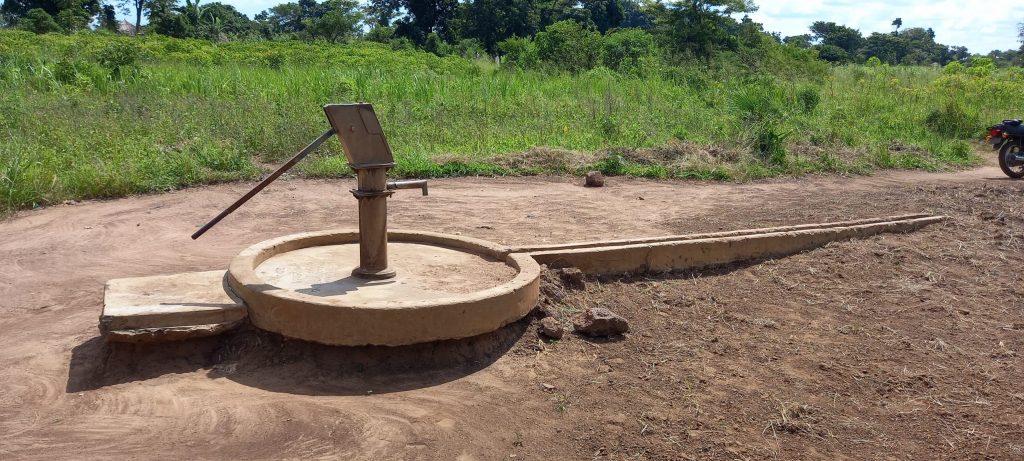 Odiope B Community members requested that their borehole be fixed through our local partner. At any given time we usually have several dozen requests for well fixes, and we prioritize them based on need, community readiness, and more.
After an assessment visit, which includes the community leaders, local government, and the water user committee, construction begins. These assessment visits are important because we believe that the community members should not only be the beneficiaries of aid, but the owners of transformation. By creating strong grassroots partnerships with the community to ensure our solutions are target, effective, and long-last, we strengthen the capacity of the local community. We do not start work on a project until there is a water user committee in place.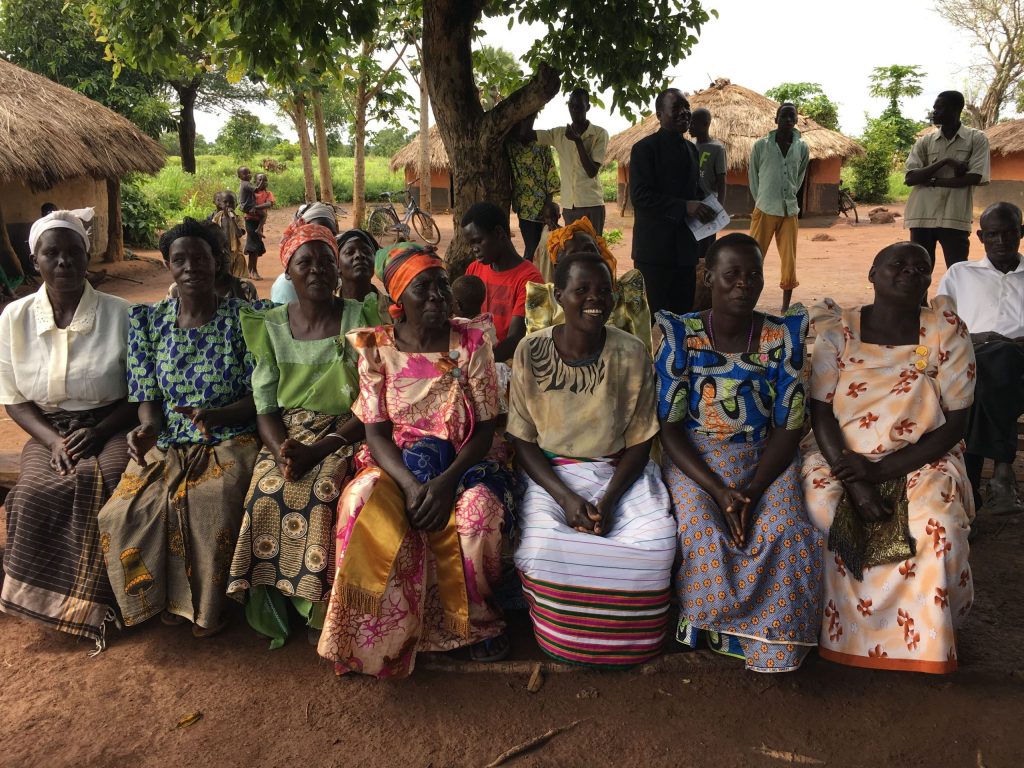 After fencing the borehole, digging and covering the soak pit, levelling the compound, and repairing and installing the borehole, the water users at Odiope B Community now have a fully functioning borehole and are able to avoid water-borne diseases!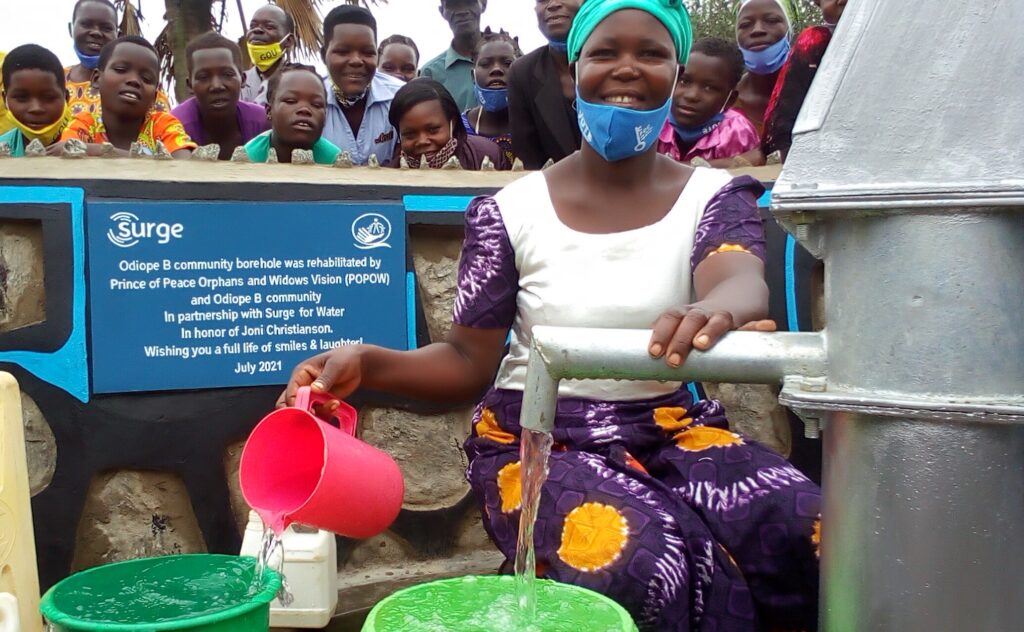 Ocanoyero Community Borehole
Ocanoyero borehole was unreliable for the 750 people who fetched water from it. The community had to constantly search for resources and money for the repairs, but it was never enough as the borehole would soon break down again.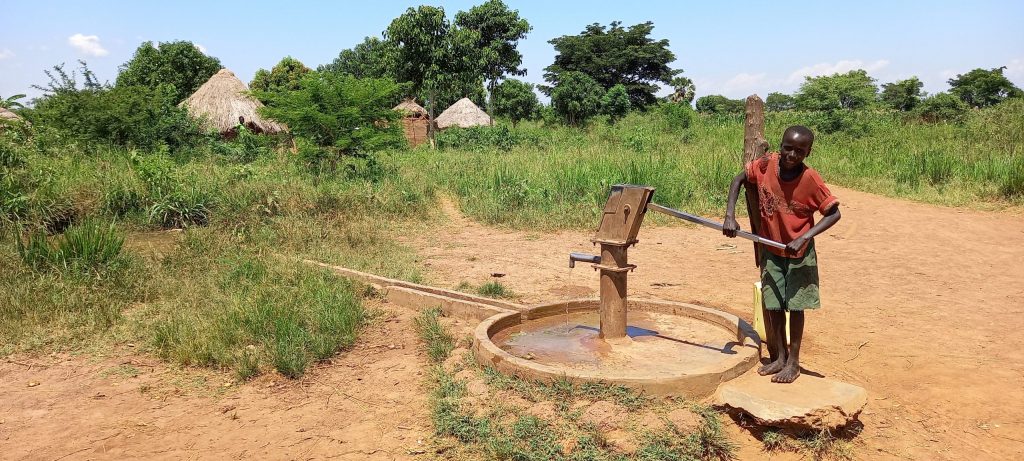 Now that their borehole is repaired, people in Ocanyoyero have access to water and can spend less time and effort collecting water, giving them time to be productive in other ways, as Grace talks about:
When water is accessed from an improved water source like this one, people spend less time and effort physically collecting it, and thus can be productive in other ways. This also results in greater personal safety for us women because of the reduced long journeys in search of water.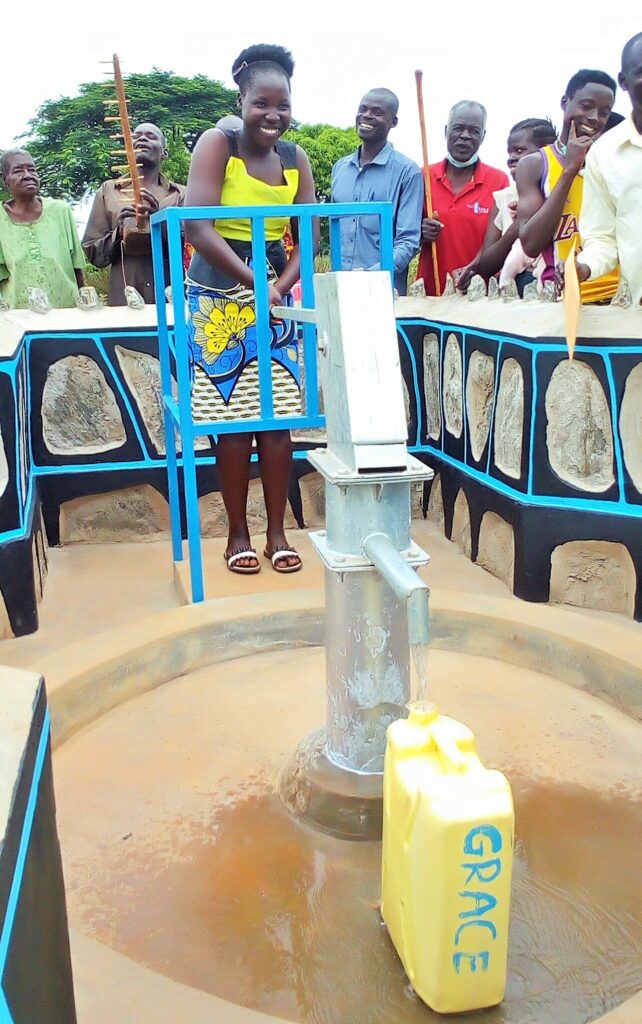 Otuboi Primary School Borehole
Otuboi Primary School borehole serves four communities, as well as a school, for a total of 1,127 water users. When the borehole would break, the school would have to hire a community member to fetch water for the students. However, there was never enough water for all of the students' needs. According to the Head Teacher, students missed a lot of school:
This borehole would break down every 2 to 3 days. During lesson breaks and lunch hours, school children walked 1.5 kilometers to access water. This greatly affected their performance and retention at school.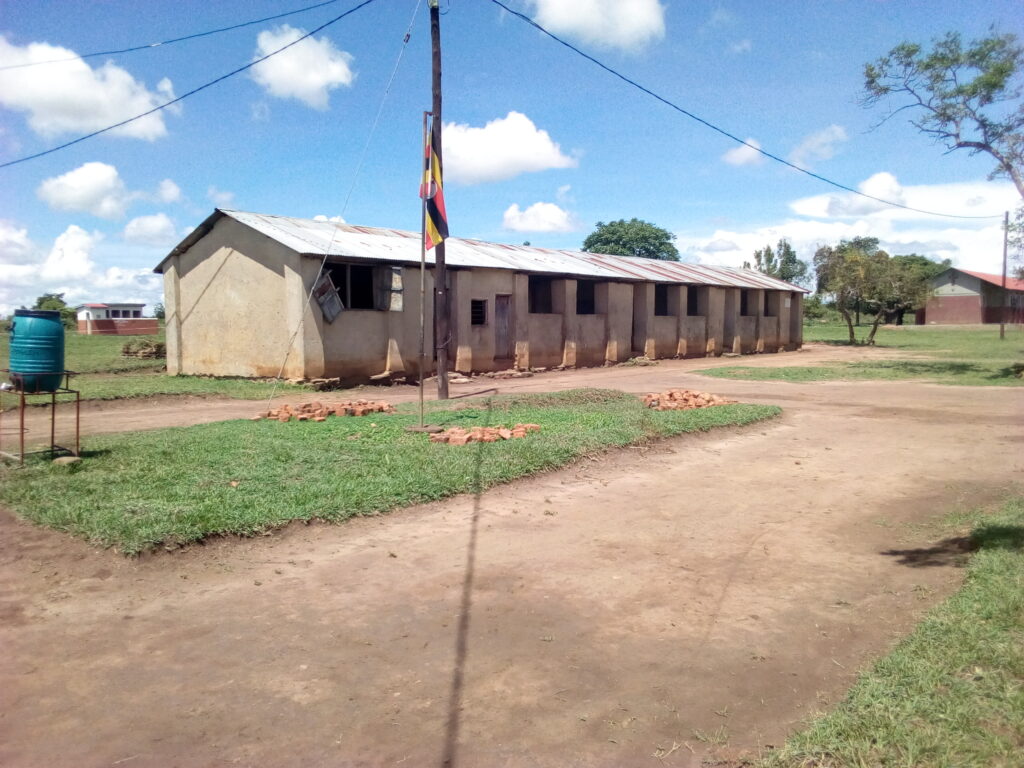 With their borehole now working properly, children will be able to stay in school and focus on their lessons, without worrying about water. Mr. Agung Charles, the Head Teacher, only had thanks to give:
Today I wash my hands in celebration of this achievement of having our school borehole fully functional… By rehabilitating our borehole and giving us clean water, you have indirectly brought life to Otuboi Primary School community.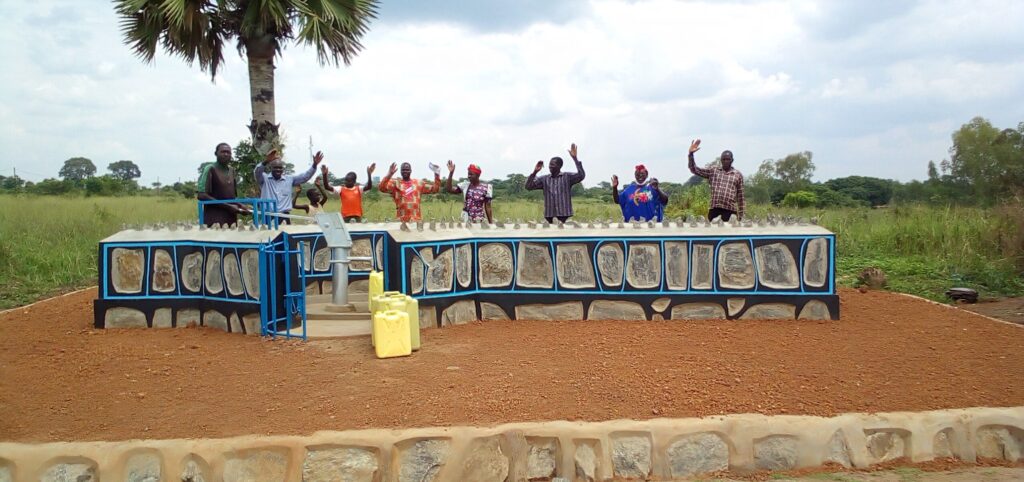 Thanks to the following supporters, our work continues to improve the lives of those in Uganda, even with the ongoing COVID-19 restrictions:
Alem Primary School borehole – Shaila Alva and Mischa Van der Kamp, in honor of Plonie Van der Kamp
Odiope B Community borehole – Michele G., in honor of Joni Christianson
Ocanoyero borehole – Noora AlMulla and her friends and family, in honor of Nasser Alzaabi
Otuboi Primary School borehole – Kanan and Pankaj Sharma, in honor of Mr. and Mrs. Om Parksash & Asha Verma
With their support, communities now have access to clean water and improved hygiene and health!
If you'd like to learn more about our work or supporting these sustainable solutions, please contact us at friends@surgeforwater.org.