Surge for Water's legacy in Haiti is stronger because of Dr. Pierre Erol Rene (Dr. Erol) of Cayes Jacmel and ASSHLA, an organization he founded formally in 2011, to support the holistic needs of his community.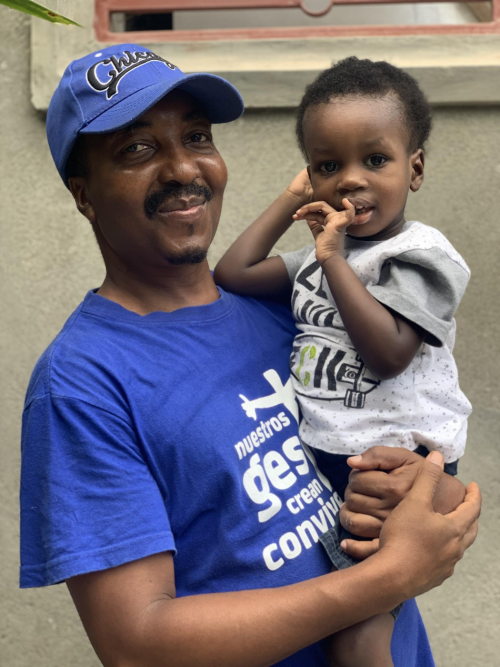 Dr. Erol was born in Cayes Jacmel, Haiti about 50 years ago. From an early age he was one of the few kids involved in activities in the community, he was even a club founder, organizing other young people to do meaningful activities with their time. Soccer clubs, youth groups and other activities for boys and girls aged 12 – 20, Dr. Erol was always a leader.
For context, today, Cayes Jacmel is a commune of 37,000 people located in the southeast department of Haiti with most of the population living in highly rural and often remote areas. The main source of income is agriculture, and like the rest of the country they are challenged by a high unemployment rate. Most families have to hike long distances on hilly terrain to collect water from a shared water source. This water is often contaminated, but still it is often consumed without purification. Many families don't have adequate facilities to practice the standards of sanitation and hygiene that they'd like, perpetuating the spread of several waterborne illnesses.
After finishing school in Cayes Jacmel and secondary school in Jacmel, Dr. Erol found it very difficult to enter into higher education. One full year passed in Port Au Prince, Haiti before Dr. Erol found a scholarship opportunity that would take him to Cuba to study medicine. Described as a beautiful experience, it was 10 years in Cuba that confirmed the idea for Dr. Erol that medical care was a right for everyone. No matter where people come from in Cuba, they received the same care. It further developed as a belief that he stood by. He also spent a year and a half in Montreal, but in the end he felt called to return home.
At the same time, in Haiti, his community was still stressed economically. People didn't have food to eat and upon returning to Cayes Jacmel, he still couldn't find a job. For a good part of a decade, he started personally doing mobile clinics in Cayes Jacmel (traveling and taking motorcycles to visit different communities, falling often) and the nearby remote, mountain communities. This he says, was another difficult, beautiful thing. He found that travel was hard, because there weren't roads to the people in the most remote areas, he often fell off of motorcycles he took to get into the mountains himself. Given the difficulty of travel, this created a certain amount of medical needs that couldn't be met or wouldn't be met unless he helped community leaders in the remote villages support each other with basic medical care. This was the way he felt he could help people in the community to help themselves and make sure that everyone in Jacmel had access to medical care. All of this led to the cofounding of ASSHLA in 2011, after the 2010 Haiti Earthquake. Their main goal is to get everyone in Cayes Jacmel access to health care by empowering each community with community leaders.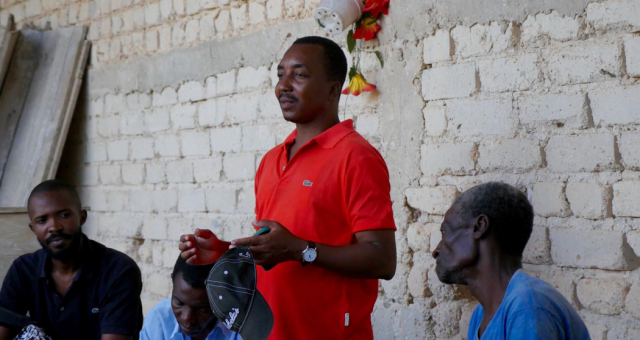 Even with this calling, Dr. Erol continues to give in other ways. He shares his money to support two groups of kids in the community, those that need support with access to education and gifts at the end of the year to bring kids a little joy. Dr. Erol believes that a little goes a long way and that in reality, any small amount of money can do a lot. 
When asked about what keeps him motivated, Dr. Erol says that it is possible for everyone to do good. He says, "it doesn't cost much to help someone." Ultimately, it is the people, the joy and the solidarity of working with his fellow community members in Cayes Jacmel, that makes his spirit of giving unstoppable.
Dr. Erol is grateful for Surge and the work that we've done together to bring together special solutions for water, sanitation and hygiene in Cayes Jacmel. By moving forward with different solutions and encouraging community investment, instead of just giving away infrastructure solutions for free, the community is strengthened. 
For Haiti, Dr. Erol wants people to know that it is more than the violence, it is more than it is portrayed. In fact, Haiti has the same needs as other countries. The people in the villages need technology, they need to move up with the rest of us so that they can reach their dreams. It is not the fault of many, that they don't get the chance to expand as people. For his country and for others, he asks the world to keep its arms open. If he can do something, then together, we can all do something amazing.
From the young age of five, without many resources himself, Dr. Erol's gift of giving back grew within him. His gift inspires others, including his now wife, Carlene, to spread knowledge through her role of teaching, to teach sincerity to children, including their child Ewood and to continue to give, so that everyone has access to more resources.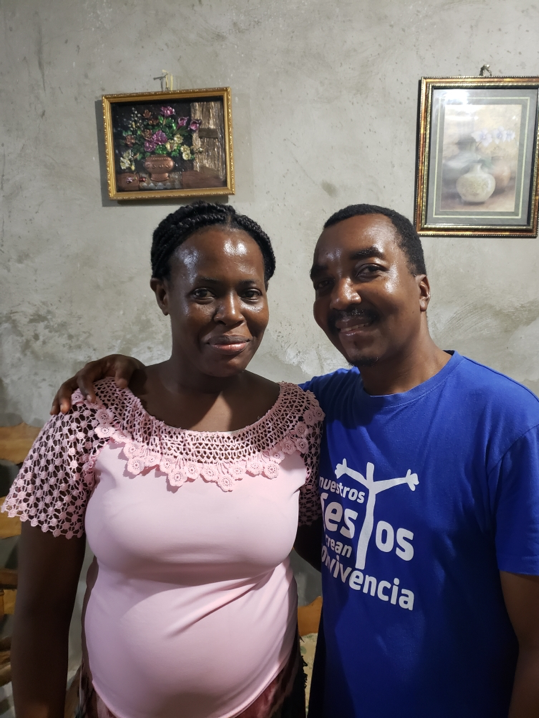 In his own words, "I'm a Doctor that cares about helping the most disadvantaged people improve their living conditions and live with dignity. I built an organization with friends to do this in Haiti in service of better drinking water, health, employment and housing. With a global vision to live in a world of solidarity, I look forward to continued work with Surge and other partners to deliver on economic self-sufficiency. My partnership with Surge for Water has already helped me a lot in my mission."