Surge UAE is an independently run organization registered with the Community Development Authority.
—–
water: the global passport

A virtual journey that teaches empathy & resource conservation.
Through experiential games and activities participants learn about the water crisis and ways to conserve their local resources.

This signature program takes students on a virtual journey around the world to foster an understanding of water-related challenges and drive empathy for those lacking this basic need.
water watch alliance
A coalition to bring about society-wide change in water conservation.
The Water Watch Alliance initiative aims to federate organizations, companies, educational institutions and eventually individuals in a coalition to bring about society-wide change that will help to lower demand on water resources in the UAE.
Our aim is to promote sustainable living, starting with responsible water use in the UAE. We do this through our primary and secondary school programs that drive empathy and spur behavior change around water. Passionate youth deepen their understanding of the water crisis and the need to save water. Schools can be a part of a year-long after-school program called the 'Blue Squads' and automatically become members of our Water Watch Alliance. This immersive, after-school program empowers children to spread the water conservation message following delivery of 'Water: The Global Passport'.
the h20 games

An immersive, interactive learning workshop.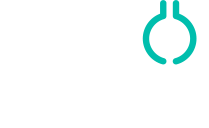 The global water crisis is ranked among the top 5 global risks to business operations.
With this in mind, the H2O Games stimulate corporate employees to take action for water conservation. This hands-on learning workshop includes team challenges and unifying activities to reimagine and rebuild our world with sustainably. Engage your team in collaborative problem- solving, team building and future thinking connected with the UN Sustainable Development Goals.
design, dine, make a difference
Attend our annual sustainability design challenge gala.
This is an annual sustainability design competition that unites the region's Interior Design community.
Each year, top designers accept a challenge to create stunning eco-designs that are inspired by Surge's global work. The pieces are revealed to the public at a gala dinner where guests are inspired to incorporate sustainable practices into their daily lives.
want to help? get involved today

United States
737 W. Washington Blvd, #2902
Chicago, IL 60661
friends@surgeforwater.org