our leadership
Surge is led by a Board of Directors that are highly committed to the health and welfare of developing countries. Our leadership brings a wealth of global experience, wisdom and vision.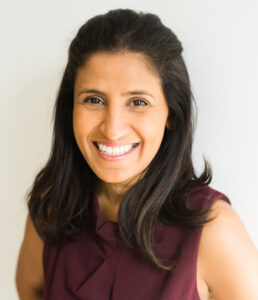 Shilpa Alva
Founder & Executive Director
I started Surge in response to a deep calling to give back to people who were less fortunate than me, and to be an active part of addressing poverty, injustice, and inequality in our world. Through Surge's mission and model, I found an unanswered need and a way to fulfill my calling. Surge is one of my life's biggest loves — it's truly an extension of my mind, heart, and soul. It's been so fulfilling and motivating being a part of Surge's story and its global family, who are all connected by love and a desire to make our world a better place. My professional and educational experiences in engineering, public policy, supply chain, and management consulting are effectively put to use in running the organization.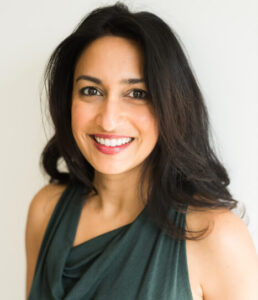 Neelam Patel
Education Programs Director, USA

Water is one of the foundations of life, and I love that Surge helps provide this basic need. I was part of the team that created Surge's Menstrual Hygiene Program. Educating and empowering young girls and women is something that truly resonates with me. Outside of Surge, I'm a physical therapist, and in my free time, I take on new challenges — such as conquering my fear of water by learning to swim, and completing a triathlon!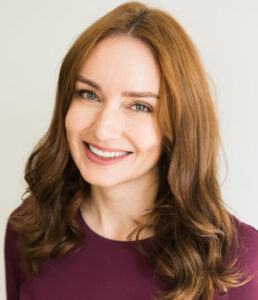 Sarah Odde Lynch
Marketing & Communications Director, USA

I love devoting my time as a marketing professional to an organization that cares about providing for children and families' basic needs — and creating a better future. It's been exciting to see Surge grow through the years, starting as an idea and now becoming a major force in the water and sanitation space. Outside of Surge, I've been in corporate marketing for more than 15 years, working on dynamic food and beverage brands such as Land O'Lakes®, Baileys®, Ketel One®, and most recently V&V Supremo Chihuahua® Cheese.
Jennifer B. Long
Development Director, USA

There is no limit to what we can achieve when we have access to safe water, healthy food and sustainable communities. Surge works with communities to determine the support they need around water, offering life and dignity. This mission deeply relates to my core values. In my fundraising role with Surge, I apply my professional and educational experience with grants, donor relationship management, and strategy development to grow the organization.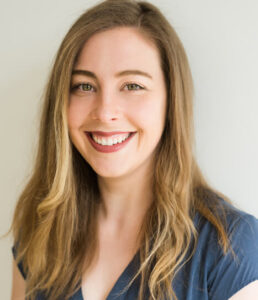 Anna Paul
Operations Director, USA

We're so lucky to not have to think about the safety of our water. No one should have their future limited by access to safe water and sanitation. I dedicate my time to this cause because of the inspiring way Surge integrates with communities and becomes a part of them to solve this global issue. I know we are making a sustainable difference. Professionally, I'm an administrator and an organizer, and I apply these skills to to my work with Surge — where I get things working better and more efficiently. In my free time, you'll find me at a fencing tournament.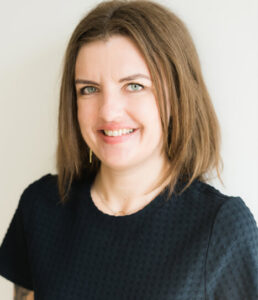 Channa North-Hoffstaed
Strategy Director, USA

I volunteer for Surge because of the commitment to provide sustainable and community-driven solutions to help end the cycle of poverty. There is a humility in partnering with communities that is truly transformation and long-lasting. Visiting Haiti and working directly with Surge's field partners has so far been my most compelling experience with the organization. For me, seeing the strong community relationships reinforced the uniqueness of Surge's approach to locally led development. Through my professional consulting experience, I've provided strategic direction to several leading corporations. I really enjoy offering this service to Surge and simultaneously turning it into tactical execution. In my free time, you'll likely find me training for my next marathon.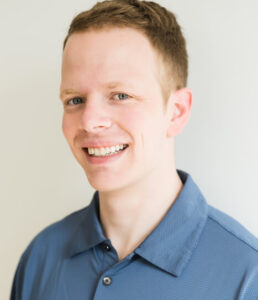 Grant Newlin
Corporate Relations Director, USA

Surge takes philanthropy to the most basic level. Without water, clean water and access to basic sanitation, the rest of the human development lifecycle cannot take place. It's the most important yet most basic place for the world to start working together, and I enjoy being a part of this global journey. I applied my professional experience advising Fortune 100 companies towards relaunching Surge's Minnesota chapter, the birthplace of the organization, and continually helping the team evolve Surge's fundraising strategies. Helping people and organizations succeed is extremely rewarding, and I look forward to working to take Surge to new levels of success.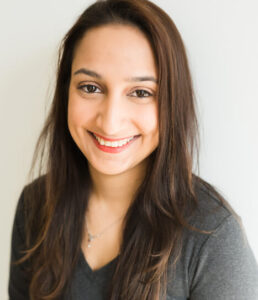 Trisha Bhagat
Treasurer, USA

I love that Surge is committed to helping our global communities be healthier and happier. I resonate deeply with Surge's sustainable approach that allows communities to stand on their own and flourish. I feel very fortunate that I get to volunteer with some amazing passionate people; it makes me feel like I'm part of a global family. Professionally, I work in audit and compliance, and I enjoy applying these analytical skills, as well as my creative side, towards growing Surge.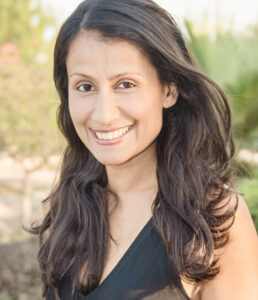 Marita Peters
Executive Director, UAE
Surge's mission to uplift and empower those most in need through life-giving water resonates deeply with me. My deepest desire is to do as much as I can for humanity, and Surge enables me to do so. Visiting Surge's field partners and working, dancing and singing with the community is what I love the most. My passion for the cause gave me the courage to leave the corporate path and instead be a voice for our planet and its people. My diverse experiences in finance, human resources, sales, and parenting are all skills I use every day in running Surge's UAE chapter.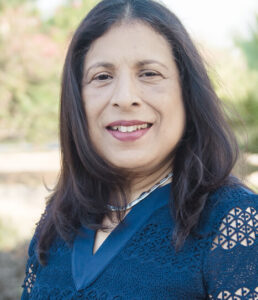 Lorraine Alva
Director, UAE
I'm passionate about Surge's mission to provide clean water to those most in need. It's touching to hear the experiences of our team who've witnessed and contributed first-hand solutions to the communities Surge works in. As the mother of Surge's founder, it is extra-special to see my daughter's vision and hard work come to life and make a difference in so many lives. I'm also happy to apply my strong organizational and administration skills from my 35-year career in the oil industry towards Surge.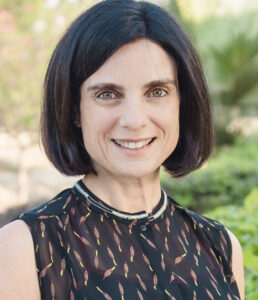 Edurne Gil de San Vicente
Sustainability Director, UAE
Surge's mission is pivotal and universal, and it meaningfully connects us all. Water is linked to issues such as poverty, development, energy, food, and finance. Thus, my primary role is to provide a holistic view of sustainability and to enhance Surge's position within the UAE's nonprofit sector. Outside of Surge, my commitment to sustainable living has been the guiding principle throughout my professional career. As an advocate of sustainable practices and responsible consumerism for more than two decades, I have pioneered several global campaigns on issues that were novel at the time, setting the foundations for long-lasting programs.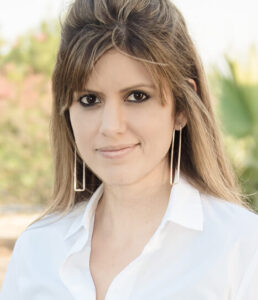 Laila Al-Yousuf
Development Director, UAE
I want my life to be about the positive impact that I make on other people's lives. I'm blessed and I'm compelled to use my blessings to help other people; this is why I'm a part of Surge. Traveling to Uganda with Surge changed my life. Every day, I see the faces of the beautiful people we met, and it gives me the drive to do what I can for them. As a professional interior designer, it was an honor to use my talents to create and help launch Surge's annual UAE gala and design competition: Design, Dine, Make a Difference. It's been a surreal experience to see the interior design industry come together to support our cause, and thus change the lives of communities around the world.
Linda Merieau
Director, Education Programs
I am a humanitarian at heart. I truly believe that access to safe water and sanitation provides a stepping stone out of poverty. I'm constantly inspired by the people Surge helps in countries like Uganda and by the children we teach in places like the UAE. My biggest accomplishment with Surge so far is scaling up our school program 'Water: The Global Passport' by helping to secure our partnership with the Dubai Electricity and Water Authority and the UAE Water Aid Foundation. My experience outside of Surge includes working with UNHCR building their corporate partnership program from scratch and securing significant first-time support from many multinational corporations to address long-standing challenges for refugee and returnee communities.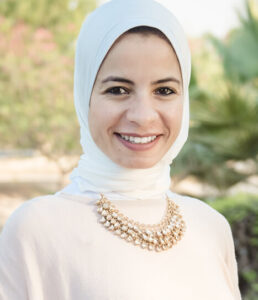 Mayada Shama
Education Programs Coordinator, UAE
The best thing about working with Surge is the shared spirit. It's not just work we are doing; it's a noble message that we all believe in and want to share. My experience working in varied environments has enabled me to develop a range of practical skills that I apply to my work with Surge. I am able to manage challenging behaviour effectively, conduct activities safely and communicate with people from diverse backgrounds, all to help make learning interesting.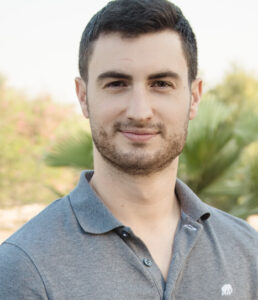 Philip McCarter
Finance Director, UAE
Surge tackles the most important and prevalent hindrance to development that there is: water. My trips with Surge to the Philippines, Cambodia and Uganda have all been incredible, eye-opening experiences — yet each was very different. I always feel a little bewildered seeing the levels of poverty in the regions, but I always leave with a strong sense of optimism after both witnessing and being a part of the amazing impact that Surge is making. I currently apply my professional consulting and finance experience towards managing Surge's UAE finances. Fun fact: My claim to fame is knowing the capital city of every country in the world.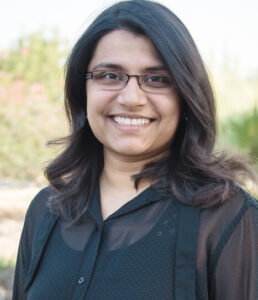 Vahini Menon Kapila
Marketing and Communications Manager, UAE
The sheer authenticity of Surge and its members resonates with me, and the breadth of the positive results that I have seen and participated in. With Surge, I've joined a true global community that extends far beyond its core members. I love contributing towards Surge's mission and supporting its innovative solutions and drive for growth. Outside of Surge, I am a Senior Consultant at PwC.
US Advisory & Associate Boards
Kevin Armstrong
Suvai Gunasekaran
Miranda Lynn Creech
Amal Isa
Lisa Ballantine
John Casmon
Kimberly Miller
James Hagen
Marcia Howes
Harleen Singh
Robert Walsh